This internet browser is outdated and does not support all features of this site. Please switch or upgrade to a
different browser
to display this site properly.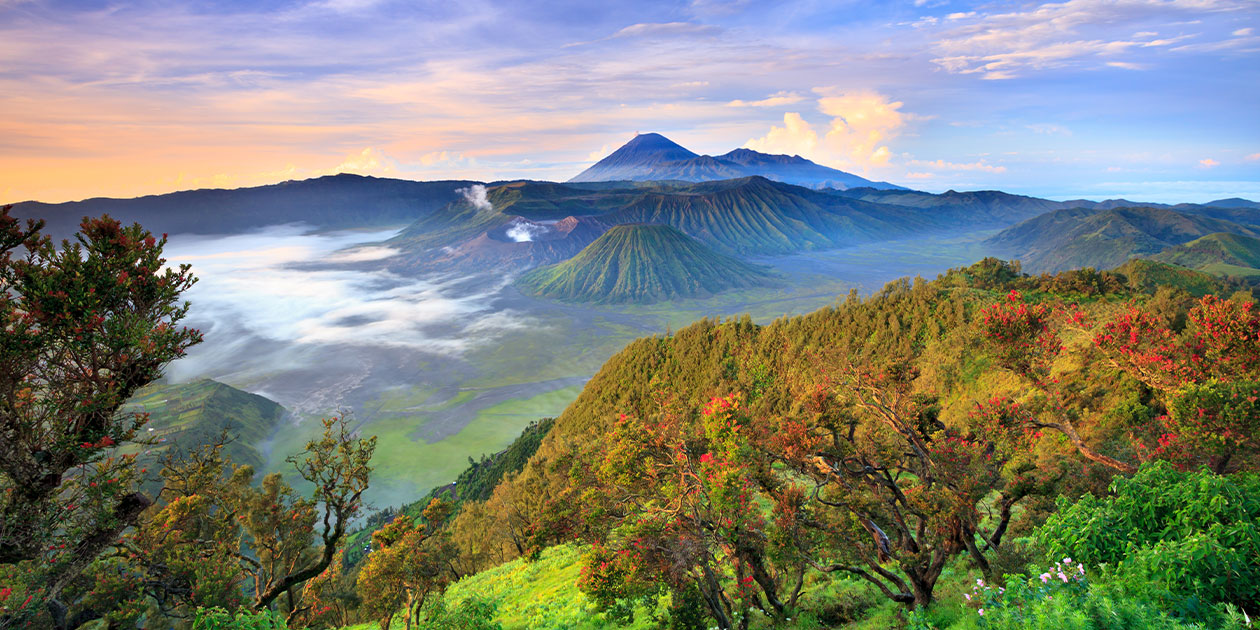 Earth Sciences (Advanced)
Undergraduate major
This course provides a flexible and personalised approach to studying Earth sciences.
Outline
If COVID-19 restrictions apply, we may need to make changes to units and/or delivery modes.
This offering version is phasing out and no longer taking applications. You may be able to apply for a later version.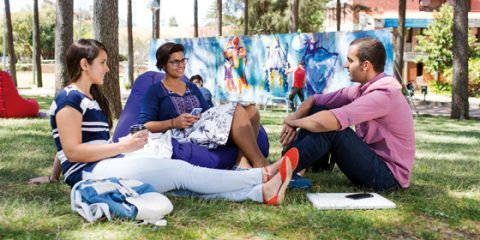 Top 1 %
Curtin is ranked in the top one per cent of universities worldwide.
Academic Ranking of World Universities 2022.
Get the Curtin edge
Access to leadership programs, specialist facilities and industry placements give you a competitive edge in the job market.
Global education
You'll have access to a range of international study opportunities.
Earth scientists are essential to the safe management of the environment, and to the discovery and sustainable extraction of mineral and energy resources. They use sophisticated instruments to determine the properties of Earth and planetary materials, and to help understand the evolution of the Earth and the controls and direction of its climate and biosphere.
This course provides a body of knowledge in Earth sciences and the skill sets for careers in a range of industries involved with Earth materials and planetary systems. These skills are gained in Curtin's Earth sciences research groups and laboratories that are among the most highly ranked and best-equipped in Australia.
This course's flexible and personalised approach to learning enables you to explore the field of Earth sciences through opportunities for immersive research experiences, industry placement and team-based projects.
In your capstone experience you'll have the opportunity to pursue Earth and planetary science projects ranging from pure research through to translational (entrepreneurial) science.
This is a Bachelor of Advanced Science (Honours) course, designed for high-performing science students. If students do not maintain the academic standard required, they will be recommended to transition to the Bachelor of Science (Applied Geology).
See our handbook for more course information. 
Why study
This course provides the knowledge and skill sets for a range of careers in the resources and environmental industries involved with Earth materials. Earth scientists are essential to these industries, using sophisticated instruments for materials analysis.
How this course will make you industry ready
You'll have opportunities for immersive research experiences, industry placement and team-based projects. Your capstone experience offers the opportunity to pursue an earth and planetary science research project.
Student profile
View our student profile table to get an indication of the likely peer cohort for new students at Curtin University. This table provides data on students that commenced undergraduate study and passed the census date in the most relevant recent intake period for which data are available. It includes those admitted through all offer rounds and international students studying in Australia.
Career information
Careers
Environmental geoscientist
Geochemist
Geologist
Geotechnical engineer
Hydrogeologist
Industries
Environmental consultancy
Climate science
Geotechnical services
Mineral exploration and mining
Petroleum exploration
Research and development
What you'll learn
demonstrate an advanced knowledge of the nature of science, its methods and processes, and apply advanced scientific principles and concepts to contribute new knowledge in Earth Science
analyse challenging and multi-faceted problems in Earth Science using practical and theoretical methods to find solutions that integrate new and established knowledge
access and make judgements on the value and reliability of existing Earth Science data, and use them to plan, conduct and communicate their own research
communicate approaches, ideas, findings and solutions concisely and coherently to professional audiences
employ appropriate technologies to address complex research questions in Earth Science, recognising their strengths and limitations
demonstrate intellectual independence and take advantage of continuing education and professional training opportunities in Earth Science
consider Earth Science problems from a global perspective and demonstrate compliance with international ethical and professional standards
work collaboratively and respectfully with colleagues from a range of backgrounds and recognise the cultural issues that impact research in Earth Science
work independently and in teams as a research leader or collaborator, managing time and other resources efficiently and effectively
Admission criteria
Curtin requires all applicants to demonstrate proficiency in English. Specific English requirements for this course are outlined in the IELTS table below.
IELTS Academic (International English Language Testing System)
Writing
7.0
Speaking
7.0
Reading
7.0
Listening
7.0
Overall band score
7.0
You may demonstrate English proficiency using the following tests and qualifications.
This course is designed for high performing science students. As such students are expected to maintain a minimum academic standard. As such students are expected to maintain a minimum academic standard. If that standard is not reached students will be recommended to transition to the Bachelor of Science (Applied Geology).
Application information
To apply for this major, apply for the Bachelor of Advanced Science (Honours).
Advanced standing
At Curtin, we understand that everyone's study journey has been different.
You may have already studied some of the units (subjects) listed in your Curtin course, or you may have work experience that matches the degree requirements.
If this applies to you, you can apply for credit for recognised learning (CRL), which means your previous study is recognised and matched against a similar unit in your intended Curtin course.
A successful CRL application exempts you from having to complete certain units within your course and means you could finish your degree in a shorter amount of time.
CRL is also known as recognition of prior learning, advanced standing and credit transfer.
Use the CRL search to find out how much CRL you qualify for, or contact us at:
Webform: Submit here
Curtin Connect: 1300 222 888
Help is at hand
See our frequently asked questions or get in touch with us below.
---
Opening hours:

Mon to Fri: 8.30am – 4.30pm, except Tues: 9.30am – 4.30pm (AWST). Closed public holidays.
Which statement best describes you?