History
When the Western Australian Institute of Technology (WAIT) began teaching students in 1967, it drew on a rich history of technical education in Western Australia to offer industry-focused higher education courses to a booming post-war population. The key organisational milestones in our subsequent journey to becoming the state's largest and most multicultural university are highlighted below.
1900–1950s
Early origins
Curtin's genesis comes about when Perth Technical School is established (later to be renamed Perth Technical College).
Post-war educational push
Education was seen as the key to economic development for Western Australia's booming population following World War II. With the Perth Technical College bursting at the seams, plans were developed for a new, specialised tertiary institution to serve the professional needs of industry. On 19 June 1962, Premier David Brand announced that a new type of 'college' would be built at Bentley.
WAIT's early champions
WAIT came about thanks to the vision and efforts of four key figures in Western Australia's post-war educational scene: Dr Lesley Phillips, Superintendent of Technical Education (1943 to 1948); his successor, William George Inglis (George) Hayman; Thomas Logan (TL) Robertson, the WA Director of Education; and Dr Haydn Williams, the Director of Technical Education, who would go on to become WAIT's first director.
1960s
The major infrastructure is completed in 1966 for the Western Australian Institute of Technology (WAIT) at Bentley, on Noongar land that is the site of the former Collier Pine Plantation. The WAIT Act receives assent in December, with a mandate for the new institution to provide practically focused higher education courses, relevant to the needs of industry.
The establishment of WAIT effectively splits the Perth Technical College in two, with those courses not transferring to WAIT remaining in the reduced-sized technical college, later to become Central TAFE.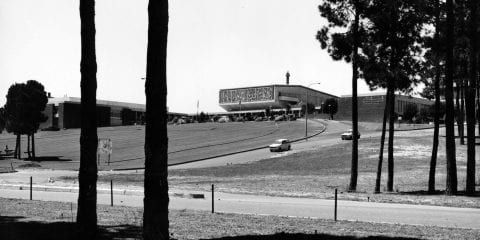 1967
WAIT opens with almost 3,000 students.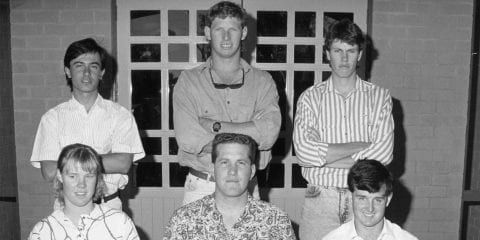 1968
The Student Guild is established, and the first Guild Council takes office on February the following year with Tom Silvan, a pharmacy student, as President.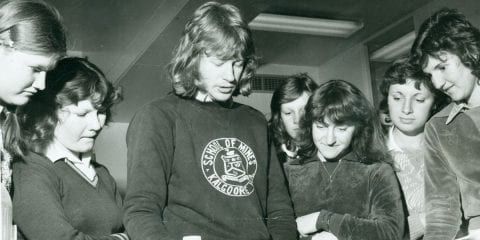 1969
Two of Western Australia's key educational institutions for the important mining and agricultural industries join WAIT soon after its establishment: the Western Australian School of Mines in Kalgoorlie, established in 1902, and the Muresk Agricultural College in Northam, established in 1926.
WAIT takes responsibility for the state's physiotherapy, occupational therapy and chiropody disciplines.
1970s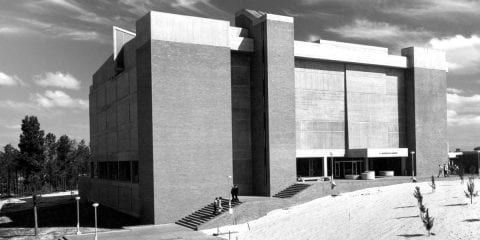 1971
WAIT's main library, the TL Robertson Library, opens, along with another vital student service, the Computer Centre.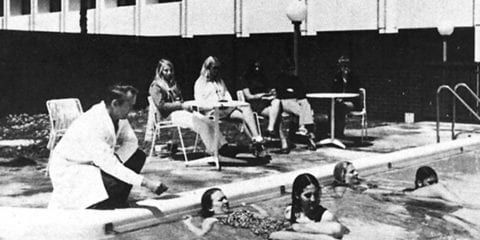 1972
The Shenton Park campus of WAIT opens, housing the Department of Therapies.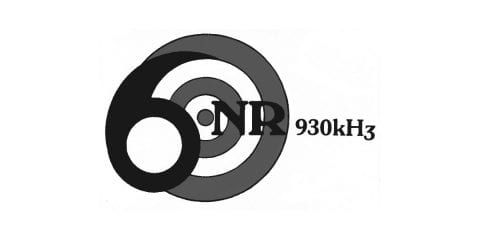 1976
Radio 6NR is established at WAIT, Western Australia's first community radio station – later renamed Curtin FM.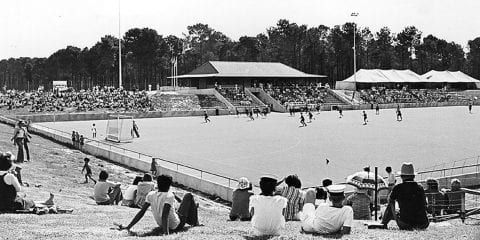 1979
The Commonwealth Hockey Stadium (later to be known as the Perth Hockey Stadium) opens at WAIT.
1980s
1985
Curtin commits to an equal opportunity approach to employment, for women in the first instance, and later for Aboriginal people and other disadvantaged groups.
1986
The WAIT Amendment Act passes on 3 December and is proclaimed on 19 December, enabling WAIT's status to be changed to that of a university.
1987
WAIT begins operating as Curtin University of Technology – Australia's first university of technology. The Curtin name was taken from the influential and widely revered former Prime Minister of Australia, John Curtin.
See how Curtin University of Technology grew from 1987 to 2017
1990s
1992
Curtin joins the Open Learning program (now known as Open Universities Australia) to provide flexible education opportunities to students unable to attend campus.
1993
The Curtin Graduate School of Business opens in 1993, building on the success of Curtin's MBA program. The new graduate school is strategically located in St Georges Terrace in the Perth CBD to be closer to the business community from which many of its students will be drawn. In 2002, the GSB upgrades to alternative city premises in Murray Street, where it continues to build its profile and reputation.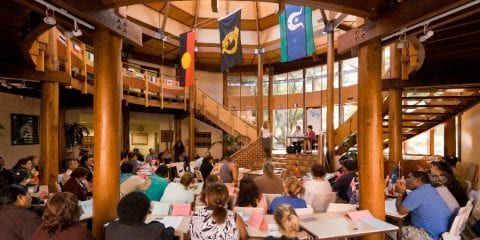 1994
The purpose-built Centre for Aboriginal Studies opens, offering a sense of place for Aboriginal students and staff and cementing Curtin's strong commitment to increasing educational opportunities, self-empowerment and recognition for Indigenous people.
Curtin Volunteers! is established as a non-profit organisation to provide a vehicle for students to carry out community projects, honouring the spirit and legacy of John Curtin. It gives rise to the annual John Curtin Weekend activities which see students heading out to regional towns across the state to support a wide range of community-building activities.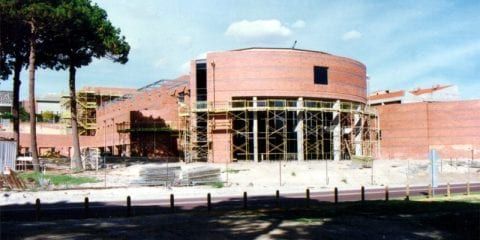 1997
The John Curtin Centre opens, introducing a signature 'red brick' architectural style to Curtin, honouring the University's namesake and paving the way for a greater public profile for the University – through the John Curtin Gallery, John Curtin Prime Ministerial Library, and an impressive outdoor public forum.
The John Curtin Medal is established as Curtin's most prestigious non-academic award, recognising individuals in the community who have made a significant contribution in their field and who have exhibited John Curtin's qualities of vision, leadership and community service. It signals the University's strong commitment to social advancement and engagement.
1998
Curtin signs a Statement of Reconciliation and Commitment, signalling its commitment to building relationships, respect and trust between the wider Australian community and Aboriginal and Torres Strait Islander peoples.
1999
Curtin International College is established at the Perth campus, providing a pathway into Curtin for students who have not met university entry requirements through their secondary schooling. The College, which attracts students from many countries, is run by private company, IBT Education (later to be known as Navitas) in partnership with Curtin. It is later renamed Curtin College.
2000–2010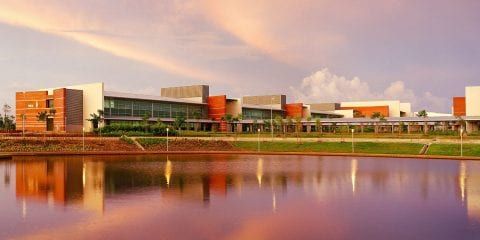 2002
Curtin Malaysia officially opens as Curtin's first permanent offshore campus, quickly establishing itself as the 'gold standard' of international education.
2005
Curtin expands its regional presence to include facilities in Esperance and Margaret River. These activities have since ceased.
The Sydney campus opens its doors, offering undergraduate and postgraduate business courses. A decision is later made to close the campus in early 2017.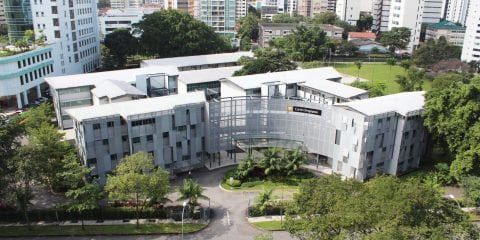 2008
Curtin Singapore, Curtin's second permanent offshore campus, is opened.
Curtin becomes the first Australian teaching and research institution to develop its own Reconciliation Action Plan to strategically address shortcomings that exist between indigenous and non-indigenous Australians within the University's framework.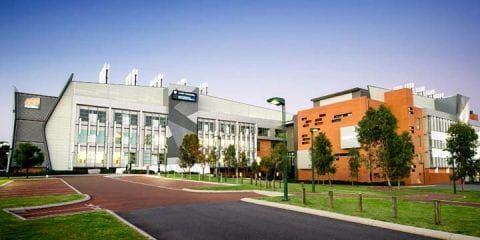 2009
The Resources and Chemistry Precinct opens as an innovative collaboration between university, industry and community, demonstrating Curtin's pre-eminence in the resources and energy space.
The Curtin Stadium is opened, supporting the University's strategies around health and wellbeing, community access and elite athletes.
Curtin makes its debut on the Academic Ranking of World Universities, a prestigious research-oriented listing of the top 500 institutions in the world.
2010 – current
2010
A new name
Curtin University of Technology begins trading as Curtin University, to better position itself in international markets, especially in Asia.
Greater Curtin
Planning begins in earnest on the Greater Curtin master plan, outlining Curtin's 2030 vision for bringing research, business and creative knowledge together in a vibrant, urban knowledge hub on the Perth campus. The plan provides for the development of sustainably designed office, retail, transport and accommodation facilities to effectively turn Curtin into a university town.
2013
New law school opens
The Curtin Law School is launched, initially running its programs from the Perth campus.
Curtin embraces MOOCs
Massive, open, online courses, or MOOCs, are offered for the first time, one of many digital strategies embraced by the University as it repositions its teaching and learning platforms for the digital age.
Curtin assumes responsibility for the Herbert Mayer Collection of Carrolup Artworks
In an important example of international, cultural and educational collaboration, Colgate University in New York transfers 119 Indigenous artworks to Curtin University. The works were created by Noongar children who were part of Australia's Stolen Generations and are a significant part of the heritage and history of the region.
2016
City presence expands
Curtin expands its city presence to three heritage locations in the CBD with the shift of the Curtin Law School to new premises at 57 Murray Street and the opening of Curtin University St Georges Terrace, at the historic Old Perth Boys' School site, as a hub for community and stakeholder engagement. Constructed in 1854, the building was the first purpose-built public school in Perth and has historic links to the University.
A rising star
Curtin is identified as one of the Nature Index 2016 Rising Stars which identified the top 100 ascendant performers in the world of science.
2017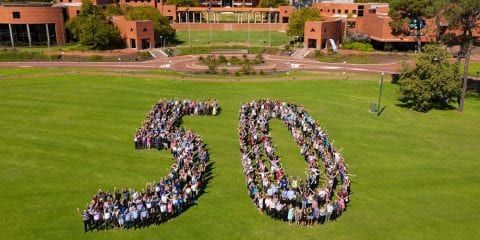 50 Years of Innovation
Curtin marks 50 years since the opening of its predecessor institution, the WA Institute of Technology, accepted its first students. The anniversary is celebrated throughout the year on all campuses under the banner of '50 Years of Innovation'.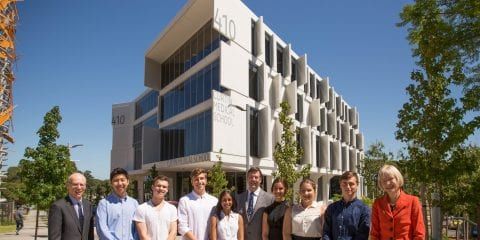 Opening of Curtin Medical School
The Curtin Medical School is opened by Premier Colin Barnett and offers the only undergraduate medical degree course in WA. The School is established to increase the number of doctors in the State and better meet the needs of under-serviced areas of health care.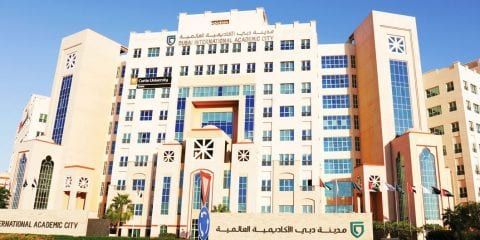 Opening of Dubai campus
Curtin's third international campus is opened in Dubai International Academic City by the Australian Ambassador to the United Arab Emirates. The campus aims to strengthen Curtin's standing as a global university and a recognised international leader in research and education.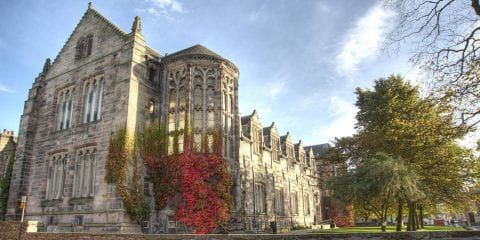 Aberdeen-Curtin Alliance established
Curtin joins forces with the University of Aberdeen to establish an alliance to deliver high-impact research and innovative teaching programs across four key areas: energy, medicine and health, creative arts and business.
2018
Opening of Mauritius campus
The Curtin Mauritius campus is opened by the Prime Minister of Mauritius, the Hon Pravind Kumar Jugnauth. It is the University's fourth overseas campus and builds on a long-term partnership with the Charles Telfair Institute, which has delivered Curtin degree programs in Mauritius since 2004.
Nowanup Bush Campus partnership
Curtin University and Gondwana Link sign a Statement of Intent to deliver learning opportunities about Noongar culture, language and history in an innovative learning space set in WA's bushland near Nowanup. The Statement of Intent will guide on-country education programs for Curtin staff and students at Nowanup, as well as the development of a Noongar teaching framework.
Launch of Curtin's first Elevate RAP
Curtin University confirms its commitment to leading national reconciliation action by launching its Elevate Reconciliation Plan (RAP). An Elevate RAP recognises Curtin as being able to take a leadership role in advancing national reconciliation to empower Aboriginal and Torres Strait Islander peoples and to create social change.
Rankings
Curtin is ranked in the top one per cent of universities and named as one of the top 200 institutions worldwide in the highly regarded Academic Ranking of World Universities 2020.
2019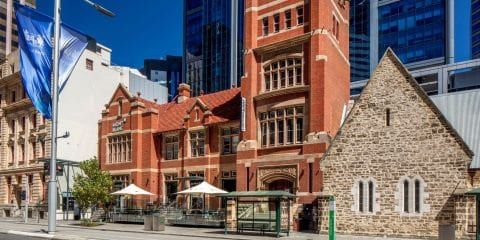 Opening of 137 St Georges Terrace
Historic premises at 137 St Georges Terrace are opened by Curtin University as an additional city-based location offering new learning opportunities for business professionals and postgraduate students.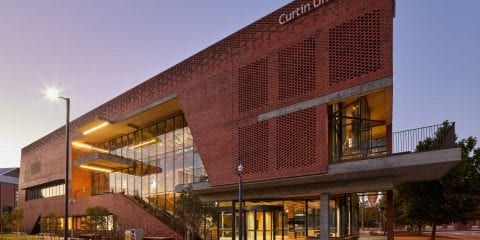 Opening of Curtin Midland
The Curtin Midland campus is opened by Federal Member for Hasluck and Minister for Indigenous Australians, Hon. Ken Wyatt AM and Member for Midland, Minister for Police and Road Safety Hon. Michelle Roberts. The campus will act as an important base for Curtin's medical students, while providing greater access to tertiary education for eastern suburb residents.
20 years of Curtin Malaysia
Curtin marks 20 years since the opening of its oldest and largest international campus, Curtin Malaysia. The milestone was celebrated with a formal stakeholder event and the announcement of a new series of scholarships to commemorate the anniversary. A new joint venture agreement between Curtin University and Curtin Malaysia Sdn Bhd was signed to continue the partnership for a further 20 years.
Curtin Exchange commences
Curtin University awards a contract to deliver the first stage of the University's new industry-connected innovation precinct, Exchange. Construction of the precinct's first stage begins in August, commencing with the new School of Design and Built Environment building.
2020
Changes in leadership
Vice-Chancellor Deborah Terry left Curtin in July to take up the Vice-Chancellorship of the University of Queensland. Professor John Cordery was appointed interim Vice-Chancellor while an international search for Curtin's next leader was conducted.

In October the Curtin Council announced that Professor Harlene Hayne of the University of Otago would be Curtin's next Vice-Chancellor, commencing in April 2021.
COVID-19 pandemic
All Curtin campuses were affected by the COVID-19 pandemic with classes having to move online and staff to work from home. Many international students were unable to enter Australia and had to study online in their home country. Despite the many challenges created by the pandemic, Curtin's important teaching, research and engagement work was able to continue.
A continuing commitment to reconciliation
The establishment ceremony for the Carrolup Centre for Truth-telling took place in November The Centre will be a permanent home for art by children of the Stolen Generations, which was lost overseas for more than 50 years before being returned to Nyungar Country in 2013. It will also be a focus for activities relating to truth-telling, healing and reconciliation.

During the establishment ceremony the University also opened its Yarning Circle, an outdoor venue for on-Country and integrated learning experiences for Curtin students, staff and visitors to the Perth Campus.
2021
New leadership for Curtin
Professor Harlene Hayne joined Curtin on 19 April 2021 as the University's sixth Vice-Chancellor and the third woman to be appointed to the role. She joined Curtin from the University of Otago where she was Vice-Chancellor for a decade.
A move into space
Curtin's Space Science and Technology Centre partnered with remote operations experts Fugro and industry-led consortium AROSE (Australian Remote Operations for Space and Earth) to develop the Binar-1 CubeSat, which was launched into orbit from the International Space Station in October. The technology behind the CubeSat can help to diversify WA's economy and create jobs for a new, highly-skilled workforce with capabilities easily transferrable to other important sectors, such as mining and resources.
Curtin Medical School's first graduates
The first cohort of Curtin Medical School students graduated at the end of 2021. The 51 graduates were the inaugural domestic students at Curtin Medical School when it opened in 2017, offering the only undergraduate entry program available in Western Australia. Since its opening the School has attracted wide interest from students, with the University offering 120 places in 2022.