Creating Greater Curtin
The City of Innovation
All over the world, there are communities and cities that have developed around thriving universities. Drawing inspiration from such examples, we've recently embarked on a 20-year master plan to create "Greater Curtin", which will see Curtin Perth, transformed into a major innovation precinct in the Asia-Pacific region.
The plan will bring together industry, academia and government like never before in Western Australia. It will include new transport infrastructure, student accommodation, dedicated spaces and programs to support entrepreneurship, and facilities to encourage new research and industry partnerships.
In the future, we aim to build a sustainable, economic and cultural community, where you can step across traditional boundaries between lectures, campus activities and social interactions. Planned changes will see the development of new facilities, sustainable designs, high-quality public spaces and creative expression supported by the latest technology.
By 2031, Greater Curtin is expected to contribute $4.5 billion to local and state economies, and generate over 20,000 jobs. It will attract 73,000 visitors daily and house 20,000 people, including 8,000 students.
Developing advanced facilities
At Curtin, we're continually adding technology-rich learning environments that immerse students in their course like never before. Learning spaces recreate real workplaces to enhance their studies and help them graduate with the experience they need.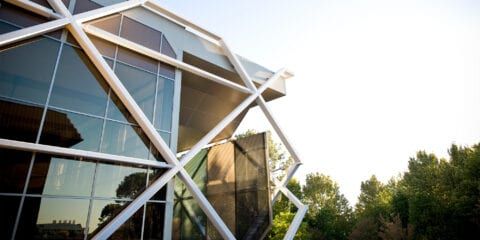 Engineering Pavilion
The spacious, $32.5 million Curtin Engineering Complex is designed to help engineering students collaborate with industry and academics.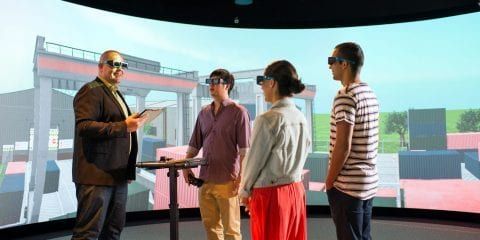 HIVE
The HIVE (Hub for Immersive Visualisation and eResearch) lets humanities students interact with realistic panoramas and 3D virtual worlds using four large-scale visualisation systems. It's a quantum leap in the presentation and analysis of complex data.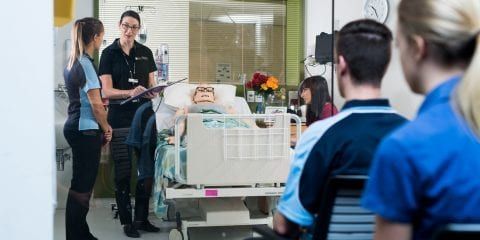 Simulated Hospital Ward
The clinical simulated hospital ward assists in training nurses and midwives. The innovative setting supports interactive technologies and houses simulation rooms that mimic acute medical and surgical areas, a critical care area and a paediatric area.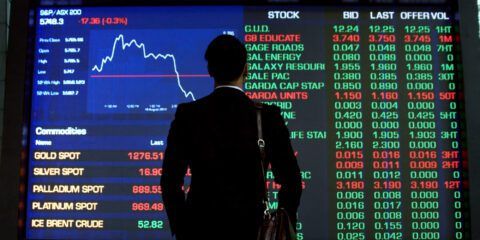 Simulating Wall Street
While the Trading Room is temporarily closed for refurbishments, students will continue to have access to industry standard software either on-campus in alternative teaching venues or online. The Trading Room is estimated to reopen towards the end of 2024.
Finance and business students gain hands-on experience with Refinitiv Eikon trading and analysis software, the tools used by professional stock traders, and get familiar with trading and investing using the stock market simulation tool StockTrack.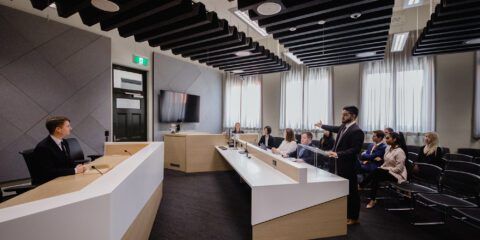 Jeanette Hacket Moot Court
The Curtin Law School is home to the high-tech Jeanette Hacket Moot Court, where students participate in simulated court proceedings helping them improve their skills in public speaking and debating, while learning how a real court operates.
Forming new collaborations
Collaboration is another feature that exemplifies Curtin's commitment to innovation, with new partnerships providing unique opportunities for learning and research.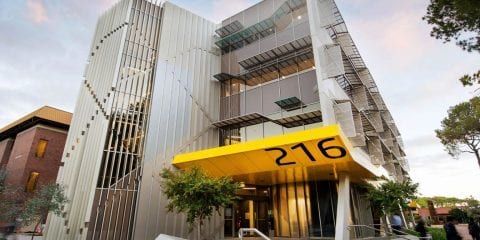 Innovation Central Perth
In July 2015, Curtin collaborated with Woodside and Cisco to open the Cisco Internet of Everything (IoE) Innovation Centre, now called Innovation Central Perth. The Centre brings together start-up companies, industry experts, developers, researchers and academics to accelerate innovation in Australia's resource, agriculture and astronomy sectors and more broadly around big data.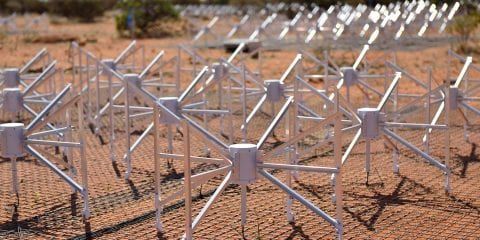 The Square Kilometre Array
The Curtin Institute of Radio Astronomy is a key player in the development of the Square Kilometre Array (SKA) project to develop the world's largest radio telescope by 2025, which will be around 50 times more sensitive than present instruments. The project is hosted in Australia and South Africa, and the International Centre for Radio Astronomy Research, a joint venture between Curtin and The University of Western Australia, will be involved with the component of the SKA located in the Shire of Murchison in remote Western Australia.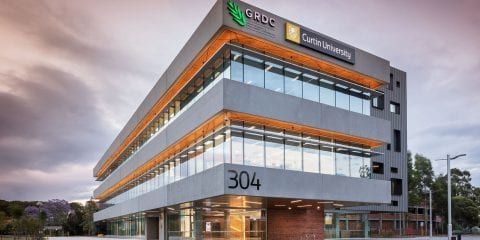 Centre for Crop and Disease Management
Agriculture research is another Curtin strength. In April 2014, the Australian Government launched the $100 million Centre for Crop and Disease Management (CCDM) at Curtin to enhance farm productivity – the first bilateral research agreement between the Grains Research and Development Corporation and an Australian university. In December 2016, CCDM gained a new $46 million agriculture research facility, which will enable high-level strategic experimentation on important crop diseases that pose as a biosecurity risk to Australian farming.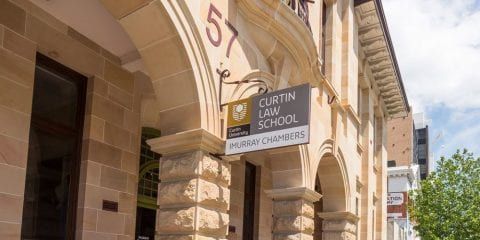 Curtin Law School
Curtin is complementing its innovation precinct plans on its Curtin Perth with a larger presence in the Perth central business district. The Curtin Law School's city premises were opened in April 2016 to provide world-class facilities for students and collaboration opportunities for staff, students and in-house legal professionals.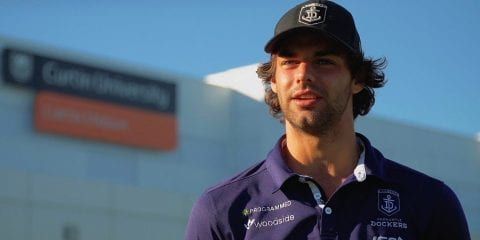 Fremantle Football Club
In April 2015, Curtin signed an alliance agreement with the Fremantle Dockers, giving our students access to work-integrated opportunities at the club's elite training and administration facility at Cockburn Central West.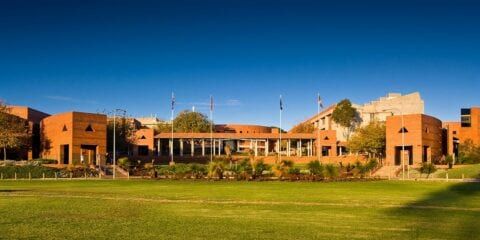 Hockey Australia
In December 2015, Curtin formed a two-year partnership with Hockey Australia, allowing our students to collaborate on research, media and marketing activities.