Choose your degree
Who wants business as usual when you want to make a difference?
See how Curtin business graduates are making their mark.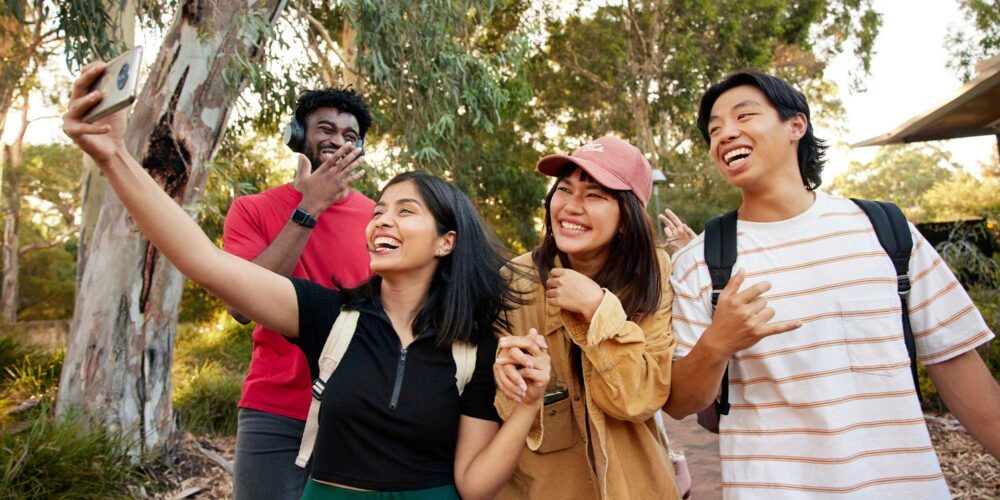 Business and Technology
Develop business expertise across a broad range of fields with our exciting business and technology majors. You can gain business acumen in marketing, finance and project management, or combine business with IT to kick-start a data-driven career. Passionate about law and compliance? Discover how you can help businesses manage legal risks, or expand your horizons with an international business major and take your new skills overseas.
Accounting, Finance, Economics and Property
Learn to lead financial decision-making, evaluate economic supply and demand, or delve into property trends and managing house and land assets. If you aspire to a role in any of these areas, discover our majors in accounting, finance, economics or property and take the first step towards your dream career.
Marketing, Management and Tourism
Are you keen to lead others to their full potential, create a positive work environment or craft life-changing travel experiences? Our majors in human resources, management and tourism can teach you how to become an effective manager and deal with key business challenges. If you prefer to manage the flow of goods and services, gain the knowledge you need with our major in logistics and supply chain management, or discover how to effectively sell goods and services with our marketing course.
Specialisations
You'll have the option of studying a variety of specialisations within the Bachelor of Commerce or the Bachelor of Business Administration. A specialisation is a series of four units within a particular discipline. Specialisations give you an opportunity to gain knowledge across a broad range of areas.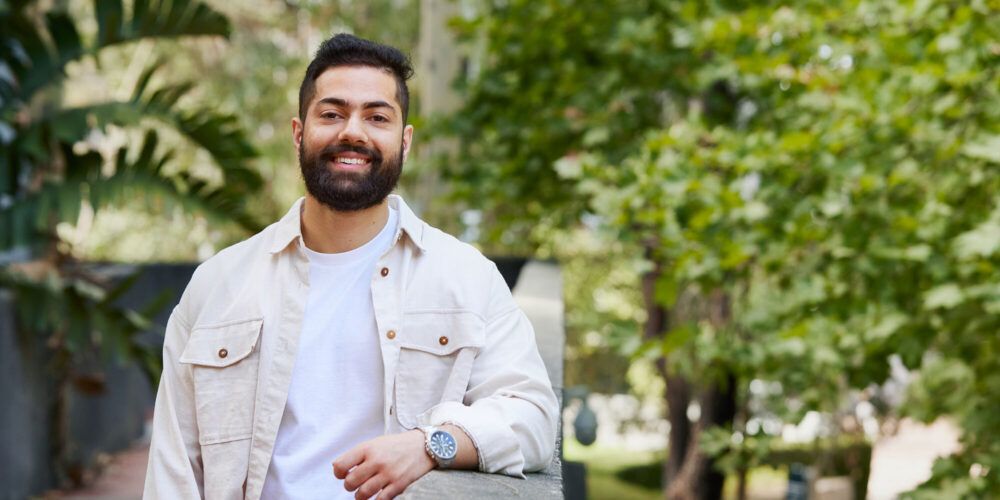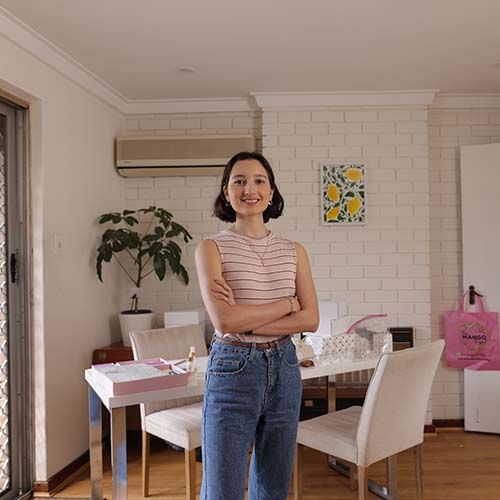 Mary Bocarro, Bachelor of Commerce (Marketing and Advertising)
Every unit I've done has been relevant to my business. I did a digital marketing unit over the summer and learned about all the things on our website that we were doing wrong!
I've found the content incredibly valuable, because I'm learning it alongside doing it in real life.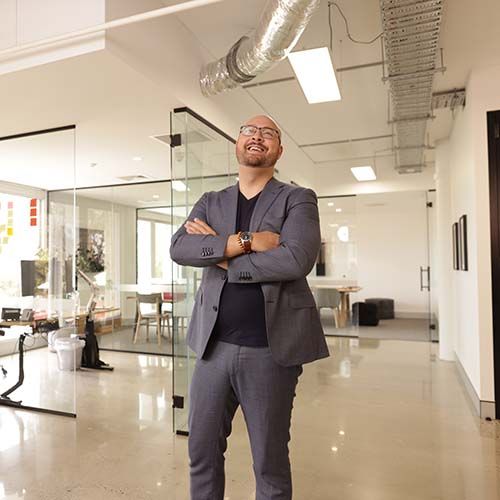 Andrew Erkins, Bachelor of Commerce (IT&EC)
I switched from another course to a business degree when I realised my passions were more aligned in the technology space. My course not only confirmed what I love doing, it helped me hone my skills around information systems and management, programming and general business.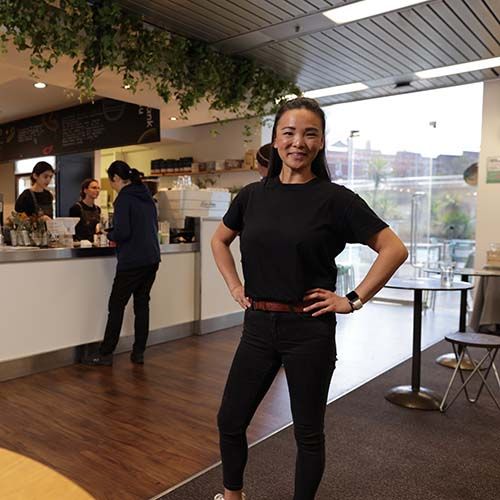 Katie Liew, Bachelor of Commerce (Accounting and Business Law)
For a long time I was trying to decide what my purpose was, and eventually I knew I couldn't do what I was doing any more. I was in that mindset where I knew I had to take action.
Learning, reinvented
As a Curtin Business School student, you will experience innovative teaching and learning facilities that recreate real workspaces and prepare you to enter the industry after graduation.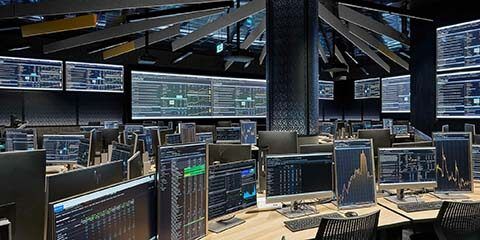 The Trading Room
Get immersed in the world of financial data in our stock market Trading Room that simulates a real-life business environment with Wall Street-inspired terminals.
The Agency
Experience first-hand how major global brands monitor their digital presence in The Agency – our powerful social media command centre.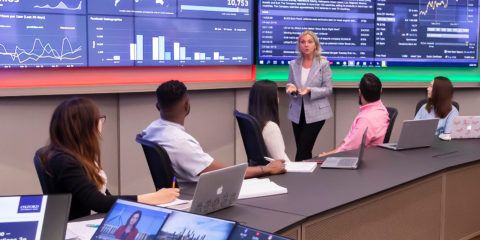 Management HQ
Management HQ simulates real-world corporate decision making. It's an immersive learning environment, enabling students to master strategic decision-making, data analytics and visualisation.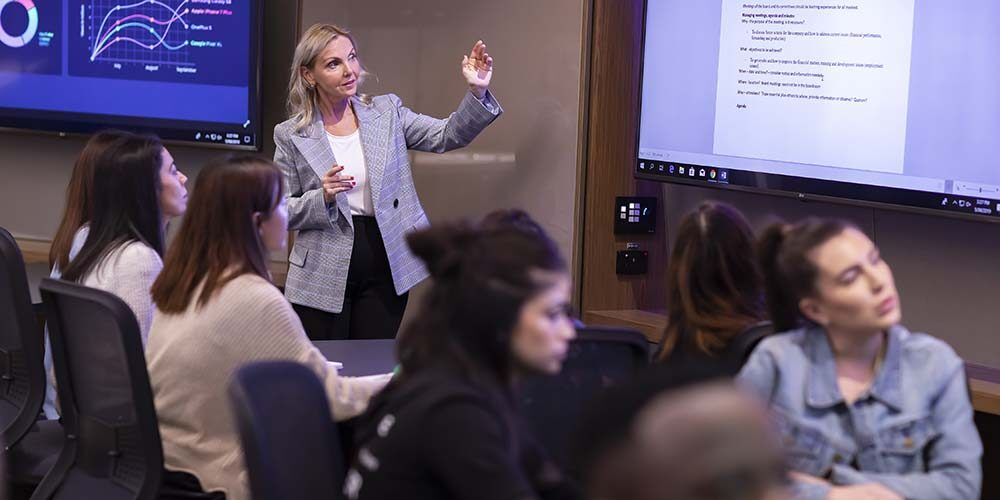 Three reasons to choose Business at Curtin
#1 in WA for undergraduate employment
We're ranked WA's top public university for undergraduate full-time employment and starting salary; as well as staff qualifications, learner engagement and learning resources in the 2022 Good Universities Guide.
Industry connected
Through our Student Engagement team, a wealth of industry expertise is at your fingertips. You can increase your professional prospects through internships, networking events, training sessions and guest lectures.
Flexible online study
Tailor your degree to suit your lifestyle. You can switch between full-time or part-time and study many of our units online.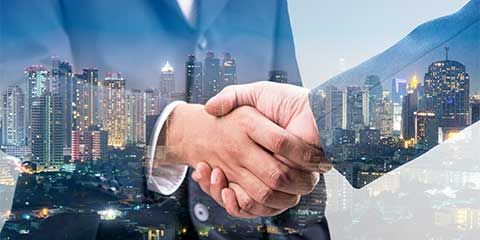 Part of the world's most prestigious business school networks
Curtin Business School is recognised as an elite global business school through accreditation by EQUIS, AACSB International and an EFMD Accredited MBA. This means that your business degree will be recognised around the globe.
Turn your career dreams into reality with a Curtin scholarship
Discover our wide range of scholarships that reward excellence, support research and help students from all backgrounds realise their potential.