Culture, society and Indigenous
Launch your career with a mentally challenging course that takes debate and critical thinking to a new level.
Why study in this area?
Gain a competitive edge
Curtin's access to leadership programs, specialist facilities and industry placements give you a competitive edge in the job market.
A culturally supportive environment
Many Curtin programs cater solely to Indigenous Australians, making the University a supportive, culturally appropriate environment in which to learn.
Learn a second language
Depending on your course, you may be able to take a language as one of your electives.
Learn the dynamics of different societies and cultures, study the written word and its applications and explore and discuss contemporary issues in today's society. You'll gain a range of skills that you can apply to different careers and may tailor your studies to suit your interests.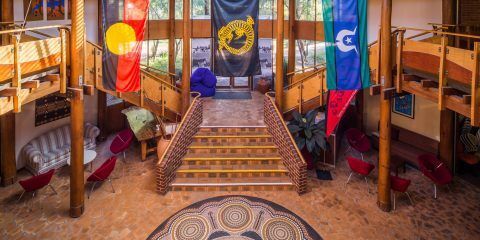 Did you know?
Curtin was the first Australian teaching and research institution to develop and implement a Reconciliation Action Plan.
Image: The Centre for Aboriginal Studies (CAS)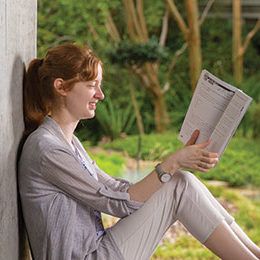 Helen Stewart
I really enjoyed the interactive nature of the classes and the opportunities to study from real-life sources of Japanese in a creative way. The opportunity to go on an exchange and participate in the Kobe University Summer Program were defining parts of my study experience at Curtin.