Supplying to Curtin
Payments to suppliers
During this time of uncertainty, Curtin has an ongoing commitment to continually improve the speed and accuracy of our payments to suppliers. Following our purchasing and invoicing requirements helps to minimise delays in processing and payment. Please see improved invoice processing for further information. If you have any queries or to submit a statement, please email a.payable@curtin.edu.au or call +61 8 9266 2045. Submit invoices only to invoices@curtin.edu.au.
What we value
Our supplier relationships are important to us. Our suppliers deliver well priced, good quality products and services using ethical and sustainable business practices. Curtin University requires it's suppliers to demonstrate alignment with our values through compliance with the Curtin Supplier Code of Conduct.
Indigenous engagement
To support Indigenous engagement, we actively look for opportunities to engage Indigenous businesses in our supply chain. We are members of Supply Nation and Curtin is committed to continuing to develop relationships with First Nations communities.
Innovation in sustainability
In our drive to achieve sustainability, our Perth Campus in Bentley, Western Australia was awarded Australia's first 5 Star Green Star – Communities rating. We evaluate the whole of lifecycle benefits and costs in our procurement efforts and work to ensure that innovation, excellence, safety and sustainability are given due consideration when we select products and services.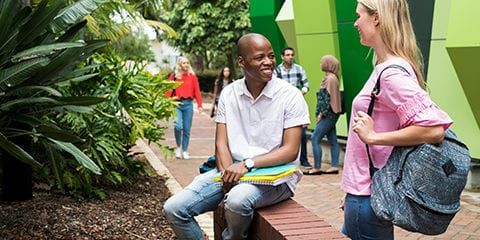 Diversity, inclusion & ethical sourcing
As a global university, we are committed to embracing diversity in its broadest sense and to just and ethical sourcing; we take modern slavery seriously and expect our suppliers to do the same. We published our first Modern Slavery Statement in 2020. We also incorporate universal design into our procurement planning processes, to support our Disability Access and Inclusion Plan.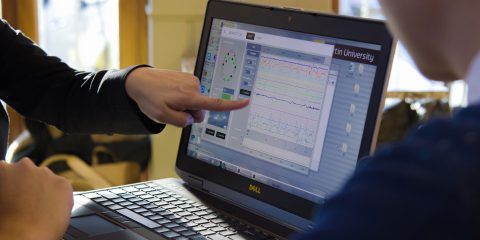 Suppliers as partners
Many of our suppliers partner with us in other ways to our mutual benefit, through activities such as graduate programs, career fairs and events, work experience placements, research partnerships, mentoring and philanthropy. More information on how we partner with industry and employers can be found at Engage.
What we buy
Curtin is a large and complex organisation, which means we purchase a very broad range of goods and services. Our external spend is approximately $300 million per annum, arranged into four main categories.
How we buy
Terms and conditions
Where a contract is executed between Curtin and a supplier, the contract terms and conditions are usually specific to that supply arrangement.
Fraudulent purchase orders
The use of identify theft to defraud is a growing problem for both individuals and organisations. Curtin has become aware of a number of instances in recent months whereby fake purchase orders, whether by email, phone or other means, purporting to be from Curtin University, have been made to companies.
We recommend that all suppliers place increased emphasis on checking the validity of purchase orders, whether from Curtin University or other customers. If there is any reason for you to question an order from Curtin University please feel free to contact us by phone on +61 8 9266 3815 or email a.payable@curtin.edu.au.
Purchase orders
View our terms and conditions for purchase orders.