Welcome to our spacious Perth campus, situated on the scenic Swan River in the world's 12th most liveable city (EIU 2023). Since our establishment in 1966, we've grown into one of WA's largest, most diverse universities. With 116 hectares of striking architecture amid beautifully manicured gardens, we offer a vibrant and inspirational environment for your learning journey.
Where to study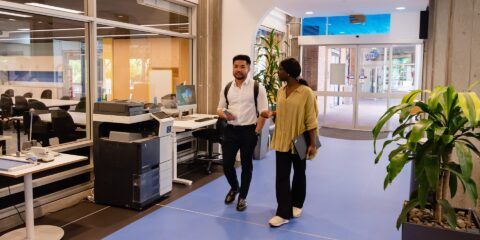 Library spaces
TL Robertson Library has plenty of individual and group study spaces for students.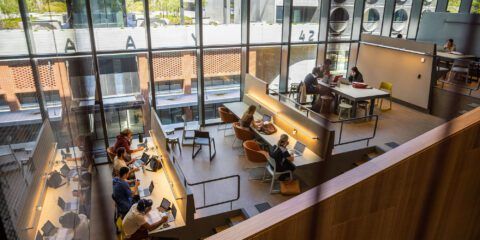 Building 418
One of the newest campus additions, building 418 features a number of study nooks, collaboration hubs and a makerspace.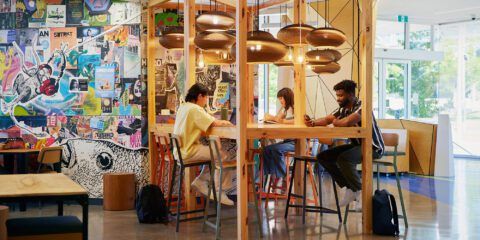 Common rooms and school spaces
Surround yourself with likeminded students completing similar courses in the common rooms or study spaces located within your school.
Abacus labs
Need a late night study spot? The Abacus computer labs are open 24 hours a day, seven days a week.
Where to socialise
Wesfarmers Court
Connect to wireless speakers, challenge your friends to wall scrabble and more! Wesfarmers Court has a number of facilities to relax, unwind and have fun between classes.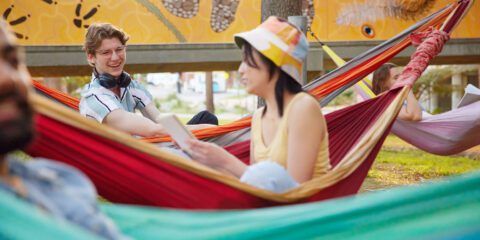 Hammock hotel
A campus favourite, the hammock hotel is the perfect place to hang out between classes or catch up on readings.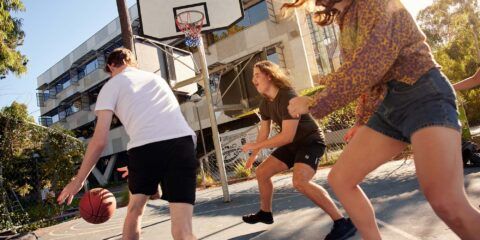 Creative quarter
Creative quarter is one of the buzzing social hubs on-campus. Here you'll find food trucks, basketball courts, and plenty of spaces to sit and socialise.
Art and gardens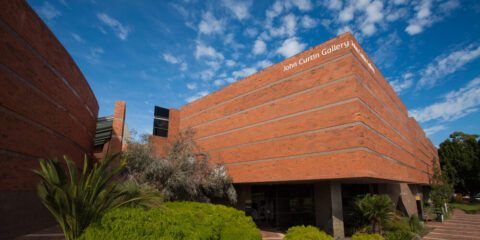 John Curtin Gallery
One of Western Australia's major public art galleries is located at the heart of Curtin's Perth campus and regularly features artwork from domestic and international artworks.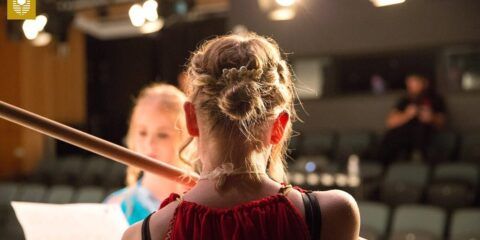 Hayman Theatre
Curtin's Hayman Theatre Company is the showcase for students studying Theatre Arts at Curtin, the longest established tertiary theatre course in Western Australia. Come along to a Sunday Night Theatre show or pop by during the week for free lunchtime theatre.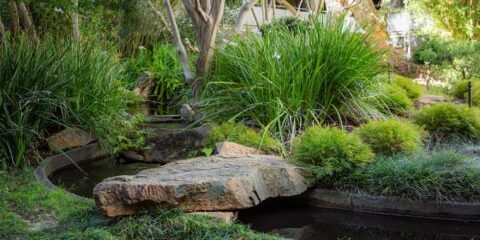 Gardens
Unwind and relax in one of the scenic gardens on our Perth campus. Admire the art in the Sculpture Garden or enjoy the peaceful tranquillity of the Japanese Garden. Or for the budding green thumbs, join in one of the gardening workshops at the community veggie garden.
Important facilities
Explore Health and wellbeing facilities
Curtin has campus-based health services including a physiotherapy clinic and a medical centre where you can see a doctor, occupational therapist, psychologist, counsellor or social worker.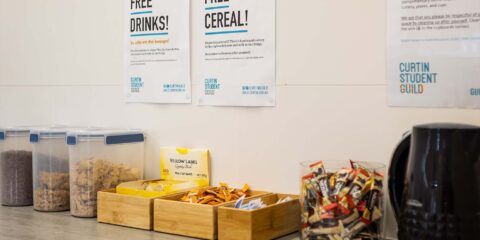 Student kitchen
Find free tea, coffee and cereal along with microwaves to heat up your lunch at the Guild's student kitchen.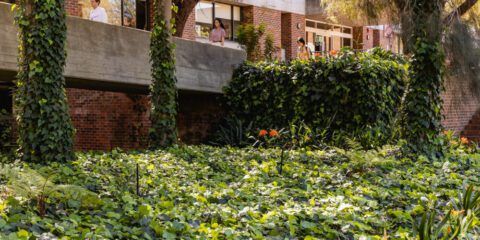 Faith and religious facilities
There are a range of faith services and facilities available on and around campus, including visiting chaplains, multi-faith rooms, student clubs and societies, and religious events for a range of faiths and denominations.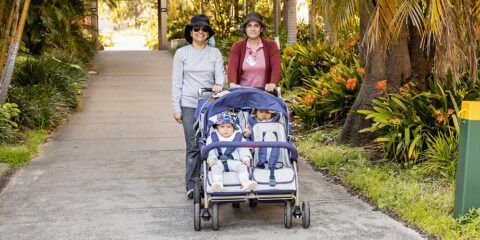 Childcare
The Curtin University Early Childhood Centre provides nurturing, learning-focused programs based on play for the children of Curtin students, staff and the wider community.