Why study in Perth
Welcome to lively, sunny Perth ­– known as Boorloo by the Whadjuk Nyungar people – Perth is a safe, prosperous and multicultural city set against the stunning backdrop of the Swan River, which flows into the Indian Ocean. As Australia's fourth largest city, you can expect great entertainment options and authentic international food while living here.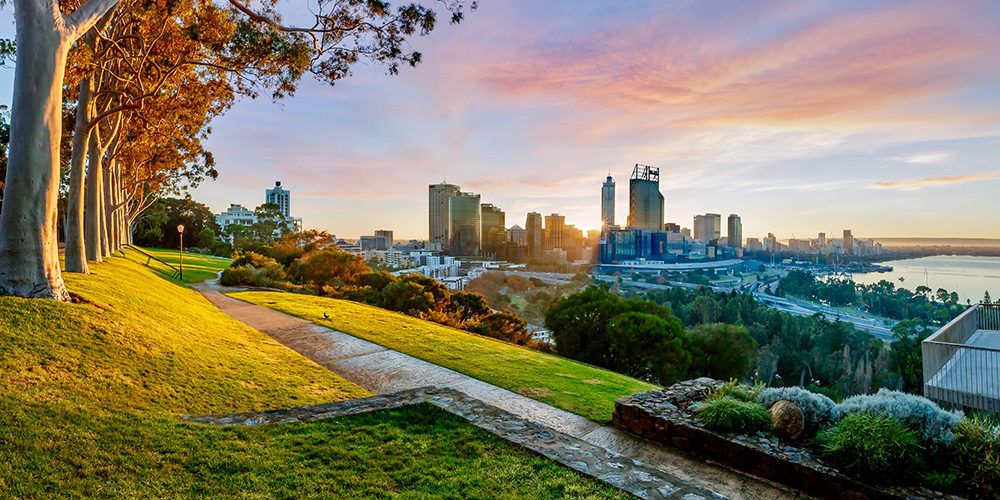 Affordable living
Perth ranks among the more affordable major cities in Australia, with lower living costs than Sydney, Melbourne and Brisbane.*
Average weekly household spend (AU$)* Note: a "household" consists of more than one individual.
| Item | Perth | Sydney | Melbourne | Brisbane |
| --- | --- | --- | --- | --- |
| Rent for a house | 480 | 600 | 450 | 500 |
| Food and beverages | 271 | 332 | 302 | 286 |
| Transport | 71 | 101 | 87 | 97 |
| Communication | 45 | 53 | 52 | 50 |
| Clothing and footwear | 45 | 64 | 64 | 59 |
| Total costs | 912 | 1,150 | 955 | 992 |
*Comparative analysis of cost of living. Deloitte Access Economics, 2022.
Popular time zone
A quarter of the world's population lives in the same time zone as Perth (GMT+8), which includes cities such as Beijing, Hong Kong, Manila, Singapore and Kuala Lumpur.
Exciting developments
Optus Stadium, a new multipurpose venue, won the Prix Versailles 2019 Sports Award and was awarded the title of the most beautiful sporting facility in the world. Yagan Square, named after a 19th century Nyungar leader, is a meeting point for many, offering easy access to both new and established restaurants, bars, pubs and clubs, and a variety of global cuisine. Along the riverside, Elizabeth Quay offers many exciting seasonal events.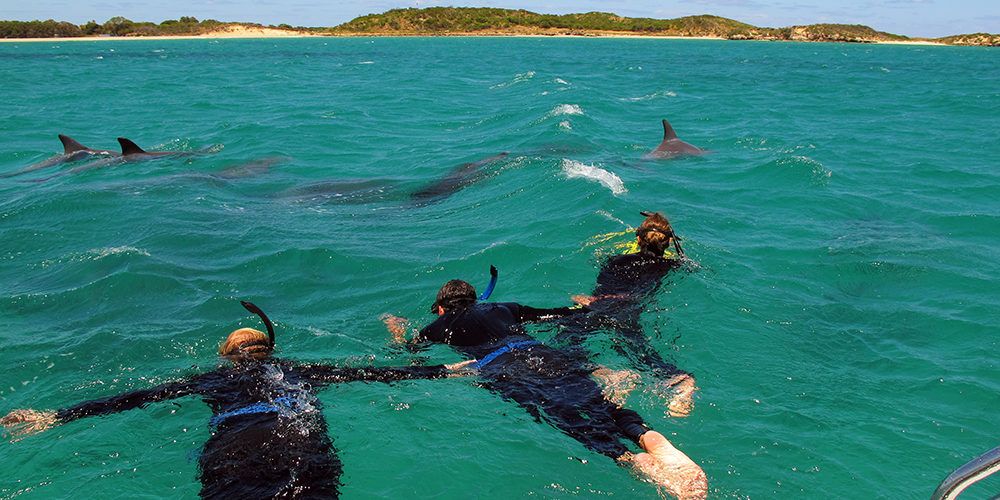 Melina Schuett, Bachelor of Commerce (Accounting and Finance)
Perth is very community-based even though it is a city. The people here are friendly and welcoming and I enjoy the almost continuous sunny days.
Magnificent weather
Perth is Australia's sunniest state capital city, averaging more than 3,000 hours of sunshine per year. To make the most of the beautiful weather, many locals head to our beautiful beaches during summer. Others travel to the Swan Valley, the home of world-class wineries, cheese shops, chocolate factories and breweries.
Beautiful nature and wildlife
There are many magnificent parks and gardens in and around Perth. Kings Park, which is larger than New York's Central Park, showcases more than 3,000 species of WA's unique flora. Caversham Wildlife Park has many Australian animals, including kangaroos you can handfeed. Rottnest Island, just 20 kilometres offshore, is one of the world's last homes of the cute and friendly quokka.
Western Australia—the "road trip state"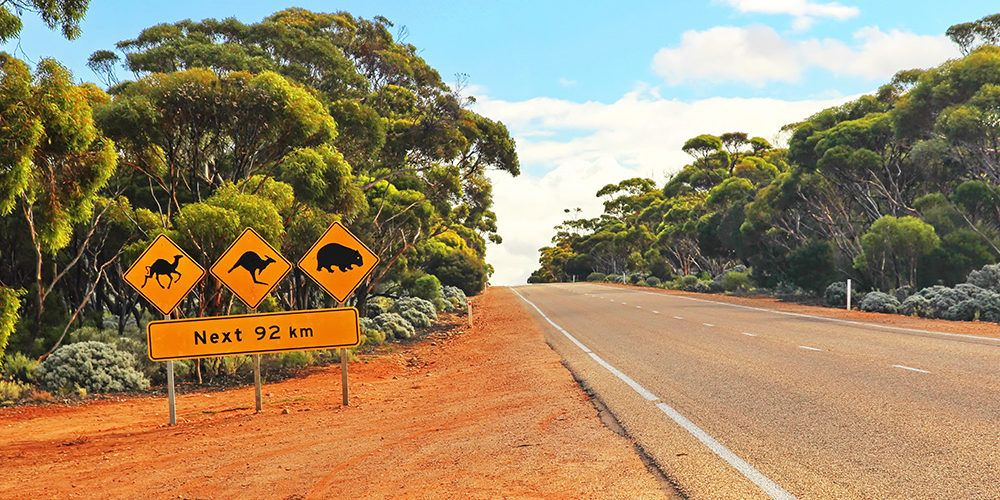 There's more to see in Western Australia (WA) than just Perth. You'll be able to experience a range of climates and unique activities in our expansive state.
In the south west lies Margaret River, a world-class wine-making and surf region. In the north lies Ningaloo Reef, famous for its snorkel sites and whale shark tours. Further north, the Kimberley Region boasts a stunning array of ancient gorges and national parks.
For those who study at Curtin University, the untamed beauty of Western Australia is at your doorstep.