Curtin Accelerate is a free program available to Curtin researchers, staff, students and graduates Tailored for our next generation of startup founders, Curtin Accelerate will grow your entrepreneurial capabilities and give you the tools to take your innovation to market quickly and effectively.
Curtin Accelerate runs one day a week for 12 weeks. Each day comprises four sessions that address a fundamental aspect of building a startup.
Founders receive detailed instruction from our network of world-leading entrepreneurs, innovators and investors – similar to previous cohorts who learned from high-profile Perth-based venture consultant Larry Lopez, Kanopy founder Olivia Humphrey and Silicon Valley-based investor Bill Tai.
In addition, founders receive a $5,000 equity-free grant, benefit from access to Curtin infrastructure and resources and networking opportunities, and gain the capability to build great products or services.
At the conclusion of the program, founders present their innovative idea to Western Australia's business leadership community, at our Accelerate Demonstration Night.
Program details
Success stories
More than 60 businesses have participated in Curtin Accelerate, moving on to launch highly innovative products, receive substantial investment funding and win industry awards.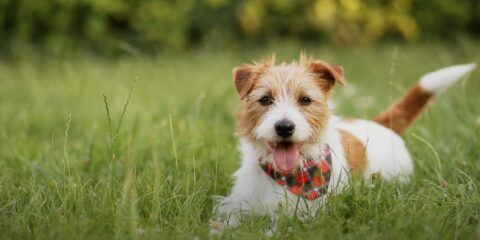 VetChip
VetChip is a world-first smart technology providing accurate, real-time analytics and health monitoring for animal owners and veterinarians.
Curtin engineering graduates Ross Khambatta and Zyrus Khambatta participated in the Curtin Accelerate 2021 program along with co-founders Garnett Hall and Maxwell Hall to finetune their innovation. Later that year, the team submitted their innovation to the Curtinnovation Awards and won the Science and Engineering Prize.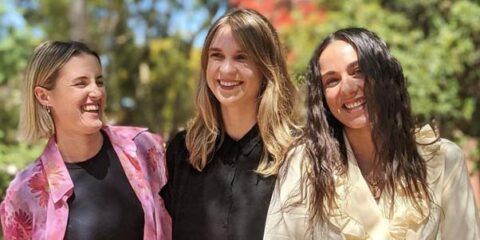 Fibre Economy
Fibre Economy is a social enterprise working towards a world without textile waste. The organisation established a workwear recycling program that provides donation systems at remote mine sites across Western Australia along with community workshops addressing textile waste through education and awareness.
Curtin fashion design alumni Molly Ryan and Claudi Janse Van Rensburg and co-founder Shannon Itzein have trialled their system for the past two years, collecting more than 700kg worth of mining uniforms.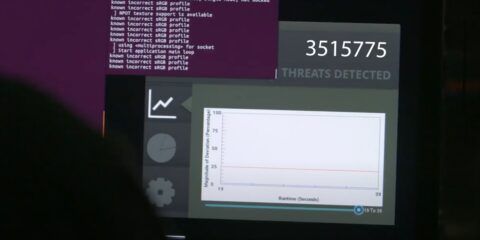 Hyprfire
Hyprfire is a cyber-security company developing software solutions to detect and mitigate malware transfer and denial of service attacks.
Its products are based on cybersecurity research at Curtin, which won the overall Curtinnovation Awards prize in 2017. Curtin PhD candidate, Stefan Prandl then participated in the Curtin Accelerate 2018 program to build the business model and go-to-market strategy. The company has now raised $2.25 million and is actively selling its software solution.
Get in touch
Contact us if you'd like more information about Curtin Accelerate.
---