This internet browser is outdated and does not support all features of this site. Please switch or upgrade to a
different browser
to display this site properly.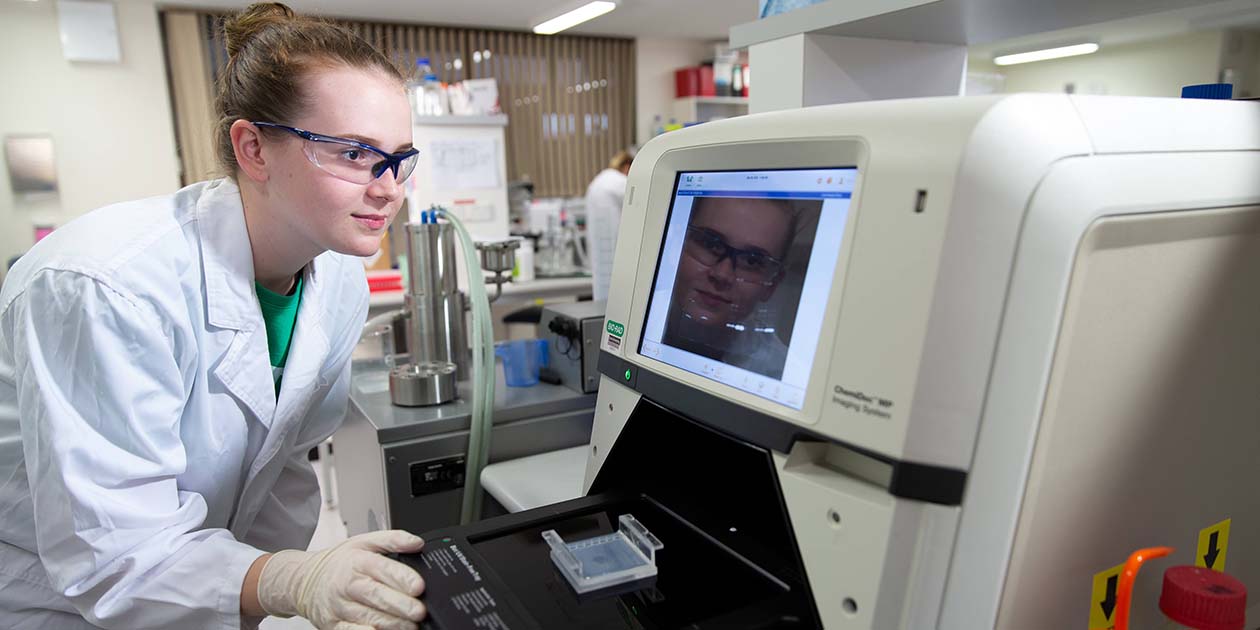 Advanced Biomedical Sciences (Honours)
Bachelor honours degree
Combine an honours degree in science with biomedical research.
Select your preferred campus:
Outline
If COVID-19 restrictions apply, we may need to make changes to units and/or delivery modes.
Ruby Gilroy
I have a love for science, particularly chemistry and human biology, and this course enables me to increase my knowledge in these areas. There's a good balance of theory and practical learning. The course is also not too narrowly focused, and I don't have to decide my major until my second year.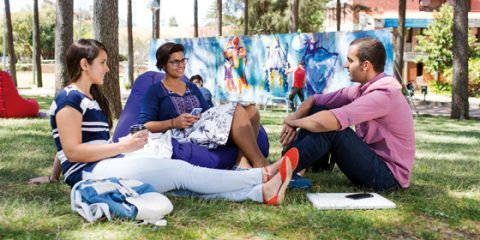 Work experience
Undertake practical learning opportunities in laboratories and clinical trial sites, to gain a competitive edge in your industry.
Top 1 %
Curtin is ranked in the top one per cent of universities worldwide.
Academic Ranking of World Universities 2022.
Get the Curtin edge
Access to leadership programs, specialist facilities and industry placements give you a competitive edge in the job market.
The Bachelor of Advanced Biomedical Science (Honours) is a research-focused degree, designed for high-ATAR students with an interest in biomedical science research. 
In your first year, you'll study interprofessional course units with students from other disciplines, alongside units specific to this course. 
From your second year, you'll study your chosen major – either in Discovery Bioscience or Clinical Medical Science – and will progress your research skills in experimental design, ethics, statistical analysis, scientific writing, data management and critical interpretation.
You'll undertake project units with strong industry and research collaborations that give you guided practical experience in biomedical research. You'll also participate in a research roadshow in a variety of operational research settings, such as laboratories and clinical trial sites.
There are opportunities to undertake extracurricular activities to further develop your research skills.
In your final year, you'll complete a full-year research program within the laboratory of an approved university, research institute or industry research site.
The two majors are detailed below: 
Discovery Bioscience
In Discovery Bioscience, you'll look at ways we're advancing our knowledge of the biological processes that underpin a person's health, including studies in genomics, bioinformatics, transcriptomics, proteomics, metabolomics and lipidomics, and the application of new technologies. 
Clinical Medical Science
If you choose Clinical Medical Science, you'll study clinical biosciences and emerging therapies, including population and personalised medicine, and clinical trials. You'll also receive a strong foundation in anatomy, physiology, neuroscience, immunology and regenerative medicine.
View the course on the Handbook.
Why study
This is a research-focused bachelor degree.
You'll complete a full-year research program within the laboratory of an approved university, research institute or industry research site.
There are opportunities to develop your research skills through project units with industry collaborations.
You can undertake extracurricular activities.
You'll participate in a research roadshow.
Student profile
View our student profile table to get an indication of the likely peer cohort for new students at Curtin University. This table provides data on students that commenced undergraduate study and passed the census date in the most relevant recent intake period for which data are available. It includes those admitted through all offer rounds and international students studying in Australia.
Career information
Careers
Biotechnologist
Graduate medicine
Media and science communications officer
Researcher
Industries
Biotechnology
Education
Government
Hospital and medical sector (medical diagnostic laboratories, reproductive technologies)
What you'll learn
integrate advanced skills, concepts and principles into the investigation of research questions in the biomedical sciences.
demonstrate autonomy, adaptability and initiative in the generation of novel evidence-based solutions in the biomedical sciences.
effectively disseminate research outcomes to a variety of audiences using communication technologies.
apply national and international research standards to biomedical problems of local and global significance.
demonstrate cultural competency through research practice that considers cultural diversity and a willingness to learn from, engage with, and be empathetic towards, people from diverse backgrounds.
demonstrate leadership and ethical practice when engaging with, and learning from, the community, research colleagues and industry.
Help is at hand
See our frequently asked questions or get in touch with us below.
---
Opening hours:

Mon to Fri: 8.30am – 4.30pm, except Tues: 9.30am – 4.30pm (AWST). Closed public holidays.
Which statement best describes you?