This internet browser is outdated and does not support all features of this site. Please switch or upgrade to a
different browser
to display this site properly.
If COVID-19 restrictions apply, we may need to make changes to units and/or delivery modes.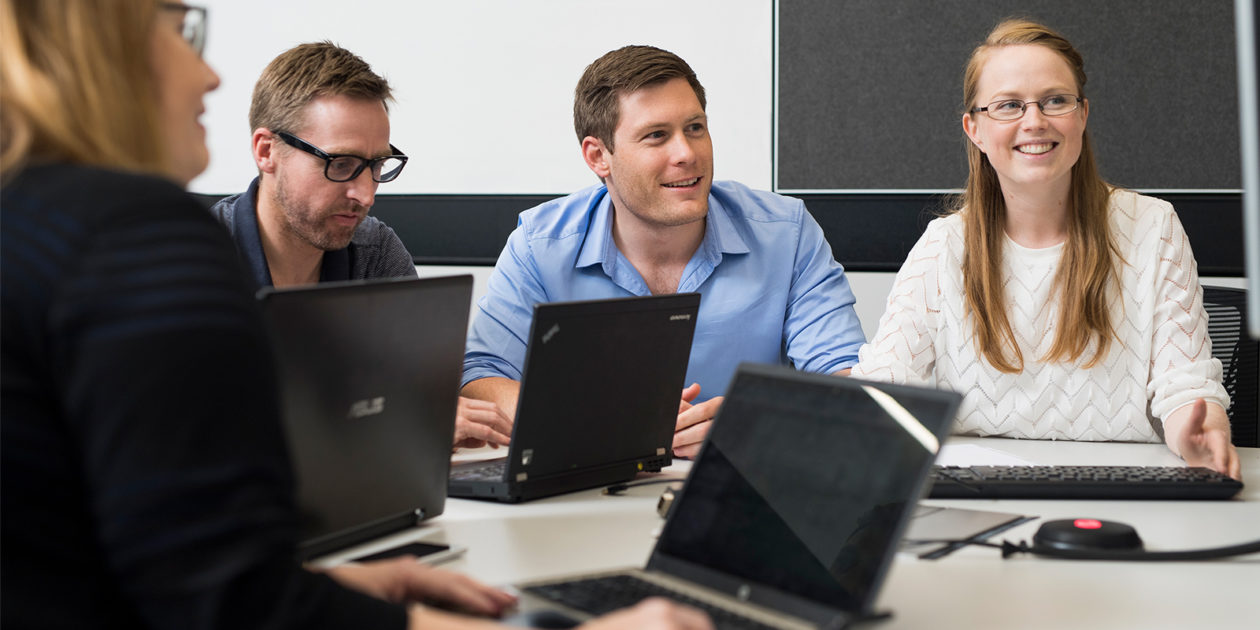 Internet Communications
Masters by Coursework
MC-NETSCM
Outline
These courses will add specific Internet knowledge and skills to your existing proficiencies. Creative overlap between current employment or personal interests and study is encouraged.
If COVID-19 restrictions apply, we may need to make changes to units and/or delivery modes.
This offering version is phasing out and no longer taking applications. You may be able to apply for a later version.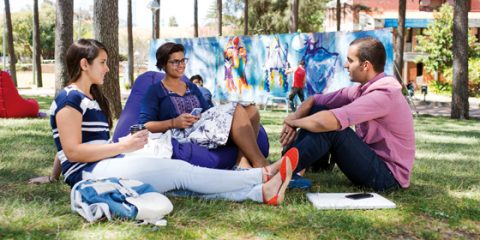 Top 1 %
Curtin is ranked in the top one per cent of universities worldwide.
Academic Ranking of World Universities 2021.
Get the Curtin edge
Access to leadership programs, specialist facilities and industry placements give you a competitive edge in the job market.
Global education
You'll have access to a range of international study opportunities.
This information is relevant for students commencing study in 2019. If you plan to commence study in 2020, please view the
planned offering
.
This course extends the work done in the graduate diploma, adding more advanced individual project, production and/or research work. You will complete at least 33 per cent, and up to 50 per cent, of your studies by research or applied research.
You will select a major as in the graduate diploma, but will experience increased autonomy and self-management in your learning in the last four units of this course.
The internet communications postgraduate courses provide you with the chance to study the most important socio-technological phenomenon of the late 20th and early 21st century: the internet.
This program is designed to provide you with relevant and useful knowledge for your current or planned professional life. You will learn essential skills and develop deeper understandings of the growth, uses and application of the internet in many fields, with a particular emphasis on the creative communication of ideas in knowledge networks and the establishment of web presence through social media.
You will add specific internet knowledge and skills to your existing proficiencies and abilities. Creative overlap between current employment or personal interests and study is encouraged. The program has been designed specifically to allow you to study in a way that best suits you, with an emphasis on the specialised skills and knowledge you want. 
Upon successful completion of the Graduate Certificate in Internet Communications, you may transfer to the Graduate Diploma in Internet Communications and subsequently enrol in the masters degree.
Please refer to the handbook for additional course overview information.
Why study
Curtin was one of the first universities to offer a degree in Internet studies.

Many of our staff have received Curtin teaching excellence awards and the founding professor of the course received a national teaching award.

You will learn to be an independent and successful leader of Internet development. The net is not simply 'another technology' but a socially productive, culturally rich and practically successful information and communication environment.

Our staff and students continue to be contributors to the

International Association of Internet Researchers (AOIR)

. Matthew Allen, one of our academics, is President of this association, and many staff have presented papers at the yearly conference.

All full-time staff in the Internet Studies area have doctorates and are active researchers into the Internet, publishing in the field and presenting at conferences.
Professional recognition
Our internet studies program is a member of the Internet Industry Association and the Internet Society (Australia).
Career information
Our graduates find work in web design and development, in independent online businesses, and as members of the media industry as it develops to include and prioritise the online world. Because of the open structure of the course, they can add almost any skill or knowledge to their core Internet learning. The course provides graduates with the chance to shape and manage their own careers and become leaders in using and managing the internet in our society.
Our graduates are well-positioned to undertake management, operational and policy work concerning the Internet, giving informed advice, making good decisions, and basing their professional work in a deeper understanding of the profound changes that the internet is bringing. You may develop expertise in the use of web communication, media, social media, digital production, online communication and in other industries.
This course will assist your career development and allow you to take up new employment opportunities. You will then be able to help our society harness the technological development of the internet for practical and valuable social uses.
What you'll learn
understand and apply at an advanced level key concepts of Internet Studies and apply transdisciplinary thinking to the application and creation of ideas concerning networked technologies of information and communication
think critically, creatively and reflectively so as to imagine, design, use and critique networked technologies of information and communication
conduct advanced scholarly and professional research to find, access, organise, evaluate and synthesise information through a variety of media and apply that information to the construction of knowledge
communicate and facilitate communication through a variety of media, for different purposes, and for different audiences
use the Internet and related networked technologies of information and communication with an understanding of the complex interaction of political, cultural, and economic forces that constitutes technology as social
further develop skills and knowledge through independent research and self-directed learning
understand and utilise in their research and work the complex interplay of local, national and global factors that influence and are expressed through the Internet and networked technologies of information and communication
recognise and value cultural difference and understand its significance in relation to network technologies and their use in society for communication and information
act ethically and responsibly to use, sustain and expand the social, business and cultural networks that exist via the Internet, when working independently and in teams
Admission criteria
A bachelor degree in any field of study from a recognised tertiary education institution* or successful completion of units in the Graduate Certificate in Internet Communications.
*Please note that students who have completed the Bachelor of Arts (Internet Communications) from Curtin University are not eligible for entry into this course.
Curtin requires all applicants to demonstrate proficiency in English. Specific English requirements for this course are outlined in the IELTS table below.
IELTS Academic (International English Language Testing System)
Writing
6.0
Speaking
6.0
Reading
6.0
Listening
6.0
Overall band score
6.5
You may demonstrate English proficiency using the following tests and qualifications.
Other requirements and notes for this course
This course has minimal on-campus contact hours, designed for students to use the internet for all/most of your learning. International students will still need to be enrolled full-time in the course, as an internal/on-campus student.
Some lectures in this course may be attended by both undergraduate and postgraduate students.
In addition to the course-specific admission criteria listed above, please read our general admission criteria. Our general admission criteria apply to all courses at Curtin University.
Advanced standing
At Curtin, we understand that everyone's study journey has been different.
You may have already studied some of the units (subjects) listed in your Curtin course, or you may have work experience that matches the degree requirements.
If this applies to you, you can apply for credit for recognised learning (CRL), which means your previous study is recognised and matched against a similar unit in your intended Curtin course.
A successful CRL application exempts you from having to complete certain units within your course and means you could finish your degree in a shorter amount of time.
CRL is also known as recognition of prior learning, advanced standing and credit transfer.
Use the CRL search to find out how much CRL you qualify for, or contact us at:
Webform: Submit here
Curtin Connect: 1300 222 888
Fees & charges
Fee information is not available for this course at this time. Find estimated course fees.
Help
Help is at hand
See our frequently asked questions or get in touch with us below.
---
Opening hours:

Mon to Fri: 8.30am – 4.30pm, except Tues: 9.30am – 4.30pm (AWST). Closed public holidays.
Curtin course code:

MC-NETSCM

CRICOS code:

032988G

Last updated on:

05/08/2022
Which statement best describes you?