This internet browser is outdated and does not support all features of this site. Please switch or upgrade to a
different browser
to display this site properly.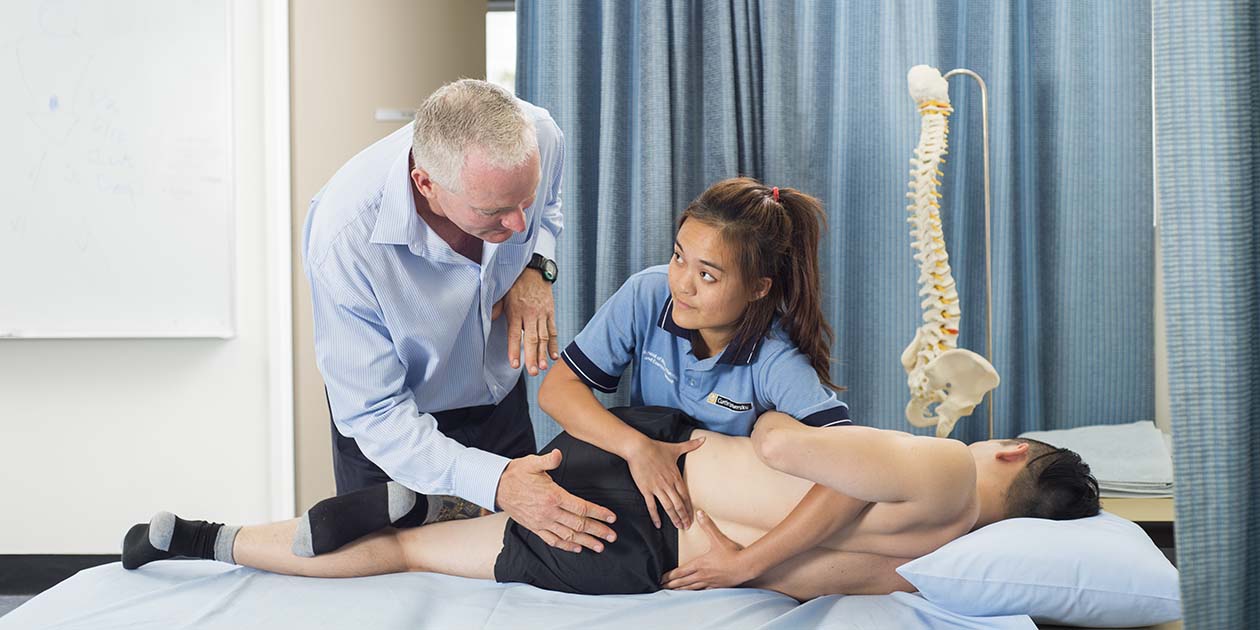 Clinical Physiotherapy
Master by coursework
Examine theories and practical techniques across continence and pelvic health, musculoskeletal physiotherapy or sports physiotherapy.
Outline
If COVID-19 restrictions apply, we may need to make changes to units and/or delivery modes.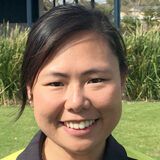 Ghislene Goh
This course has changed the way I practice as a physiotherapist and has equipped me with better knowledge and skills. One of the best things I've learned is that it's okay to fail, and to ask questions in class, rather than make the same mistake when faced with a real patient.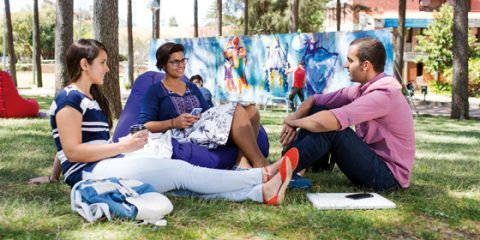 Top 1 %
Curtin is ranked in the top one per cent of universities worldwide.
Academic Ranking of World Universities 2022.
Get the Curtin edge
Access to leadership programs, specialist facilities and industry placements give you a competitive edge in the job market.
Global education
You'll have access to a range of international study opportunities.
In this course you will choose to major in continence and pelvic health, musculoskeletal physiotherapy or sports physiotherapy.
Selecting from a range of specialised higher-level units, you will study clinical management, examining the theories and techniques of physiotherapy practice. You will also study models of service delivery, current developments in physiotherapy care, promotion of health and prevention of disease and dysfunction in the client group.
It is possible to exit this course with a Graduate Certificate in Clinical Physiotherapy once you have completed certain units.
Clinical practice is a significant component of this course. During your placement you will detail a variety of case histories and evaluate each as a reflective practitioner.
Please note: Participation is obligatory in laboratory classes which require appropriate disrobing when acting as clients in the peer group, and physically manipulating patients including lifting and supporting people with disabilities.
Take a virtual tour of our facilities
This course has an earlier application deadline. Please visit the application deadlines page for further information.
Please refer to the handbook for additional course overview information.
Why study
More than 60 years' experience underpins Curtin's internationally recognised and challenging, yet very rewarding physiotherapy courses.

These courses are taught by highly qualified staff with excellent clinical and research capabilities, in world-class facilities.

The school makes innovative use of web technology for staff and student communication and to integrate student feedback into continual course improvement.
What you'll learn
utilise knowledge of biophysical, behavioural and clinical science into the safe and ethical delivery of physiotherapy services in diverse and dynamic settings
critically interpret information to plan, implement and evaluate physiotherapy practice.
source, appraise, manage and use a wide range of information relevant to evidence-informed physiotherapy practice and effective decision-making
use effective and respectful strategies for communication with diverse stakeholders
use relevant technologies as part of contemporary physiotherapy practice
demonstrate ongoing commitment to professional development and contribution to the profession through building personal lifelong learning capacities
understand the local, national and global factors that inform the delivery of physiotherapy services within a global health care perspective
demonstrate effective cross-cultural capabilities as part of respectful interactions in physiotherapy practice
apply professional skills for working independent and collaboratively in physiotherapy practice and within interprofessional teams
Help is at hand
See our frequently asked questions or get in touch with us below.
---
Opening hours:

Mon to Fri: 8.30am – 4.30pm, except Tues: 9.30am – 4.30pm (AWST). Closed public holidays.
Which statement best describes you?