This internet browser is outdated and does not support all features of this site. Please switch or upgrade to a
different browser
to display this site properly.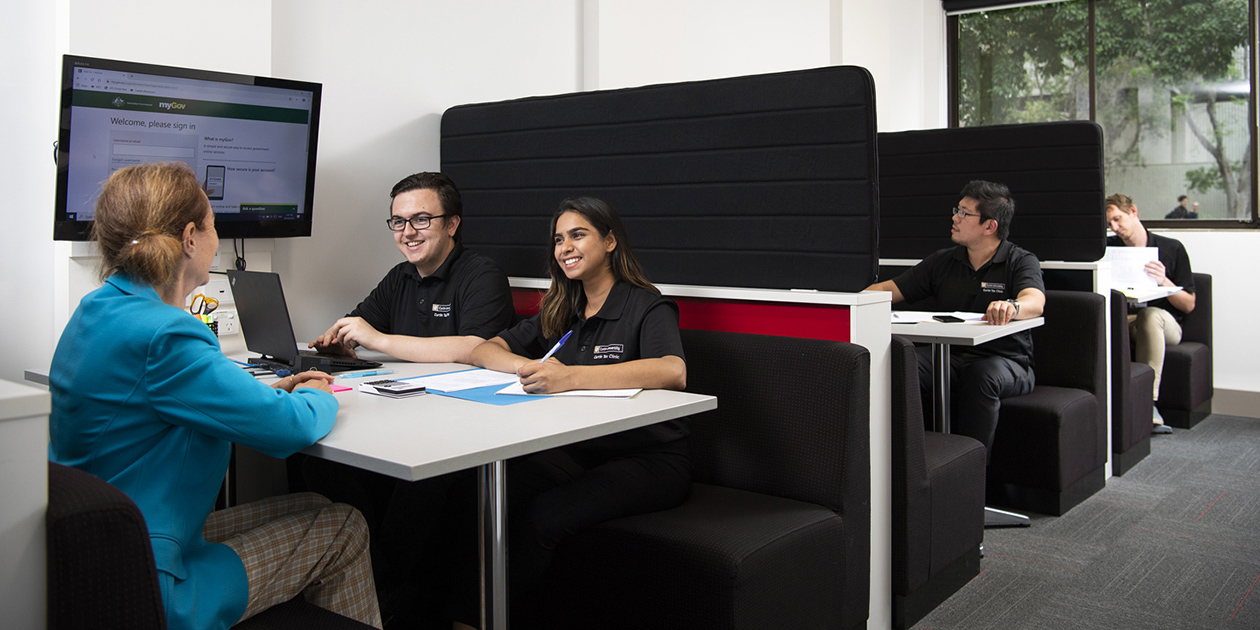 Taxation
Undergraduate major
Understand taxation laws in detail and graduate able to practice in Australia and overseas.
Outline
If COVID-19 restrictions apply, we may need to make changes to units and/or delivery modes.
Daniel Hinkley
I had the opportunity to travel on domestic and international study trips as part of my degree. I strongly believe these trips opened doors for me and furthered my career. The experiences gave me a competitive advantage in the market and a deeper understanding that went beyond Australia's tax system.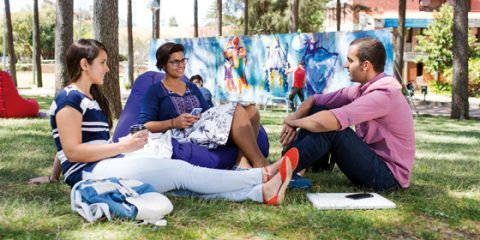 Top 1 %
Curtin is ranked in the top one per cent of universities worldwide.
Academic Ranking of World Universities 2022.
Get the Curtin edge
Access to leadership programs, specialist facilities and industry placements give you a competitive edge in the job market.
The Taxation major provides in-depth understanding of taxation laws and practice in Australia and overseas.
You'll specialise in areas such as income tax, goods and services tax, fringe benefits tax, international tax, tax administration, tax implications of tax structures and state taxes.
To enhance your studies, you can join the Curtin Tax Clinic as a volunteer or through an internship unit. You'll gain real-life experience dealing with a variety of client taxation matters and participate in outreach programs offered by clients, including site visits to prisons and remote communities.
You'll also get to participate in field trips and national and international study tours.
This major sits within the Bachelor of Commerce degree. To apply for this major, you will apply for the Bachelor of Commerce.
Please refer to the handbook for additional course overview information.
Recommended double majors:
This major can also be studied as part of the Bachelor of Law, Bachelor of Commerce double degree
Why study
There are a variety of rewarding job opportunities that exist within the taxation profession.
You can gain experience at the Curtin Tax Clinic, which aims to assist unrepresented taxpayers in meeting or complying with their taxation affairs. It is the first clinic of its kind in Australia, offering students, under the supervision of experienced tax practitioners, the opportunity to engage in case work directly relevant to their chosen career in taxation.
Taxation industry professionals have direct input into the course curriculum, ensuring you will graduate industry-ready.
You'll get to work on real assignments and case studies.
The Chamber of Commerce and Industry of Western Australia has partnered with Curtin to offer internships to students who have completed 200 credits or more of their commerce degree. These internships will give you credit towards your degree, increase your industry experience and put you in direct contact with leading professionals.
Student profile
View our student profile table to get an indication of the likely peer cohort for new students at Curtin University. This table provides data on students that commenced undergraduate study and passed the census date in the most relevant recent intake period for which data are available. It includes those admitted through all offer rounds and international students studying in Australia.
Professional recognition
This course is recognised by:
Tax Practitioners Board
Tax Institute
Association of Taxation and Management Accountants*
This course is accredited by:
CPA Australia*
Institute of Public Accountants (IPA)*
Graduates may be eligible for associate membership of CPA Australia and IPA. Graduates may also be eligible to enter into the program of the Chartered Accountants Australia and New Zealand.*
* When studied with Accounting.
Career information
Careers
International taxation specialist
Tax agent
Tax manager
Taxation accountant
Taxation lawyer
Taxation specialist
Treasurer
Industries
Accounting
Finance and investment
Government
Law
Resources and renewables
What you'll learn
Apply taxation knowledge to identify legislative and case law principles of taxation as they relate to individual and business taxpayers and critically analyse taxation problems and think logically, rationally and creatively to generate solutions that consider the global taxation environment.
Communicate professionally, and in ways that are responsible and appropriate for local, national and international taxation contexts.
Use relevant technologies and industry information to analyse taxation problems in ways that demonstrate critical thinking and responsible judgement.
Demonstrate ethical, respectful and responsible taxation practices with an understanding of cultural diversity and how this informs these taxation practices.
Demonstrate industry readiness through the development of sound practical business solutions by understanding the legal and regulatory environment and critical reflection of individual capabilities and the future of work.
Advanced standing
At Curtin, we understand that everyone's study journey has been different.
You may have already studied some of the units (subjects) listed in your Curtin course, or you may have work experience that matches the degree requirements.
If this applies to you, you can apply for credit for recognised learning (CRL), which means your previous study is recognised and matched against a similar unit in your intended Curtin course.
A successful CRL application exempts you from having to complete certain units within your course and means you could finish your degree in a shorter amount of time.
CRL is also known as recognition of prior learning, advanced standing and credit transfer.
Use the CRL search to find out how much CRL you qualify for, or contact us at:
Webform: Submit here
Curtin Connect: 1300 222 888
How to apply
Please review information on how to apply for the campus of your choice
Apply now
Help is at hand
See our frequently asked questions or get in touch with us below.
---
Opening hours:

Mon to Fri: 8.30am – 4.30pm, except Tues: 9.30am – 4.30pm (AWST). Closed public holidays.
Which statement best describes you?