This internet browser is outdated and does not support all features of this site. Please switch or upgrade to a
different browser
to display this site properly.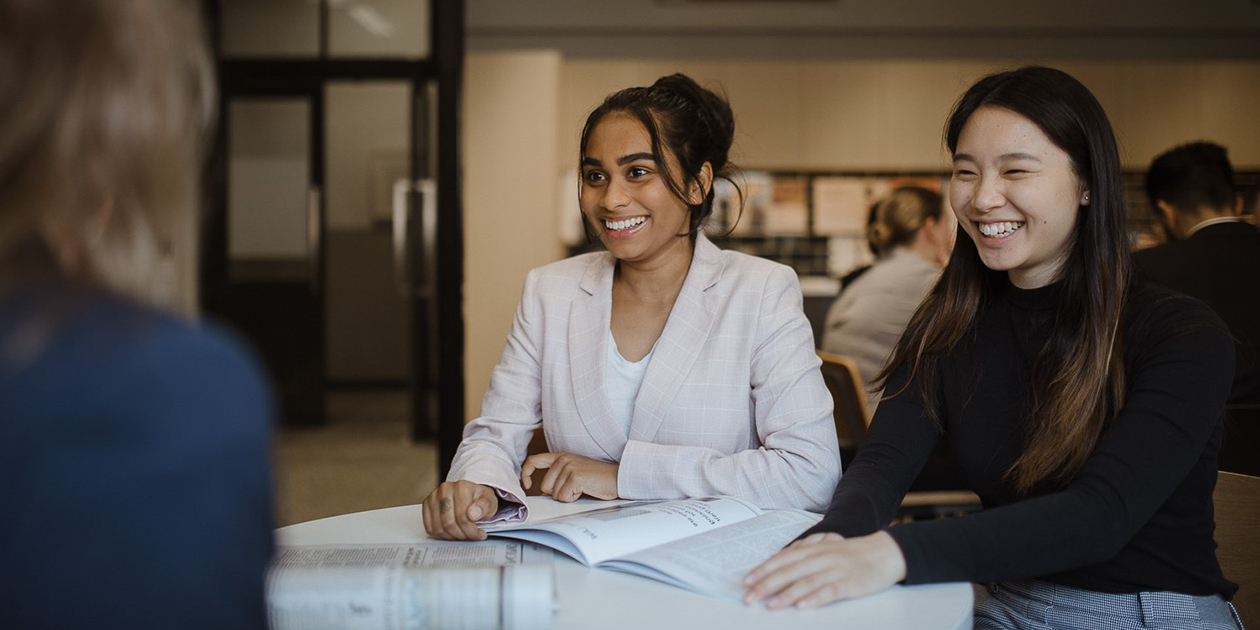 Business Law
Undergraduate major
Learn to identify and manage legal risk in business contracts, consumer law and taxation.
Select your preferred degree
This course belongs to multiple degrees. Select the single degree or double degree below to see the application deadlines.
Outline
If COVID-19 restrictions apply, we may need to make changes to units and/or delivery modes.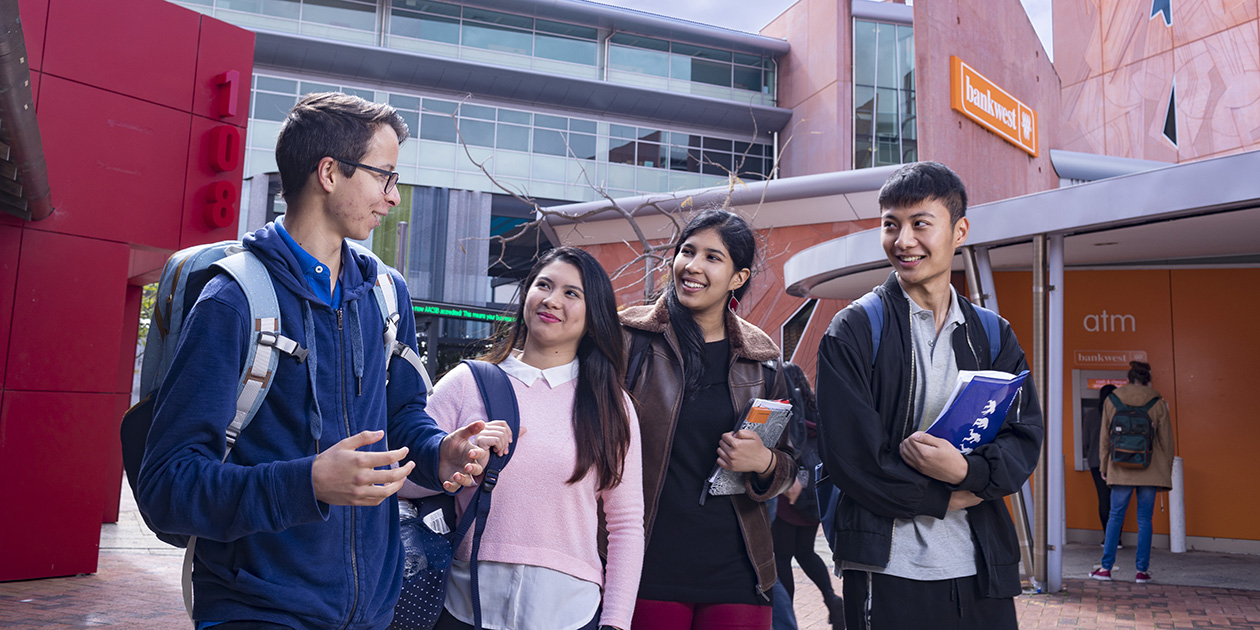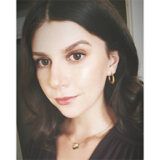 Ashleigh Fotios
I took part in an internship placement as a law clerk, assisting solicitors with day-to-day management of their cases. This was an eye-opening experience for me, as I got to see first-hand what it takes to be a successful legal professional. It greatly improved my self-confidence and my wonderfully supportive team empowered me to contribute my ideas.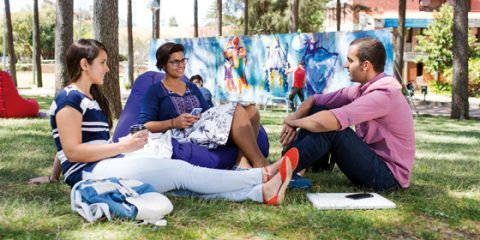 Broad career options
Broaden your prospects by learning about public relations law, international business law, safety and environmental health law, and practical employment law.
Top 1 %
Curtin is ranked in the top one per cent of universities worldwide.
Academic Ranking of World Universities 2022.
Get the Curtin edge
Access to leadership programs, specialist facilities and industry placements give you a competitive edge in the job market.
Businesses work with laws every day in entering contracts, acquiring business assets, leasing premises and hiring staff. Knowledge of business law is critical to complying with legal requirements and identifying and managing legal risk.
In this major, you'll gain a sound knowledge of the laws that govern businesses and commercial transactions. You'll learn how the law is created, changed and applied to business and government, and appreciate ethical issues in business situations.
In particular, you'll discover how the law impacts businesses, identify and manage appropriate legal risks that arise in businesses and learn how to meet relevant legal requirements.
You'll also develop significant knowledge about business law, contracts, torts, real property, company law, employment law, labour law, consumer and competition law, business intellectual property and taxation.
You can follow your interests by choosing to study units in public relations law, international business law, safety and environmental health law, and practical employment law. As a result, this major opens up a wide variety of career prospects for you, ranging from governance officer, contract and risk compliance manager to a director or company secretary.
While this major does not qualify you to practise as a lawyer, it does meet the increasing demand for graduates who have the legal knowledge and practical skills to work in corporate business or government and it may be a useful stepping-stone to further law studies, such as Curtin's Bachelor of Laws.
This major sits within the Bachelor of Commerce degree. To apply for this major, you will apply for the Bachelor of Commerce.
Please refer to the handbook for additional course overview information.
Recommended double majors:
Why study
With economic structures rapidly becoming globalised, knowledge of legal implications in corporate governance, and the wider aspects of business law and ethical practices, will give you relevant knowledge when entering the workforce.
Due to Australia's economic expansion, there is a strong demand for trained professionals in the corporate administrative field.
Knowledge in areas of business law can give you a competitive edge in a rapidly changing marketplace.
The course content is industry-focused, allowing you to apply your knowledge to case studies and practical scenarios.
The Chamber of Commerce and Industry of Western Australia has partnered with Curtin to offer internships to students who have completed 200 credits or more of their commerce degree. These internships will give you credit towards your degree, increase your industry experience and put you in direct contact with leading professionals.
Student profile
View our student profile table to get an indication of the likely peer cohort for new students at Curtin University. This table provides data on students that commenced undergraduate study and passed the census date in the most relevant recent intake period for which data are available. It includes those admitted through all offer rounds and international students studying in Australia.
Career information
Careers
Administrator
Company secretary
Compliance officer
Contract manager
Law clerk
Legal administrator
Settlement agent
Industries
Accounting
Banking and finance
Government
Human resources
Law
Media and marketing
Property
Resources
What you'll learn
Discipline knowledge and professional capabilities.
Culturally capable and respectful of Indigenous peoples and knowledges. Graduates will have an applied understanding of Nyungar katajininy warniny, and other First Peoples' ways of being, knowing and doing.
Innovative, creative and entrepreneurial. Graduates will be able to apply their discipline knowledge with intellectual inquiry, be creative leaders in problem solving and transcend traditional ideas.
Globally engaged and responsive. Graduates will engage with global perspectives and understand how to apply and adapt their knowledge to a changing environment.
Effective communicators with a digital mindset. Graduates will be able to effectively communicate, and confidently use and adapt technology to meet the needs of life, learning and work.
Industry connected and career capable. Graduates will be able to create and sustain meaningful work to meet the needs of industry, government and community through engagement and networking.
Help is at hand
See our frequently asked questions or get in touch with us below.
---
Opening hours:

Mon to Fri: 8.30am – 4.30pm, except Tues: 9.30am – 4.30pm (AWST). Closed public holidays.
Which statement best describes you?