Climate leader helps organisations grow their global impact
26/06/2023 By Carmelle Wilkinson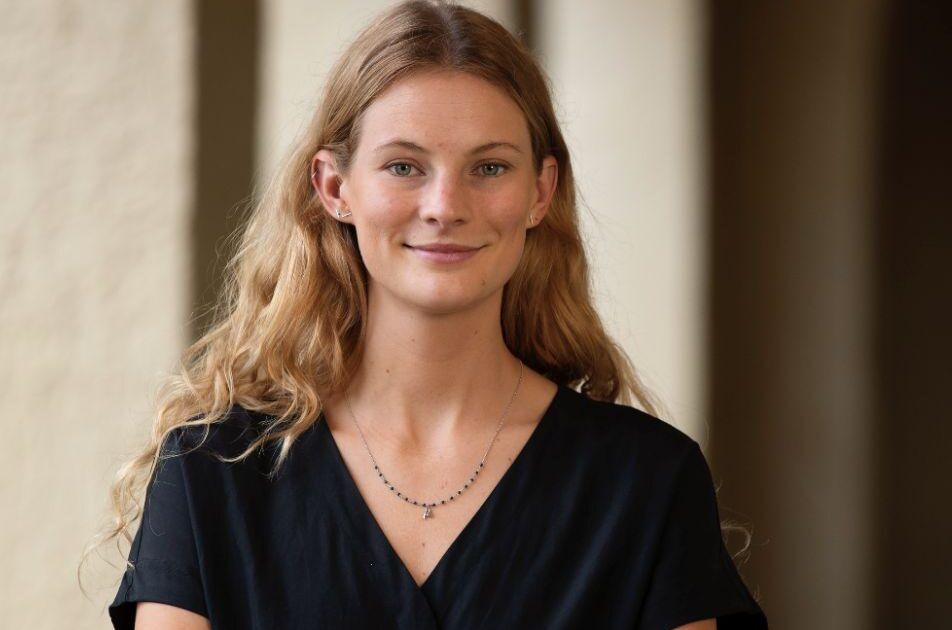 Social innovator and Moja founder Elissa Glorie.
Nothing makes social innovator and business founder Elissa Glorie happier than finding creative and impactful solutions to our climate crisis.
"Ideas that push the boundaries of the norm and bring people together are my jam,'' she said.
Born in Perth, the 28-year-old Commerce graduate is now a Climate Tech Investor and Impact Strategy Consultant in the Netherlands, collaborating with organisations to help grow their global impact with thoughtful strategies.
"It is honestly the biggest privilege to work in a space where everyone is tackling our most urgent and complex challenge,'' she said.
"While it's tough and anxiety inducing at times, it's also super inspiring. I love coming into contact with innovators in climate tech who are tackling issues like ocean health, palm oil, carbon capture and bio-based chemicals."
Growing up in the coastal town of Jurien Bay, Elissa would spend her days swimming in the ocean and exploring the many nature trails, a far cry from the tulip fields and windmills of Amsterdam which she now calls home.
Six years ago, Elissa visited a friend in Rotterdam, Netherlands and was left bewildered by the country's innovation ecosystem.
"At the time I was working in Perth as a strategy consultant in sustainability and social impact projects, and while I enjoyed it, the plateau of the mining boom definitely had an effect on my work, and I felt compelled to learn more and be a part of something bigger,'' she said.
Elissa is also the founder of Moja, an ethical underwear brand, which was inspired following a trip to Tanzania.
With social impact in their DNA, the company sells sustainable underwear throughout Europe, and has a system in Tanzania that trains local women in sewing and entrepreneurship.
"We produce underwear ethically in Portugal and for every pair we sell, we ensure one pair of underwear, or a reusable sanitary pad is made locally in Tanzania and distributed by our local team alongside health education,'' Elissa said.
"Missing school because of period poverty is a problem understood on a global scale and it is ultimately missed education and a missed opportunity for the community. Period poverty shouldn't be a barrier to attending school."
Thanks for your time Elissa. At just 28 years of age, you've achieved so much and yet still have so much more you'd like to conquer. What inspired you to pursue this career path?
There are things that churn us up inside, and for me, the environment has always been something I love deeply.
I have this feeling like my insides are on fire when I hear about climate change and other human effects on our environment.
Through both the businesses I've founded and led, right through to working as a Climate Tech investor, I have always felt connected to myself and motivated to accelerate change.
It comes from a religious context but has always stuck with me, the idea of "stewardship for creation" and that we all have this inherent responsibility to care for the people and environment around us.
Every day, I just want the feeling of having done everything I could in that day and working in climate gives me the feeling that I am at least making a small mark on something enormous.
Do you feel governments around the world are more accepting to what's happening to our planet? What do you feel has caused this paradigm shift?
When I graduated in 2015 it felt like only a few people were working in this space and since then there's been a big shift and sustainability is top and centre of many careers, companies and board room conversations.
I think the whole world is slowly shifting awareness to what has been done to our atmosphere and planet.
Particularly in Europe there is much more awareness and because of that, more in funding and supporting Climate Tech innovation and other programs. But this action is also coming much later than we need.
The conversation is picking up globally and I hope that translates to regulation, policy and programs now.
What motivates you every day to fight our climates greatest threat?
It is the biggest privilege to work on our planet's biggest fight.
It's tough and anxiety inducing at times, but it's also super inspiring.
I love coming into contact with innovations in climate tech who are tackling some issues like ocean health, palm oil, carbon capture, bio-based chemicals and more.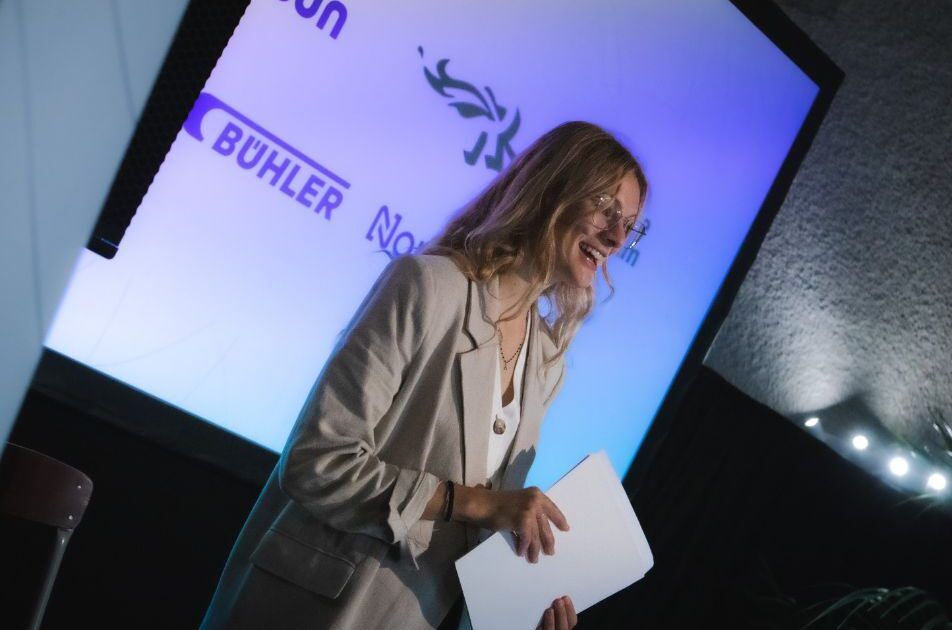 Elissa enjoys finding creative and impactful solutions to our climate crisis.
Curtin recently launched a new undergraduate program called Planet Positive which will equip students with the knowledge and skills to be better prepared and qualified to tackle urgent environmental issues. What role do you see universities in making the environment everyone's responsibility?
There are a few drivers of change in our societies and education institutions are definitely a big one.
I believe they can help students ask the right questions and empower them to explore solutions to our biggest challenges – for which climate is definitely one.
It's really exciting to hear of this new program and I hope it translates into more action across all industries.
Do you believe every field of learning has the capacity to solve the climate crisis?
Oh 100%.
Climate change is the biggest threat to human rights.
It's also a political issue.
It was originally seen as an environmental issue but now we see how it can affect every part of our lives.
I also argue that climate change is inherently a psychological issue too.
To this day, I don't think I've encountered a job, product or organisation that doesn't have a role to play and something to consider.
What is your greatest fear for our planet?
New research from the World Meteorological Organisation show in a 95th percentile that we're heading into a 1.5C warmed world.
It's highly unlikely that we stick to 1.5 and more so to 0.
My fear is that we maintain current projections and surpass 2C and even 3C warming.
It's something we can't turn back from and will change our environment, our health and our lives.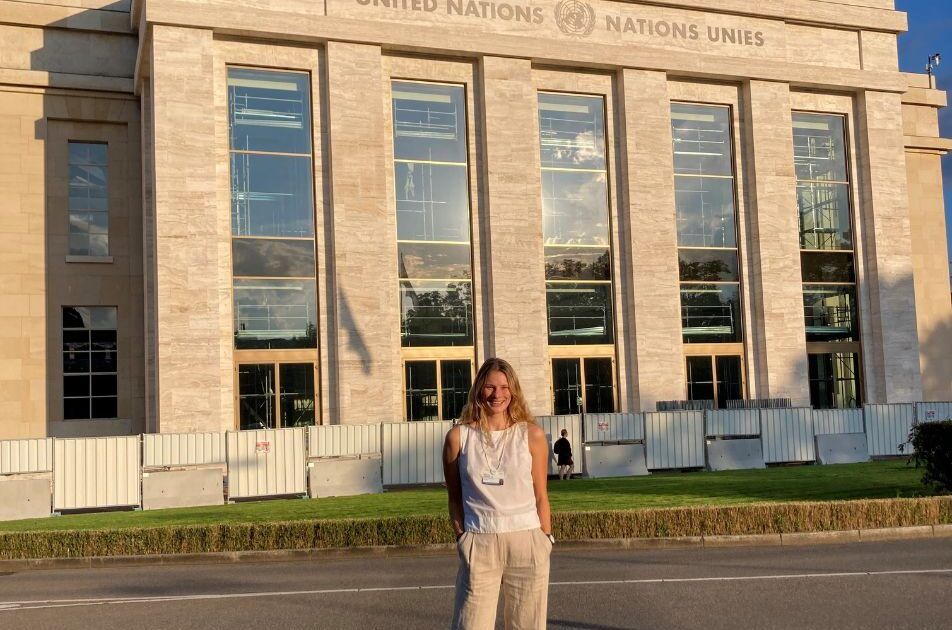 Elissa outside the United Nations in Geneva.
How can we make the world a better place with our daily consumer choices?
We all love to say we care about sustainability until we walk into a supermarket or open a shopping tab on our laptop.
We can absolutely make better choices and many of us know what those are.
But, the reality is, we lack the integrity to align our decisions with our values.
If we want to make better choices, we need to keep our values close to us and consider every behaviour we make.
I have seen myself and peers as the first generation to start acting for the climate in the workplace, but there is so much more than needs to be achieved.
I think while my generation has made the start, there's opportunity for the next generations to carry this even further.
It's already super exciting to see young people, even in school, start to fight for their future.
It gives me a lot of optimism and more drive to continue my path.
___
Discover more about Planet Positive