Life and Times of John Curtin
The archive focuses on the life and times of John Curtin, wartime prime minister of Australia (1941-45). An online archive provides access to the collection and other material. Learn more about John Curtin on our website.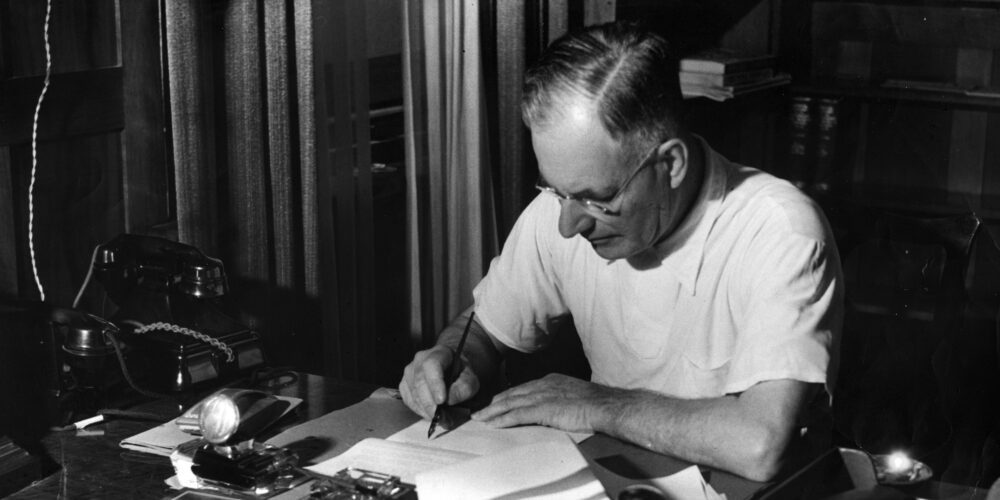 50 objects for 50 years
A celebration of Curtin's 50th anniversary through a collection of fifty significant items from the Library's special collections.