Employer services
Recruit Curtin offers a range of industry engagement services including end-to-end recruitment, on-campus visits, career fairs and partnership opportunities.
To keep up to date with employer engagement initiatives at Curtin University, you can register as an employer on Curtin's UniHub platform.
By working with us, you can access students and graduates who are equipped with professional skills, industry-focused knowledge, and relevant experience.
Charlene O'Ellison, Campus Recruitment Senior Consultant
The Recruit Curtin team have always provided great insight and assistance to the EY Campus Recruitment team on student career trends and we have enjoyed organising joint initiatives throughout the years to promote our student program opportunities to them. I would highly recommend working with them to achieve your campus recruitment strategy.
Kania Putri, Marketing & BusDev Manager at ArtBound Initiative
We cannot speak highly enough of our experience working with the Recruit Curtin team. Their unwavering support and collaborative approach have greatly contributed to the success and promotion of our internship opportunities. Every participant we've had the pleasure of working with from Curtin has proven to be a high-achiever and a true go-getter. In fact, we've been fortunate to have had two ambassadors from Curtin who were both absolute sweethearts and were always enthusiastic to be sharing their internship experiences with their classmates. Looking ahead, we eagerly look forward to continuing our partnership with Curtin for the years to come.
Nada Dixon, IMDEX Talent Acquisition Manager
IMDEX partners annually with Curtin University, a great supporter of our Kickstart a Career @ IMDEX Program. The quality of Internship students representing Curtin is always outstanding, bringing fresh and innovative thinking to our global business. The Curtin team consistently takes the time to understand IMDEX's business goals and requirements and exceeds our expectations year-on-year by sourcing talented and energetic students, with diversity front of mind! We look forward to continuing our partnership for the 22/23 annual summer Internship program.
Meet our students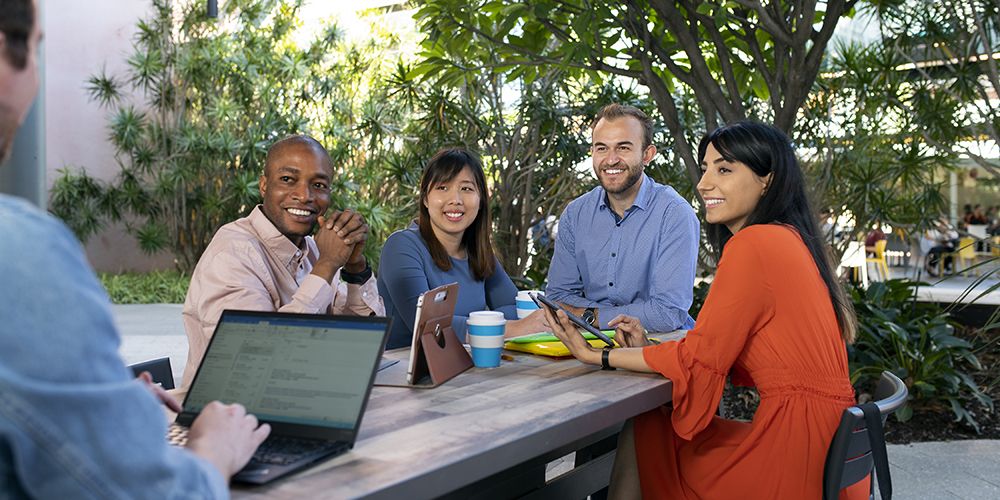 Taking part in on campus events provides an excellent opportunity to build awareness of your organisation and opportunities, and form connections with Curtin students. The various opportunities you can get involved with include careers fairs, information sessions, presentations, career development workshops, and more.
Promotional opportunities
We provide a diverse range of engagement solutions to support your presence at Curtin. The following approaches can be customised to enable targeted and personal interactions.
Go beyond
Throughout the year, Recruit Curtin offers employers opportunities to participate in a variety of initiatives.
Want to know more?
For a comprehensive list of our services, please view our brochures.