Employer services
The Recruit Curtin team provides opportunities for Curtin students and graduates to engage with industry and secure employment across all disciplines. We offer a range of industry engagement services including end-to-end recruitment, on-campus visits, career fairs and targeted promotions.
To keep up to date with employer engagement initiatives at Curtin University, you can register as an employer on Curtin's UniHub platform.
Engage our talent
Curtin is recognised as a global education provider with over 60,000 current students and a broad alumni network. By working with us, you can access talent that is equipped with leadership skills and industry-focused knowledge and experience to help your organisation succeed.
Charlene O'Ellison, Campus Recruitment Senior Consultant
The Recruit Curtin team have always provided great insight and assistance to the EY Campus Recruitment team on student career trends and we have enjoyed organising joint initiatives throughout the years to promote our student program opportunities to them. I would highly recommend working with them to achieve your campus recruitment strategy.
Brett Marris, Westrac Talent Acquisition Supervisor
It was a fantastic experience working with the Recruit Curtin Team during their Jobs and Employability Week. I had the privilege of speaking to Curtin students around recruitment insights and best practices around graduate applications and securing your first role out of university. As a Curtin graduate myself, I wanted to share my own real life experience, as well as give the students some tips and tricks about making their job applications and overall online presence stand out from the rest. Thanks to the Recruit Curtin Team once again for making this all happen and offering this type of service to the students and future graduates.
Nada Dixon, IMDEX Talent Acquisition Manager
IMDEX partners annually with Curtin University, a great supporter of our Kickstart a Career @ IMDEX Program. The quality of Internship students representing Curtin is always outstanding, bringing fresh and innovative thinking to our global business. Curtin students are embedded in our teams for 12-week summer programs working collaboratively, and often independently, on projects aligned with the student's business stream, providing students with skills to set themselves up for future career success. The Curtin team consistently takes the time to understand IMDEX's business goals and requirements and exceeds our expectations year-on-year by sourcing talented and energetic students, with diversity front of mind! We look forward to continuing our partnership for the 22/23 annual summer Internship program.
Meet our students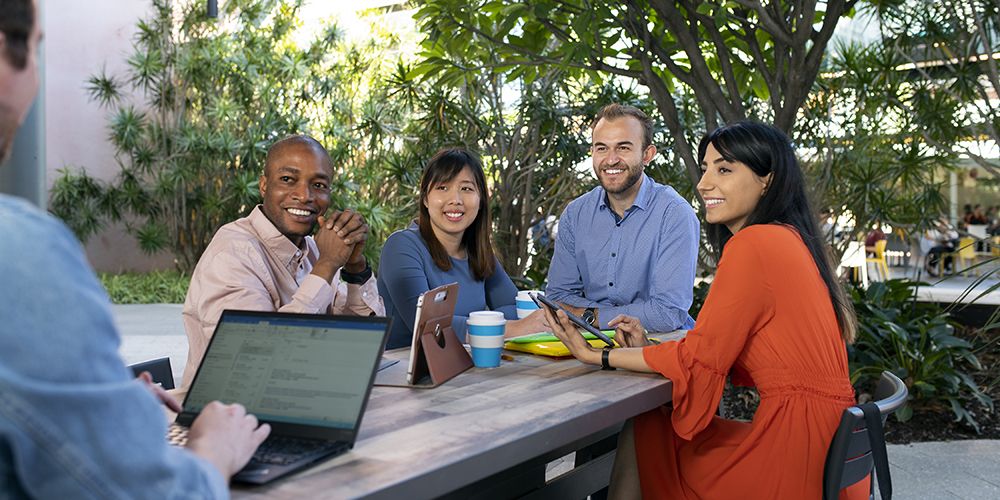 Getting involved in events provides an excellent opportunity to share your business culture and form genuine connections with Curtin students. The various events we can assist you with include careers fairs, presentations, career development workshops, 'Hackathons' and more.
Promotional opportunities
We provide a diverse range of engagement solutions to support your presence at Curtin. The following approaches can be customised to enable targeted and personal interactions.
Go beyond
Throughout the year, Curtin Student Success offers employers opportunities to participate in a variety of initiatives, specialist events and supplementary services that can be of great benefit to you and your organisation.
Want to know more?
For a comprehensive list of our services, please view our brochures.