Thesis Fest: helping HDR students work towards final submission with confidence and success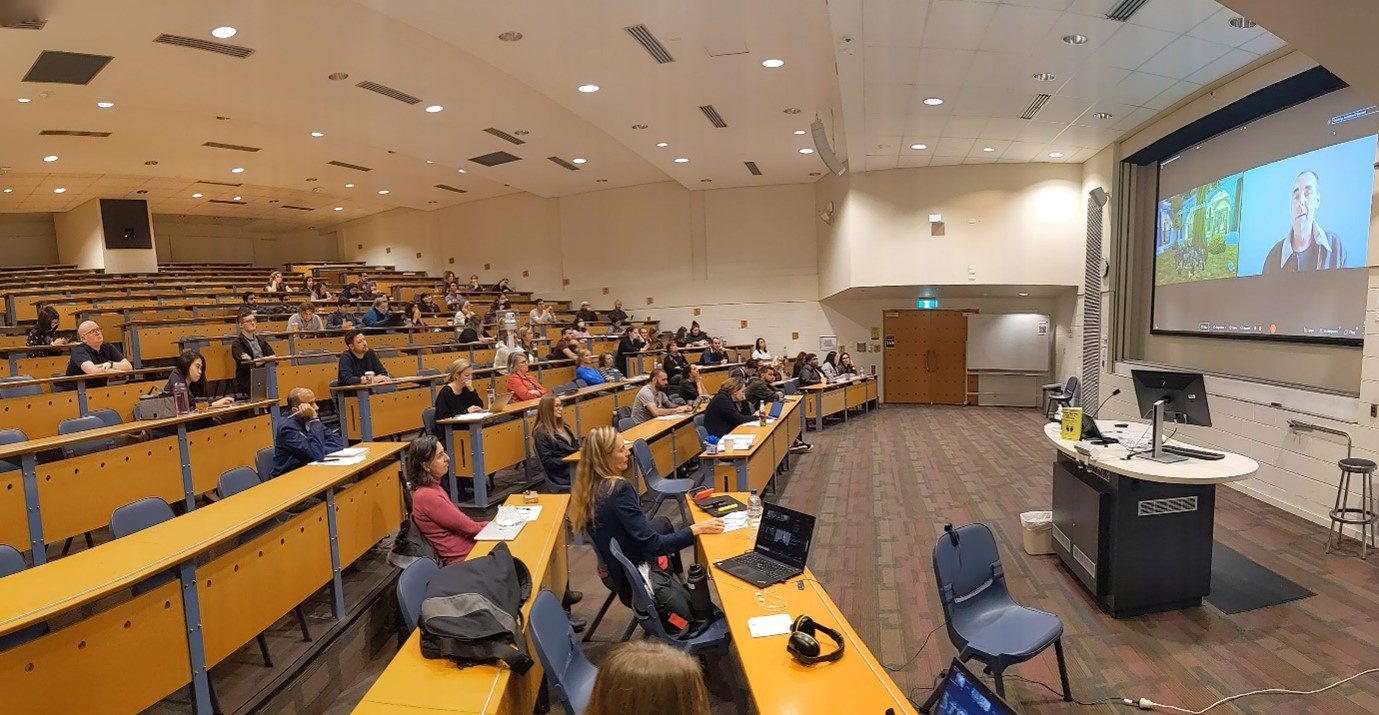 On the 21 and 22 June 2022, Curtin University Library was delighted to offer our Higher Degree by Research (HDR) students the opportunity to attend Thesis Fest again this year. Thesis Fest is a two-day event held at the Curtin Perth campus that is sponsored by the Curtin Graduate Research School and Curtin University Library. The aim of Thesis Fest is to provide HDR students with strategies and ideas to support them with the progress of their research and their wellbeing. The program was designed to help students connect with each other, re-engage with their research and motivate them to work towards final submission with confidence and success.
This year students heard from:
Jonathan O'Donnell, the 'Research Whisperer', who spoke about building effective research networks and communities.
Associate Professor Narelle Lemon, the 'Wellbeing Whisperer', who taught us about wellbeing and self-care during your thesis.
Professor Amanda Salis from the National Health and Medical Research Council, who presented two separate sessions on how to make your writing flow like water and how to deliver your research in three minutes.
Student Assist Officer, Dr Andrew Cameron, who talked about getting the best from your supervisor relationship.
Professor Julia Richardson, Head of School, Management and Marketing, who nobly took us on the hero's journey that is undertaking and completing a PhD.
Panel sessions with Professors at Curtin University and recent HDR graduates who made it to completion.
We had a wonderful turnout across both days – in-person places filled up quickly and we were also joined by students online. We were thrilled by the cultural diversity of attendees ranging from Turkey, Columbia, India, the United Kingdom, Solomon Islands, Indonesia, Argentina, Russia, Korea, Puerto Rico, Mexico, the Philippines, Malaysia, Singapore, Vietnam, Denmark, Norway and China.
All participants were invited to submit a networking poster for inclusion on our poster wall at the event. This enabled students to connect with each other to establish and expand their networks. The posters were also made available after the event to allow students to continue to connect with each other and get the most out of the networking opportunity.
There was a fantastic buzz in the room with new research collaborations and friendships being made. The excitement in the air was kept alive with regular door prizes being drawn for 'The Thesis Whisperer' Dr Inger Mewburn's book How to Tame your PhD.
Feedback indicated that HDR students found this event beneficial, that it helped them feel less isolated and added a sense of community along their PhD journey. They also found it valuable meeting with professional staff and learning about support services available to them along their journey:
"The academic networking has given me insight that the PhD is not that lonely journey I thought it was."
"I have learnt that feeling a bit lost is OK. It is time to reassess and re-plan. I am encouraged by what I have experienced in these two days."
"I honestly loved all the presentations and found them useful. I think you conveyed an excellent range of topics from pastoral/wellbeing issues through to practical and administrative issues. Dynamic and approachable presenters across the board. It was clear how much energy and passion you all put into making this a great event. It was also great to meet all the HDR related staff. Thank you!"
Thesis Fest is one of the many ways that the Library supports HDR students, and we're pleased to have provided an opportunity for students to learn, connect and regain confidence in their research project.
Written By:
Jaya Ralph & Kitty Delaney, Faculty Librarians
Curtin University Library
Enjoy reading Library news? Sign up to our newsletter.