Preparing Reading Lists for 2022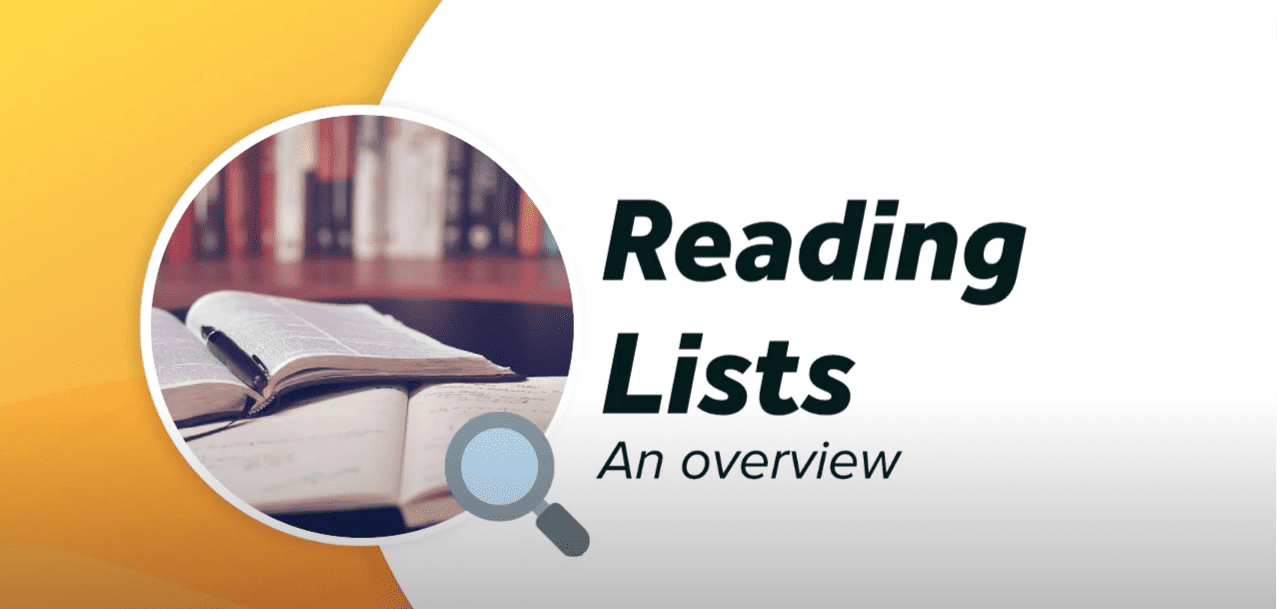 In accordance with University policies, staff are requested to note the following:
A Library Reading List is required to be associated with all Blackboard instances – ensure Reading Lists are provided to international campuses where applicable;
All copying under the University's statutory licence will be record in the Reading List system;
Existing Library resources should be prioritised for use;
Only resources that are essential for successful completion of the unit should be tagged as "Essential" – ensure essential resources are avaibale for purchase by the Library in electronic format before selecting the resource,;
Requests for new book purchases and statutory licence copying should be made by Friday the 12th of February 2022.
New Reading Lists can be created or existing Reading Lists rolled over using the support resources outlined below.
Update on Reading Lists due to Library relocation
Please note that Library Building 105 is now closed for 2022 with the majority of the Library's physical collections remaining inside the building. Physical items can be retrieved from the Library using Library's Click and Collect service.
Statutory Licence copying can still be requested through the Reading List software and the "Move to High Demand" service will continue. High demand items will be available from Library Central in Building 103/106A. However, to assist students, consider prioritising resources that are electronically available.
Add more electronically available web-based resources by using the "CiteIt" option. Learn more by watching this video.
Need support?
Reading List support and training
If you have questions or wish to arrange training, please contact the Reading List Team by emailing readinglists@curtin.edu.au
Guided tours and videos
Click on the "Help" Question Mark in the right top hand pane of the Reading List software. Here you can access the "Video Guides' and "Guided Tours" which will guide you through the steps of Reading List creation.
Curtin Reading List Tutorial
For more help with Reading Lists, see our tutorial.
Copyright
For help with copyright issues, such as how to comply with the University copyright licences, visit Copyright at Curtin.