Meet Molly, our new Program Coordinator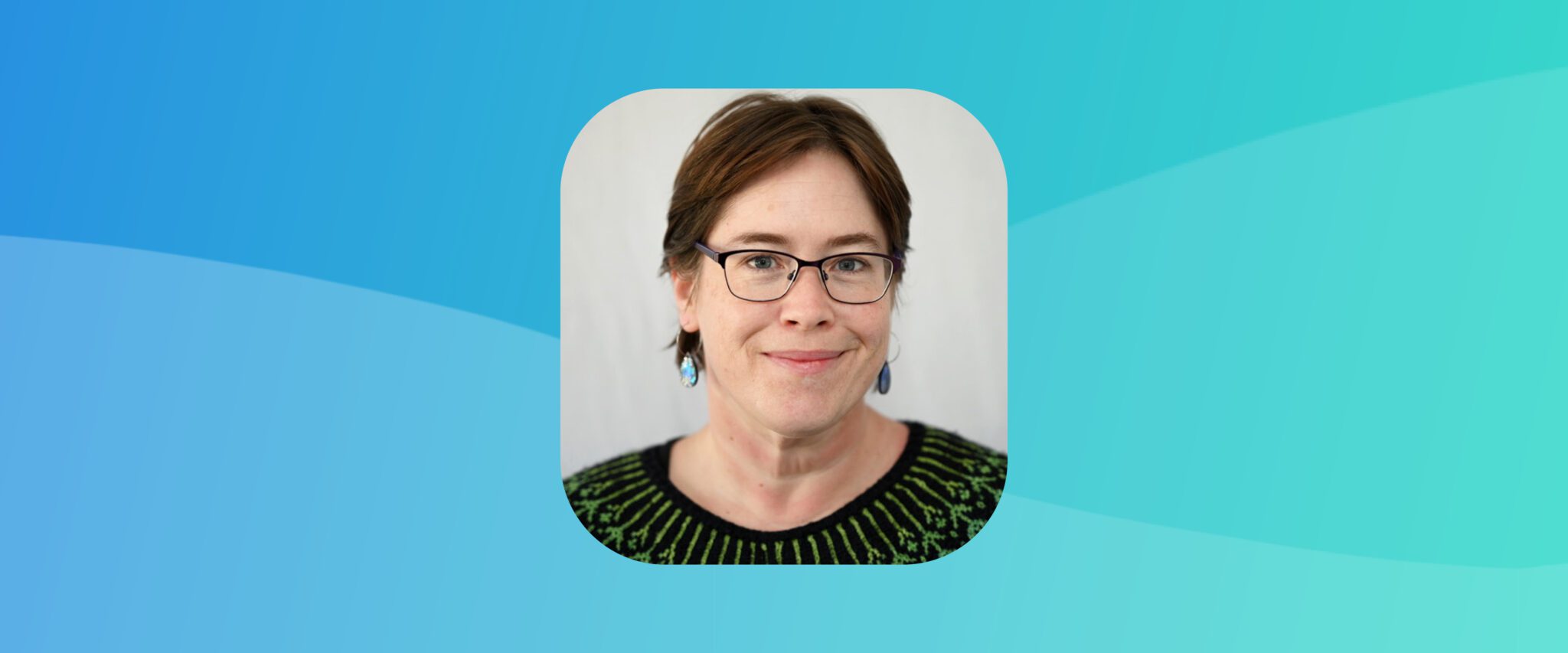 Molly Tebo recently joined the Library as a Program Coordinator in our Research Services team. We spoke to her to learn more about her work experience and new role.
Welcome to the Library! Can you tell us about your previous roles and work experience?
I've had quite a diverse career. My first degree was in science. I majored in biology and computer science and did honours in molecular biology. After my studies I spent a few years working in a lab studying mutations in people with genetic heart disease, but it wasn't a great fit for me. I tried some other things and ended up working as a trainer for a few organisations and moved to WA.
Eventually I decided to complete a Master of Information Management here at Curtin University. I worked as a casual Library Officer at Curtin while I was studying. Afterwards I was accepted into the graduate program at the State Library of WA and stayed on as their eLearning Librarian. While in that role I got to set up several learning management systems, work on some large heritage datasets and learn a great deal about the history of WA. That last part was surprisingly relevant during the pandemic.
Describe your current role. What projects are you working on?
Currently, much of my work is for the launch of the Research Data Champions (RDC) program, such as sending out invitations to participants and reminding others to complete a self-assessment task. I'm researching some topics to prepare for the launch and to make sure my facilitation skills are honed.
Other work I'm doing includes working on porting a data storage finder tool. It was created by Cornell University in the United States who have shared their code. There's a lot to learn to try and set it up on our systems and modify it to include our storage options. In addition, I'm undertaking some training to update my research data management knowledge.
How does your previous work experience inform your work here at the Library?
My experience is particularly helpful for the RDC program. I've worked as a researcher and more recently worked with the cleaning, publication and analysis of data so I have some first-hand understanding of the challenges and opportunities in this space. My work as a trainer will be helpful for running the RDC meetings which I have set up as facilitated conversations between the participants.
How does your work help Curtin students and staff?
My team works hard to support staff and students and to help educate them about best practice in research skills and data management. It's rewarding to work with such smart and passionate people (and some fellow nerds). The team helps HDR students with a lot of their information, data and skills development needs. They also provide training, reference and copyright support to staff. I've seen a lot of collaboration with other Library teams, Curtin staff and from other universities.
Anything you'd like to add?
I enjoy learning new things and being challenged, which has been helpful with my new role. There are a lot of systems and processes to understand and being a self-directed learner has been beneficial.
I am really enjoying the level of autonomy I have been given. Getting to talk to researchers as part of my job is wonderful. I have a real sense that I'm part of something larger and I'm very excited about the work that is being done by Curtin staff.
Enjoy reading Library news? Sign up to our newsletter.