DAIP 2022-2030
Our DAIP 2022-2030 encourages us to provide an accessible and inclusive experience to our diverse community of staff, students and visitors.
The DAIP will be made available in alternative formats including electronic or hard copy.
Community snapshot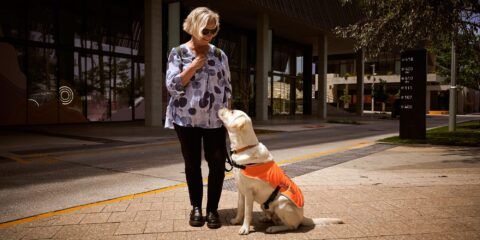 4.4 million people
Disability affects approximately 4.4 million people across Australia, but people with disability continue to be underrepresented in higher education.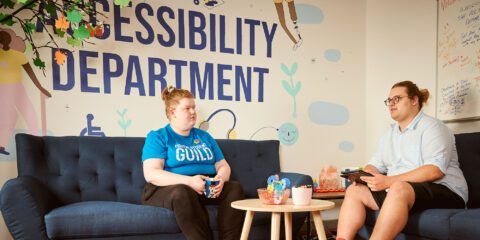 3,000 students
In 2022, more than 3,000 Curtin students self-identified as having a disability, representing over 5% of our student cohort and exceeding our target of 2,450.
Comparatively, students with disability represent 7.7% of all domestic undergrad students in Australia, based on 2019 data.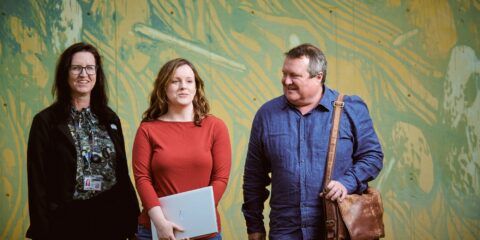 2.28% staff representation
Of Curtin's staff cohort, 2.28% self-identify as having a disability as at August 2022. This sits just below our target of 2.5%.
We are aiming to reach 5% staff with a disability by 2025.
DAIP 2017-2021 review
Curtin completed a review of our previous DAIP 2017-2021 in 2022. Feedback was collected from our staff, students and community through an online survey, which was advertised extensively and elicited 469 responses (255 staff, 189 students and 25 visitors). Workshops were also held for representatives from each area of the University responsible for delivering DAIP outcomes.
Key themes arising from consultations were:
Commitment and accountability
Capability
Consultation and co-design
Campus access
Communication
Community
Career outcomes
Highlights & achievements
Acknowledgement
Curtin University appreciates the feedback received from students, staff and community during the review of our DAIP 2017-2021. This feedback has been central to recognising our achievements and informing the future direction of our DAIP. We extend our thanks to all who attended workshops, provided survey responses and participated in developing the new DAIP 2022-3030.
Curtin also acknowledges the work undertaken by E-QUAL Disability Consultants in supporting the DAIP 2017-2021 review and facilitation the development of our new plan.
Legislative and strategic context
Our DAIP helps us to achieve an innovative, inclusive and welcoming university environment, and ensures we meet international, Australian and Western Australian requirements for accessibility.
This includes meeting the intent of the United Nations Convention on the Rights of Persons with Disabilities (UNCRPD), supporting our commitment to the United Nations Sustainable Development Goals, and aligning with policies like the Western Australian Disability Services Act 1993, the Australian National Disability Strategy, and Western Australia's State Disability Strategy pillars of change.