Reconciliation at Curtin
At Curtin, we have a long history of being at the forefront of reconciliation in higher education.
Significant milestones in our journey include the opening of the Centre for Aboriginal Studies in 1994, our public Statement of Reconciliation and Commitment in 1998 and in 2008, becoming the first teaching and research institution to have an endorsed Reconciliation Action Plan (RAP).
Over time, we have learned to listen more deeply to First Peoples through the United Nations Declaration on the Rights of Indigenous Peoples (UNDRIP), Universities Australia Indigenous strategies and our RAPs.
We are committed to embedding voices and perspectives of First Nations peoples at the forefront of our decision making through our Curtin 2030 Strategic Plan. Guided by the Universities Australia Indigenous Strategy 2022-25, we are now focusing on developing a University-wide approach to reconciliation.
Our past Reconciliation Action Plans
Reconciliation highlights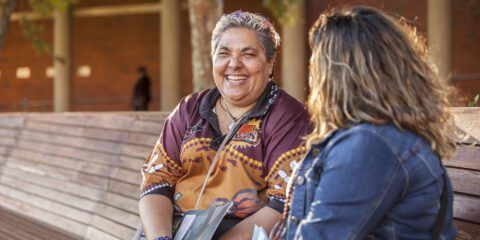 Moorditj Yorga Scholarship Program
Curtin's Moorditj Yorga Scholarship Program is helping Aboriginal and Torres Strait Islander women gain a university education at Curtin.
The scholarship's name, which means 'strong woman' in the Nyungar language of the Perth, Peel and South West regions of Western Australia, was created to support the pivotal mothers, sisters, aunts, teachers, colleagues and friends in our communities.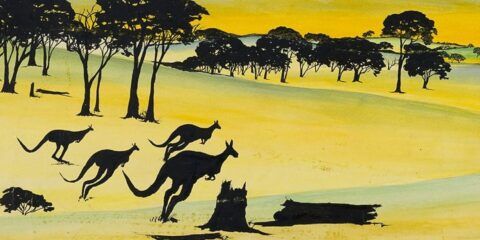 Carrolup Centre for Truth-telling
Curtin is the custodian of the Herbert Mayer Collection of Carrolup Artworks, an exquisite collection of artworks by young children of the Stolen Generations hand-drawn at the Carrolup Native Settlement near Katanning, Western Australia.
Curtin worked closely with Aboriginal elders to establish the centre as a public place of truth-telling, healing and reconciliation.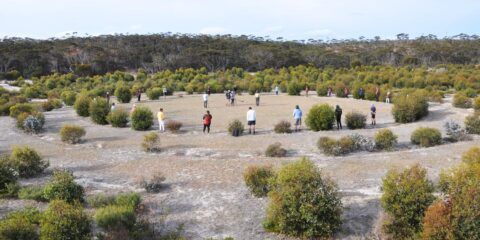 Cultural capability learning experiences
Our Nowanup Bush Campus is helping to develop an in-depth awareness and understanding of Aboriginal and Torres Strait Islander knowledge and wisdom.
The campus encourages On-Country learning and teaching under the guidance of Aboriginal elders.