This internet browser is outdated and does not support all features of this site. Please switch or upgrade to a
different browser
to display this site properly.
If COVID-19 restrictions apply, we may need to make changes to units and/or delivery modes.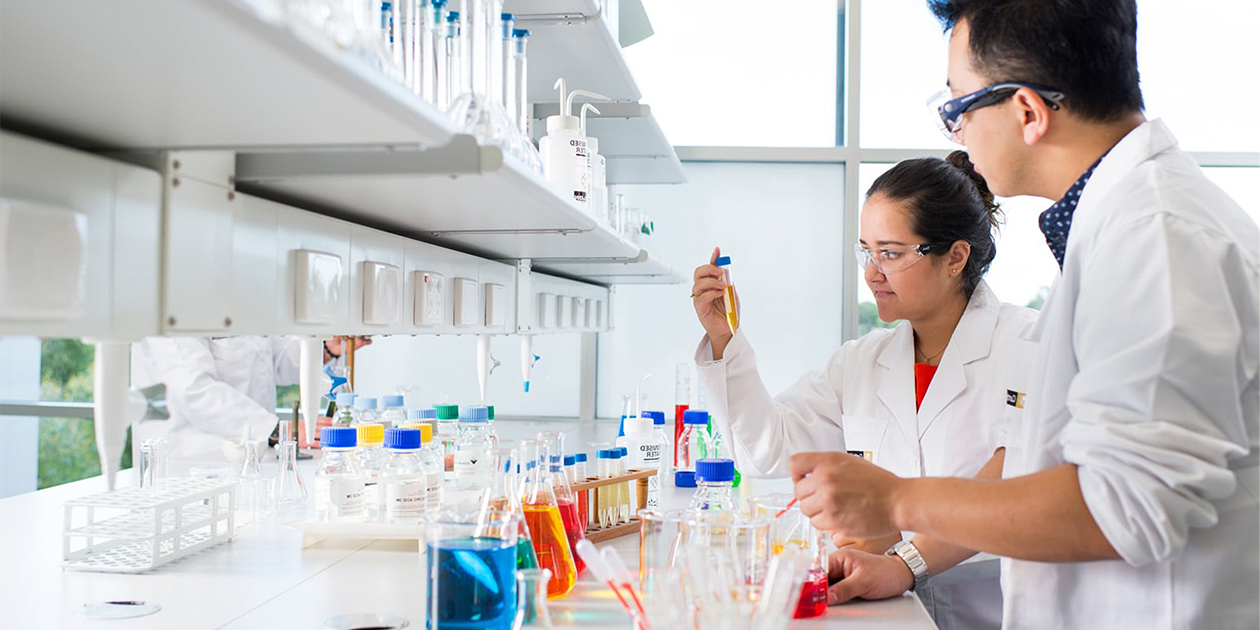 Science
Bachelor Degree
B-SCNCE
Outline
Learn the STEM skills that are central to science and technology innovation – and are vital for the careers of the future.
If COVID-19 restrictions apply, we may need to make changes to units and/or delivery modes.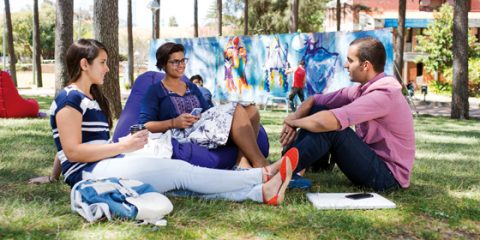 Top 1 %
Curtin is ranked in the top one per cent of universities worldwide.
Academic Ranking of World Universities 2021.
Get the Curtin edge
Access to leadership programs, specialist facilities and industry placements give you a competitive edge in the job market.
Global education
You'll have access to a range of international study opportunities.
In Curtin's Bachelor of Science courses, you will learn to apply scientific principles and methods to develop solutions to scientific problems facing communities and industry. You'll also learn to use new technologies to retrieve, transform and present data and information.
A Bachelor of Science will therefore give you a comprehensive foundation in your chosen field, preparing you for a range of employment opportunities within industry, government institutions and other organisations.
If you achieve a course weighted average of 65 or higher, you'll be eligible to apply for the additional honours program (one year full-time).
Available majors
This information is relevant for students commencing study in 2022. If you plan to commence study in 2023, please view the
planned offering
.
Our range of majors within the Bachelor of Science enable you to pursue your interests in:
Double degree options
You can combine some science majors with another area of science or an area outside science, as part of a double degree in Science and Arts, Science and Commerce, Engineering and Science, or Applied Geology and Environmental Biology.
See our handbook for more information.
Why study
You can choose from a range of science majors
You will learn from accomplished industry professionals
You'll be exposed to a vibrant research and industry community at Curtin's Resources and Chemistry Precinct.
How this course will make you industry ready
You will develop a comprehensive foundation in your chosen scientific field, preparing you for a range of job opportunities in industry and government organisations.
Student profile
View our student profile table to get an indication of the likely peer cohort for new students at Curtin University. This table provides data on students that commenced undergraduate study and passed the census date in the most relevant recent intake period for which data are available. It includes those admitted through all offer rounds and international students studying in Australia.
Professional recognition
Graduates of this course may be eligible for membership in the society or institute of their chosen area of study.
What you'll learn
gain knowledge and experience in science, learning skills and professional practice and understand the theoretical basis of their chosen area of study.
apply scientific principles and methodology to the solving of scientific problems, thinking creatively to develop innovative solutions.
access and competently use information technology and a variety of tools to retrieve, manipulate, transform and present data and information.
communicate effectively, in writing and orally, using language and visual representation appropriate to purpose and audience.
understand the constructs of the scientific method and apply these principles in representative exercises using new technologies.
develop independent study and time-management skills that will enhance their learning capabilities in subsequent years of study and their professional life.
be aware of the diversity of international perspectives associated with the sciences, and how these impact on practice the practice of science
understand and appreciate cultural diversity and how it impacts on the practice of science.
display a very high standard of professional behaviour, both independently and as a team member, through the use of ethical practices in the scientific field.
Help
Help is at hand
See our frequently asked questions or get in touch with us below.
---
Opening hours:

Mon to Fri: 8.30am – 4.30pm, except Tues: 9.30am – 4.30pm (AWST). Closed public holidays.
Curtin course code:

B-SCNCE

CRICOS code:

061600D

Last updated on:

11/08/2022
Which statement best describes you?