This internet browser is outdated and does not support all features of this site. Please switch or upgrade to a
different browser
to display this site properly.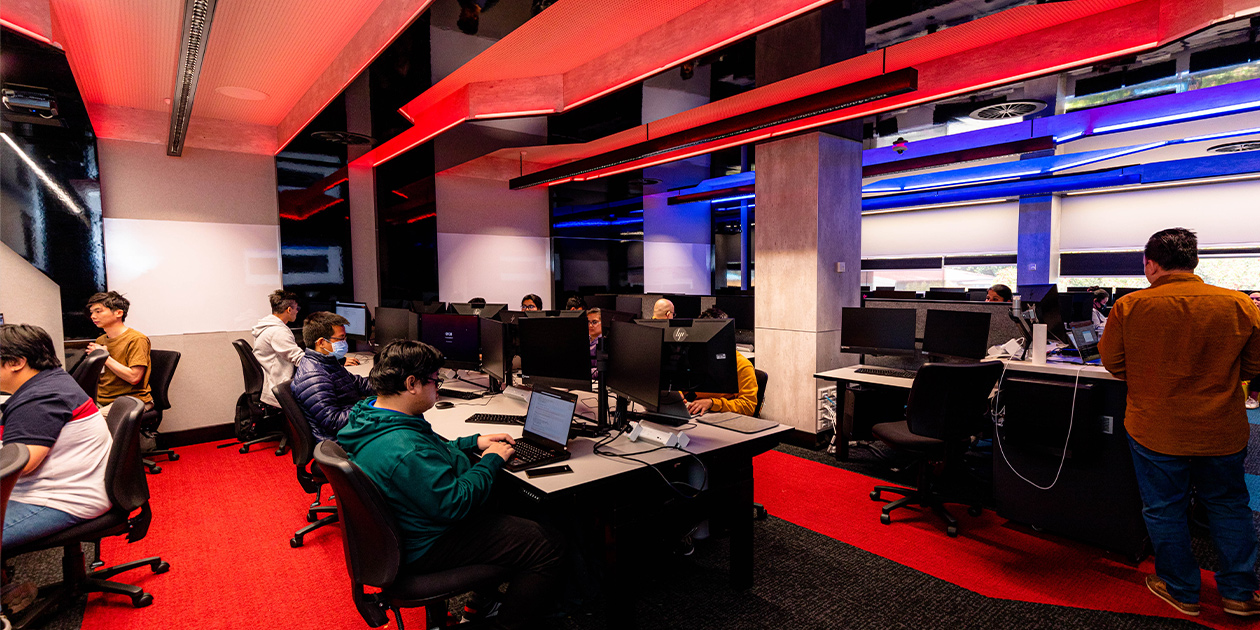 Computing
Bachelor degree
Match your computer career aspirations, with options in computer science, cyber security and software engineering.
Select your preferred campus:
Outline
If COVID-19 restrictions apply, we may need to make changes to units and/or delivery modes.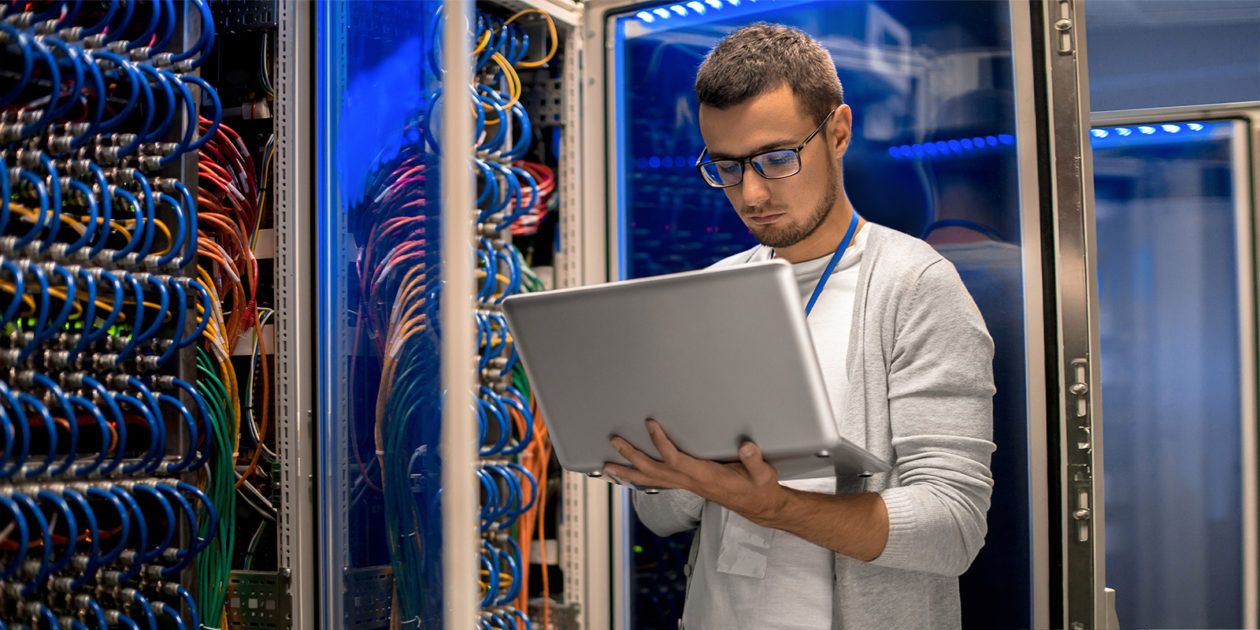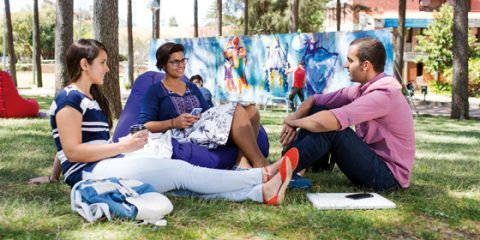 Cutting-edge
Graduate ready to work in environments where research and discovery abound.
Professional recognition
Graduates can apply for accreditation from the Australian Computer Society.
Top 1 %
Curtin is ranked in the top one per cent of universities worldwide.
Academic Ranking of World Universities 2022.
This course will equip you with high-level knowledge of computer systems and processes involved in software development and maintenance.
It covers aspects of modern computing, commencing with fundamental programming and theoretical knowledge; and followed by specialisation in computer science, cyber security or software engineering.
You'll use C and Java as the tools for learning core concepts such as object orientation and algorithms. Linux skills are taught throughout the course, starting with the basics and progressing to advanced topics.
This degree is designed to prepare you for careers in computing. As such, Curtin works closely with industry partners both to optimise course content and provide final-year placement opportunities to suitable students.
Students who perform well in their first year of the course can apply to transfer to the Bachelor of Advanced Science (Computing) course. (Note that acceptance is not automatic.)
This major provides in-depth knowledge of software design, algorithm analysis, artificial intelligence, computer communications, databases and graphics.
You will gain the skills required to build operating systems and design new programming languages. Being mathematically based, computer science has a strong emphasis on logic and reasoning.
Strong performance in the first year of this major may allow transfer into the Bachelor of Advanced Science (Honours) course. (An interview is required.)
This major focuses on the key concepts and challenges in data protection and computer software security.
You will examine both the high- and low-level practical aspects of computer security. High-level aspects include cryptography theory, data access policy development and security program management. Low-level aspects include computer forensics, network intrusion detection and incident handling.
Graduates have the skills to identify and implement appropriate applications for specific scenarios, as well as an understanding of issues related to the protection of individual rights.
This major focuses on the software development life-cycle, but goes beyond programming to evaluate and meet customer needs, and to design and test software.
You'll develop design techniques and project management skills to solve real-world problems and build reliable, efficient large-scale software systems.
The Computing major can also be studied as part of the Bachelor of Advanced Science.
See our handbook for more course information.
Why study
If you are seeking a career in computing, this course is designed for you. You'll learn industry-standard coding, with enough hands-on experience to be job ready, while also gaining the theory that will enable you to keep pace with the rapid change of the technology.
How this course will make you industry ready
This course is designed so that you gain high-level knowledge of computer systems and processes involved in software development and maintenance. Curtin works closely with industry partners both to optimise course content and provide final-year student placement opportunities.
Student profile
View our student profile table to get an indication of the likely peer cohort for new students at Curtin University. This table provides data on students that commenced undergraduate study and passed the census date in the most relevant recent intake period for which data are available. It includes those admitted through all offer rounds and international students studying in Australia.
Professional recognition
This course is accredited by the Australian Computer Society.
The Cyber Security major meets the data and security standards of the Institute of Electrical and Electronic Engineers; Association for Computing Machinery; and Australian Computer Society.
Career information
Careers
Computer programmer
IT professional
Computer security professional
Software engineer/developer
Industries
Applications and software development
Game design and development
Cyber security
IT analysis
Further study
Master of Philosophy
Doctor of Philosophy
What you'll learn
implement secure processes based on best practice when developing software and dealing with computer systems
evaluate standard algorithms, techniques, and software technologies in a manner that is appropriate for a given problem and think critically and creatively to generate innovative and optimum theoretical and practical solutions
identify, evaluate and synthesise information from a range of computing sources to optimise the process of software design and implementation
document software development activities and artefacts and communicate them in written and oral form to both technical and non-technical audiences and communicate effectively in ways appropriate to the audience and purpose
effectively use new and existing technologies, recognising their advantages and limitations
sustain intellectual curiosity by updating their knowledge, engage in continuous training and research, and take control of their own learning and development
recognise and apply IEEE/ACM/ACS standards in the process of software design and development
contribute to society using technology in an ethical, legal, and socially responsible manner
demonstrate initiative, leadership and ethical practice when working independently and collaboratively
Help is at hand
See our frequently asked questions or get in touch with us below.
---
Opening hours:

Mon to Fri: 8.30am – 4.30pm, except Tues: 9.30am – 4.30pm (AWST). Closed public holidays.
Which statement best describes you?