Have you always been curious about how countries, organisations and communities protect themselves from cyber, terrorist or military attacks, or deal with challenges such as climate change or pandemics? If so, you might like to consider a career in security and strategic relations.
What is strategic security?
Strategic security is a field of work concerned with keeping nations safe. With a global rise in geopolitical instability, armed conflict, terrorist threats and climate change emergencies, strategic security has never been more critical.
It combines areas such as military defence, intelligence, counterterrorism, criminology, cyber security, international relations and economics to enable a country to defend its citizens and its sovereignty.
Recent examples of security and defence strategies in Australia include the Federal Government's plan to enhance its nuclear submarine fleet and rewrite its cyber security laws in the wake of the Optus and Medibank hacks.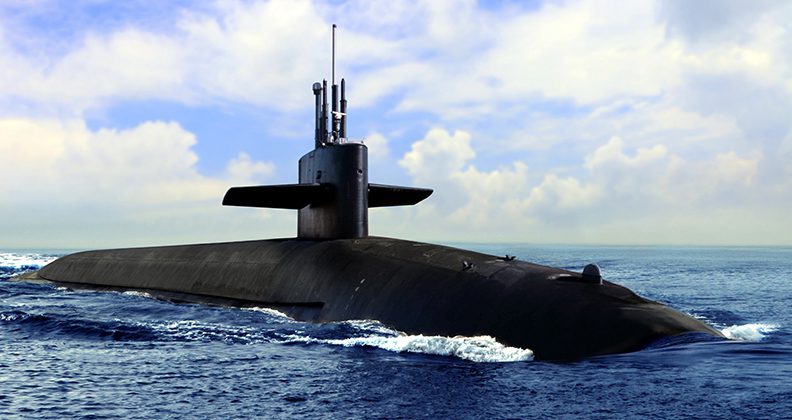 What is security and strategic studies?
Security and strategic studies is an academic and applied field that analyses conflict and peace strategies, both historical and current.
It emerged as an academic discipline with texts like Sun Tzu's Art of War but expanded following the two World Wars and Cold War. The aftermath of the Cold War in particular saw many nations reconsider their nuclear defence capabilities and diplomatic ties.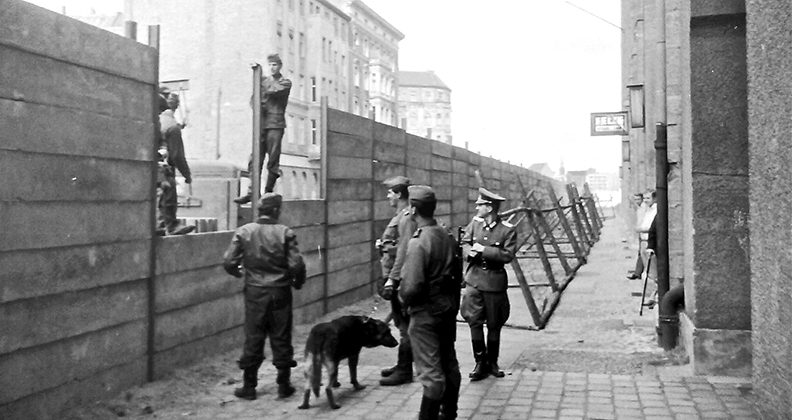 Academic experts are now seeing another shift in nations' diplomatic and military tactics as the world becomes more globalised.
"Traditionally, security studies was preoccupied with a study of war and the threat of military force. These days, it explores a broader spectrum of security challenges ranging from pandemics and environmental concerns, food and water security, to organised crime, terrorism and state to state conflict," explains Alexey Muraviev, Professor of National Security and Strategic Studies at Curtin.
Careers in strategic security
To work in the field of strategic security, you need to be a quick, analytical thinker who can see both the big picture and small detail. You also need to have an awareness of global politics and be able to work under pressure.
If you're up for the challenge, there are a range of exciting careers in strategic security including:
Intelligence officer
Intelligence officers collect and analyse information to assess whether an individual or issue poses a threat to a nation's security. They can work for government agencies like ASIO and are usually based overseas.
Intelligence officers in pop culture
Think CIA officer Carrie Matheson in Homeland or MI5 security officer Eve Polastri in Killing Eve. (Or discover more realistic examples of intelligence officers.)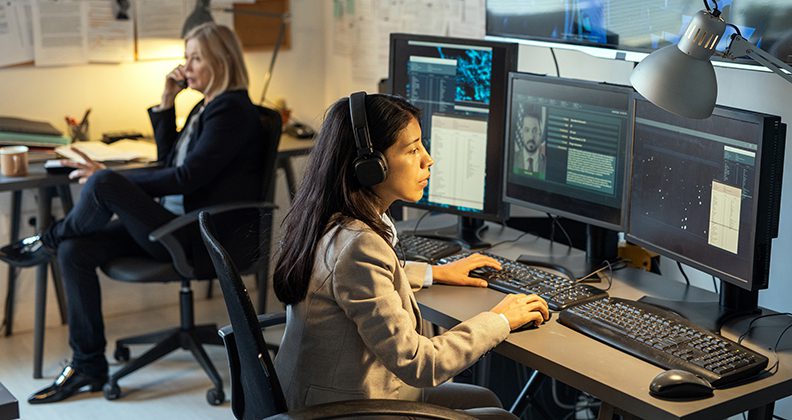 Business security analyst
A business security analyst protects a company's data and intellectual property from being compromised. They identify and correct flaws in a company's security systems and processes and can work with a range of employers including banks, insurance firms, government agencies and mining companies to secure private information.
Strategic risk analyst
A strategic risk analyst ensures that the goals of an organisation aren't impacted by internal or external risks. These risks can range from changes in senior management or the introduction of a new product through to a cyber attack, economic instability or political upheaval.
Strategic risk analysts deal in probability. They identify potential risks to an organisation and assess the likelihood and consequences of that risk occurring.
Logistics specialist
Specialising in problem solving, a logistics specialist coordinates the day-to-day operational and technical elements for an organisation. For example, a logistics manager for the Royal Australian Air Force ensures important supplies get from A to B and manages the set-up of domestic and overseas missions.
Cryptologist
Cryptologists use mathematics and computer science to create codes to secure data. They can work in government agencies like ASIS to protect sensitive information. They can also decrypt data to help organisations detect and prevent criminal activities.
Cracking the Enigma
The enigma machine was an infamous coding device used to protect German communications during WWII. It took Allied code breakers years to decipher, but their work shortened the war by an estimated two years.
Industry examples
Study security and strategic studies at Curtin
If you're interested in a career in strategic security, Curtin's new Security and strategic studies major gives you the ideal start.
In this course, you'll investigate the challenges associated with military and security threats; terrorism and insurgency; organised crime; and national risk factors such as energy security and climate change.
You'll learn contemporary strategic and defence thinking and planning, intelligence analysis, leadership, operational policy planning, strategic decision-making and ethics.
The course complements a second major in International relations and is one of the many majors offered in Curtin's Bachelor of Arts.
"Security and strategic studies grows in importance because of all the dramatic developments we're currently witnessing such as the war in Ukraine, the Taiwan crisis, conflicts in Africa and the Middle East, globalised terrorism, food and water security, and COVID-19 and other pandemics," says Professor Muraviev.
"It helps to analyse and explain these developments. It offers unique perspectives and the means for national security and state survival."