The road to self-acceptance for rainbow Catholics
04/04/2023. By Raquel de Brito.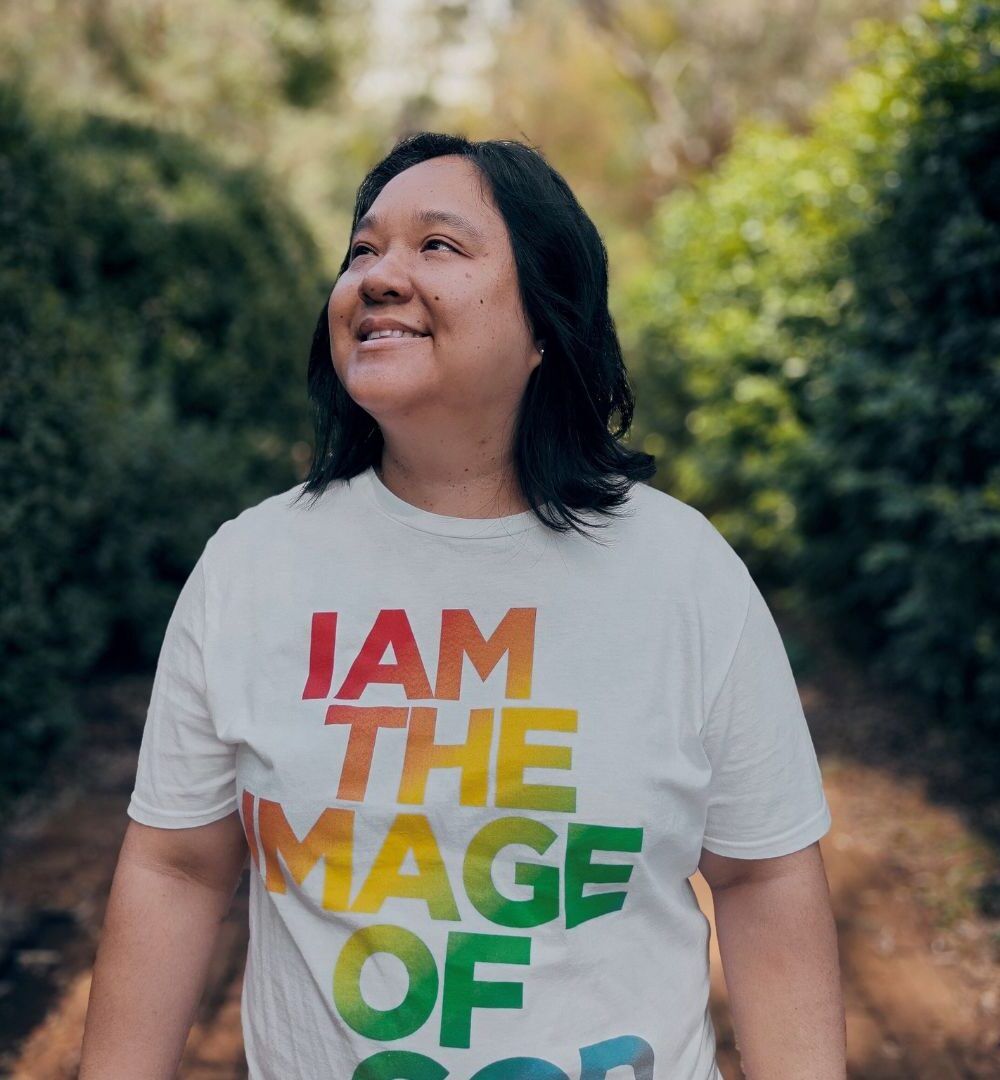 Angela Han's journey back to her faith began with self-acceptance.
Sitting in the pew of her beloved childhood church while attentively listening to scriptures, it dawned on Angela Han that perhaps the love she had for her faith wasn't entirely reciprocated.
As a gay Catholic, she felt she had reached a fork in the road where she would have to choose one or the other. Walking both paths simultaneously seemed like an impossible dream.
While she had come out to her family at 27, she grappled with telling her parish priest and fellow parishioners, in fear of rejection.
Before starting Acceptance Perth in 2019 – a group that has crucially bridged the gap between the LGBTIQ community and Christianity – Angela was convinced she wouldn't find acceptance within her church.
"As a good Catholic, you try to stick to the rules and the biblical quotes that people throw around to make it seem as though (homosexuality) is against the rules," she said.
And so, the Curtin University Marketing and Asian studies graduate fell away from the church.
It would take years of soul searching before Angela realised the only person standing in the way of acceptance with her faith was herself.
Her arduous journey back to God began with a dream.
"In this dream I remember being at an event, surrounded by national flags,'' she said.
"When I told my girlfriend she said maybe God is calling you to World Youth Day.
"It was only after googling World Youth Day online and seeing the national flags and images of Poland that I noticed how strangely familiar the surrounds looked.
"I thought, 'Okay, maybe God is calling me to go.' So, I went to Poland."
Angela said the two weeks she spent in Poland were transformative and reignited her sense of purpose.
Although the trip had reaffirmed her faith, when Angela was asked by her parish priest to start a youth group, she felt strong resistance due to her sexuality.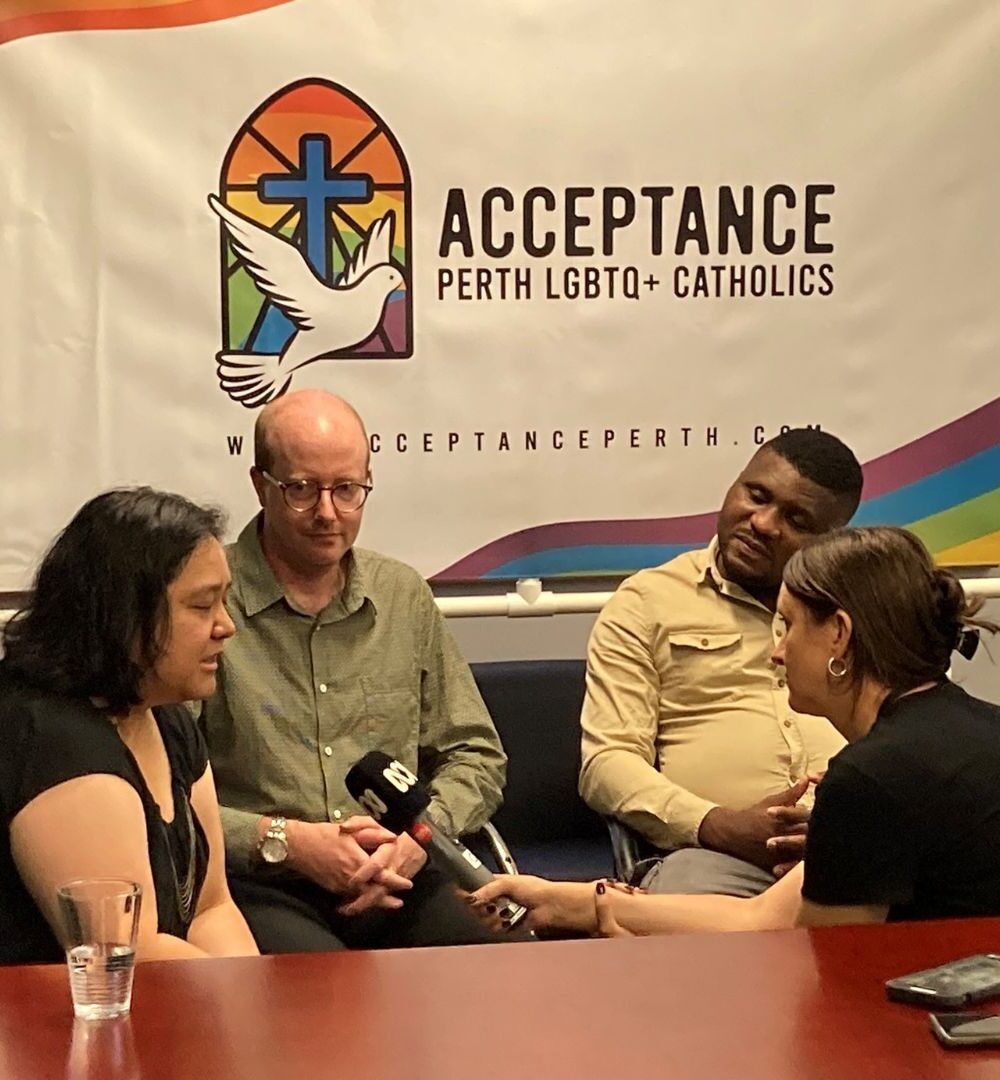 Acceptance Perth has grown to now include up to 30 members.
"But then I was like, maybe there's more to this than just being stuck on this little issue so I set up the youth group," she said.
Angela admits feeling like a fraud as she struggled to keep her sexuality a secret from the group.
Around the same time, the same-sex marriage referendum was sparking heated debate in Australia, and Angela felt growing isolation from her peers and community.
"I didn't say anything, but it was very hurtful for me, and I felt like I couldn't speak to anyone because the political atmosphere at that time was just so bad,'' she said.
When she finally built up the courage to open up, Angela received such an affirming response from both her youth group and priest that the idea to create a dedicated group for other LGBTIQ Christians was born.
Angela pondered, if she had lost years of devotion to her faith because of her inner fears of being cast out of the church, how many others out there were also suffering in silence?
After reaching out to Acceptance Sydney, they suggested Angela create a community in Perth.
Fast forward four years and Acceptance Perth now has up to 30 active members.
Originally around in the eighties, the very active social club, closed its doors in 1993.
Angela has proven what a huge void it left behind, particularly for vulnerable youths struggling to come to terms with their identity and how it fits in with their faith.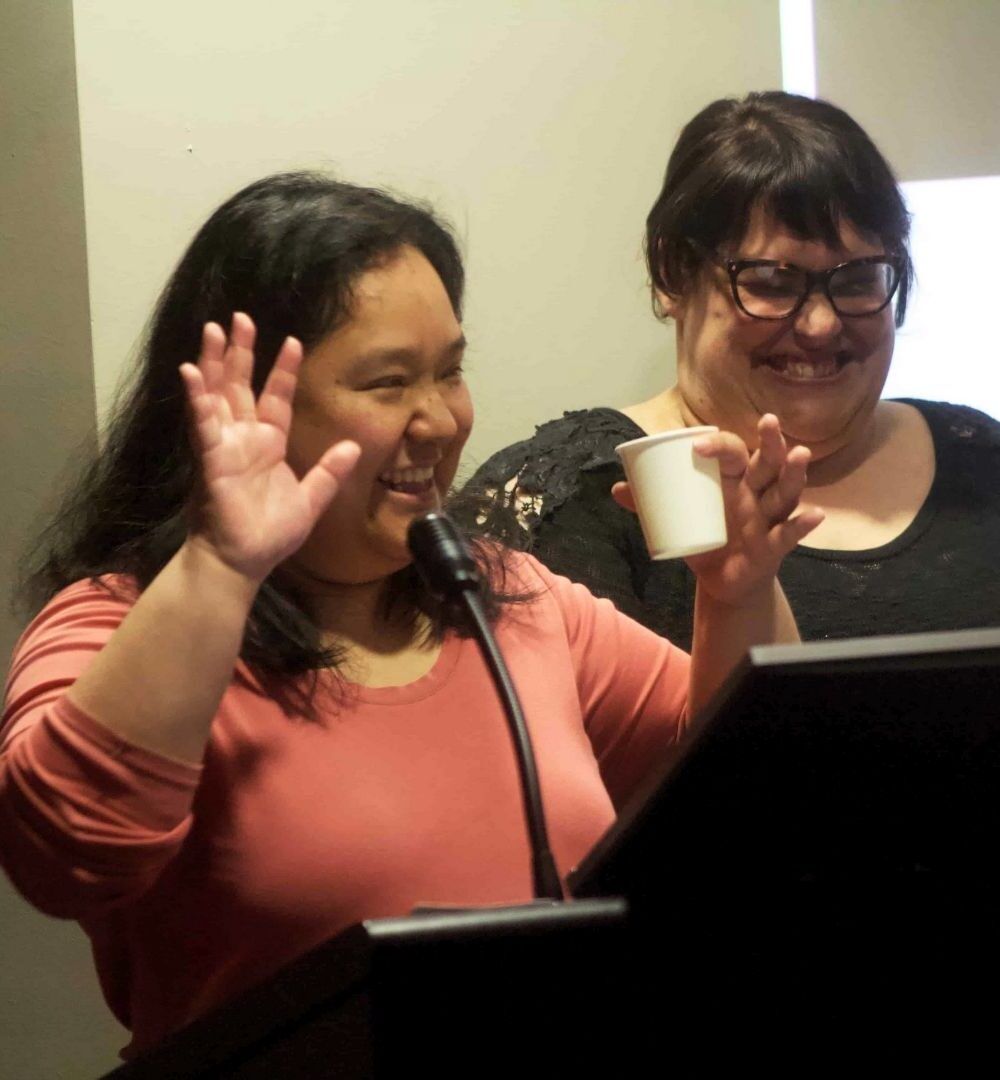 Angela Han revived Acceptance Perth in 2019 after it ceased to exist in 1993.
"So that's how I started – it was a Facebook page and literally the next day I got a message from a teenager at one of our boarding schools here,'' she said.
While Angela never heard from the teen again, it felt empowering to know she was reaching people within the LGBTIQ community who were facing similar hardships and letting them know there was a place for them within the faith.
Fittingly, the logo for the group features a rainbow and Christian symbology – two things Angela never could have imagined coexisting harmoniously more than a decade ago.
"I was surprised that the church was so open to the idea of this group. I think it's probably one of the best things I've ever done, just doing this group and feeling connected with other like-minded people, not being isolated, it gives me a sense of hope and belonging," she said.
Additionally, her group demystifies misinterpreted passages in the bible that renounce homosexuality.
"I think there's that barrier. It is difficult to reconcile (faith and sexuality) from a societal perspective because people in general don't see the two meshing together," Angela said.
"My advice is firstly, be yourself and secondly, God loves you no matter who you are. Thirdly, if you want to join a group like Acceptance, we're always here and we won't have any judgment against you."
___
Subscribe to Commons
Read more stories