Alumni Awards
Inspiring powerful action, advocating for progressive change and pushing boundaries, there's no limit to what our graduates can, and do, achieve for our local and global communities.
Meet our previous winners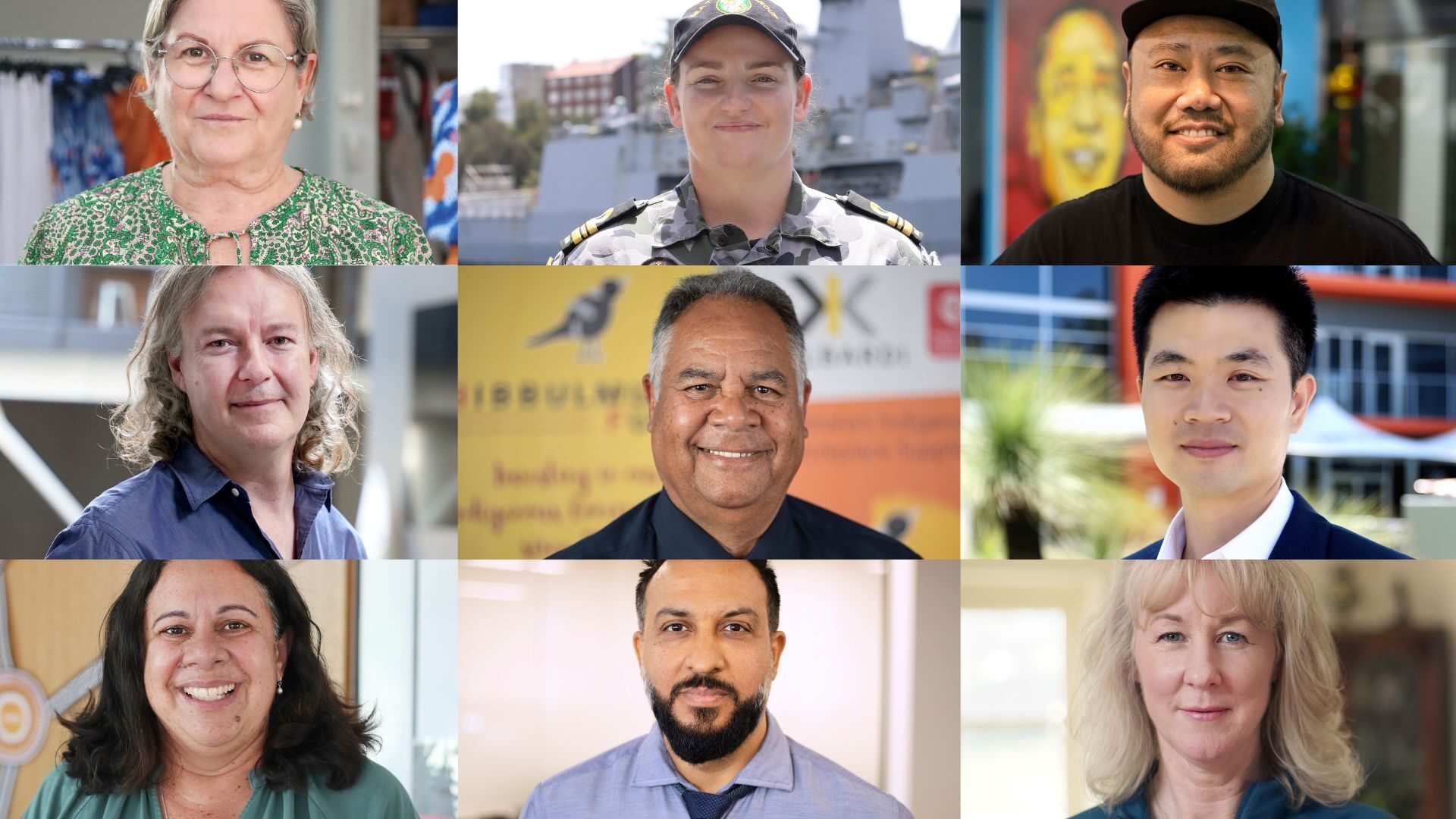 2021 John Curtin Medallist: Ron Geary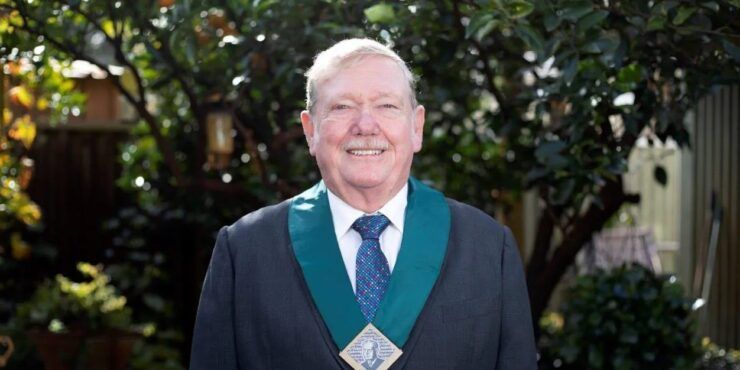 For 30 years, Ron Geary has been practising 'service above self' as a Rotarian to help the lives of others and continues to be a vital contributor to Rotary projects at home and around the world.
Ron was born in the Western Australian mining town of Port Hedland and raised in the wheatbelt town of Dalwallinu. He began his service as a Rotarian supporting projects at a local level, and later served as President of Belmont Rotary Club and District Governor for District 9455. For the region, which includes Australia and Southeast Asia, he contributed as Chairman of Rotary World Community Service, Chairman of Rotary Australia Benevolent Society, Coordinator for the Health and Hunger Resource Group and Deputy Chairman of the Rotary Australia Foundation Trust.
Through these roles he has spearheaded and supported international projects such as polio vaccination clinics in India, Interplast in Fiji, and teacher education and training programs in Northern Laos. Ron has also supported the Rotary Foundation World Peace Scholar program and Rotary Australia World Community Service projects in Tanzania, Laos and India. He also represents Australia as an International Representative and a member of the elite International Cadre, which advises and determines the regulations that govern one million Rotarians.
For his significant contributions through the Rotary foundation, Ron has been recognised as a Major Donor, Major Benefactor, Arch Klumph Society member level 2 and Ruby Companion of the Australian Rotary Health.
He is a remarkable philanthropist who continues to volunteer his life in service to support the local community, fellow Australians and people in need throughout the world.
Lifetime Achievement Award: Dr Amanda Healy
Graduate Certificate in Small Business Growth Management, 2008, Curtin Perth Master of Business Administration, 2016, Curtin Perth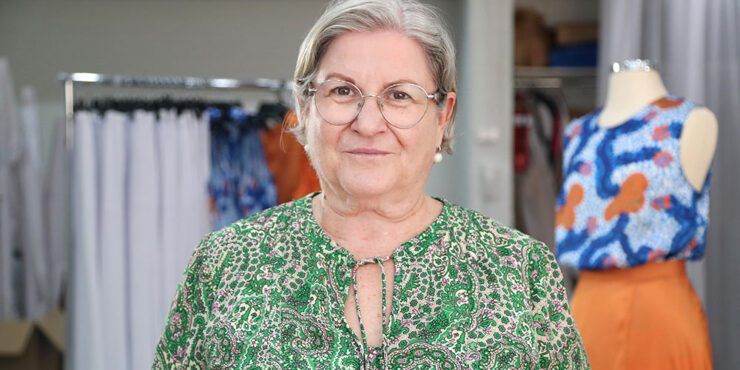 Dr Amanda Healy has built an outstanding reputation in Indigenous business, based on exceptional contributions to industry and community, and she continues to inspire others to strive for excellence. Amanda is from the Wonnarua nation, the traditional Aboriginal owners of the Hunter Valley region in New South Wales. She has more than 35 years' experience in the mining industry in Australia, Africa and Canada, working for companies including BHP, Rio Tinto and Western Mining Corporation.
In 2004 she founded her own engineering business, Maxx Engineering, which was later purchased by multinational ThyssenKrupp. In 2014 she established a social enterprise called Kirrikin, which transforms Aboriginal artwork into luxurious cashmere and silk fabrics and garments. The company both employs and shares business profits with the Aboriginal artists.
Then, in 2017 Amanda established a mechanical maintenance business, Warrikal, that services the resources sector. As an Indigenous-owned and operated company, Warrikal provides training, mentorship and entry-level work opportunities for Indigenous people, to help address socioeconomic disadvantage.
Community Service Award: Mr Kim Collard
Bachelor of Applied Science (Aboriginal Community Management and Development), 1998, Curtin Perth Graduate Diploma in Health Economics, 2005, Curtin Perth Master of Health Economics (Aboriginal Health), 2006, Curtin Perth Associate Diploma in Aboriginal Community Management, 2007, Curtin Perth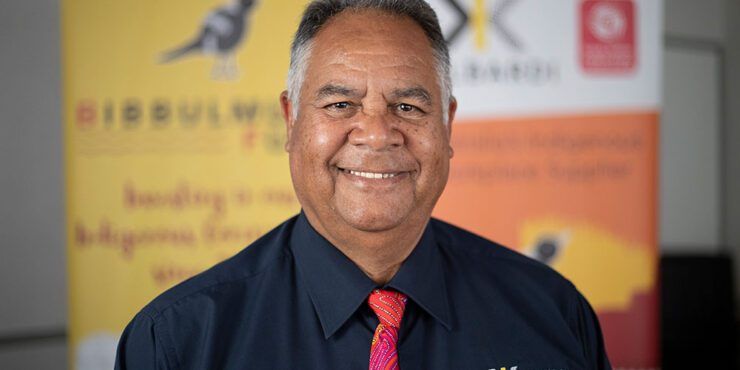 A Balladong-Wilmen man of the Nyoongar nation and a leader in enterprise and community development, Kim Collard is a highly respected and influential member of the Aboriginal and non- Aboriginal community. Having been a lecturer and coordinator in Indigenous Australian Cultural Studies (Curtin University) and a former police officer in Western Australia, today Kim is an experienced CEO of Australia's largest Aboriginal-owned business and office supply stationery company (Kulbardi), fleet solutions company (Kooya Fleet Solutions), and Director of his own training consultancy firm (Kooya Consultancy).
Kim has developed the capacity to engage and connect with people and opportunities at the forefront and background of our diverse nation. A compassionate leader with warmth and humility, Kim was inspired to establish Kulbardi around a corporate model that gave back to his people. Besides his children, the Bibbulmun Fund is his proudest achievement.
With commitment and devotion, he is deeply motivated to chair the fund's Advisory Board towards facilitating positive change "by Aboriginal people, for Aboriginal people".
Young Achievement Award: Lieutenant Commander Ashleigh Payne
Graduate Certificate in Geography, 2019, Curtin Open University Australia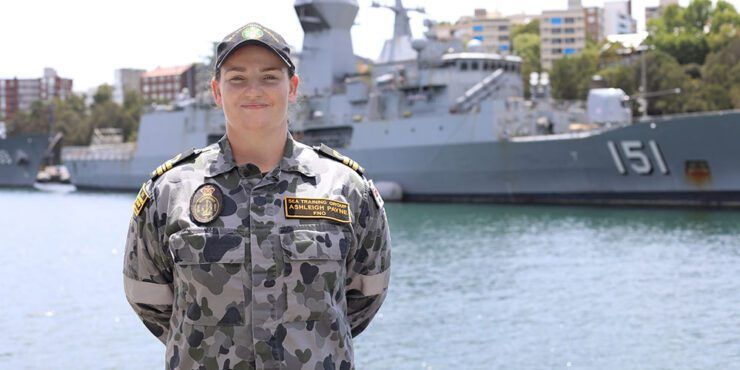 Lieutenant Commander Ashleigh Payne joined the Royal Australian Navy in 2004. After her initial sea training, Ashleigh completed a Bachelor of Science at the Australian Defence Force Academy. In 2010 she was posted to HMAS Darwin for award of her Bridge Warfare Certificate and completed a posting as Communications Officer. She then completed several postings and additional training before a two-year exchange with the Royal New Zealand Navy, which included her career highlight of Operation CASTLE deployment to the Southern Ocean and Ross Sea. In 2016 she took a career break to read for a Master of Philosophy at Trinity College Dublin, and, while in Ireland, she represented the country at the European championships of Australian Rules Football. After returning to Australia, Ashleigh navigated HMAS Melbourne and completed the Principal Warfare Officer's course and Advanced Navigation. She then completed a posting as Operations Officer/Navigator in HMAS Sirius before being selected for command of HMAS Bathurst (II).
Young Achievement Award: Pan Pan
Master of Professional Accounting, 2010, Curtin Perth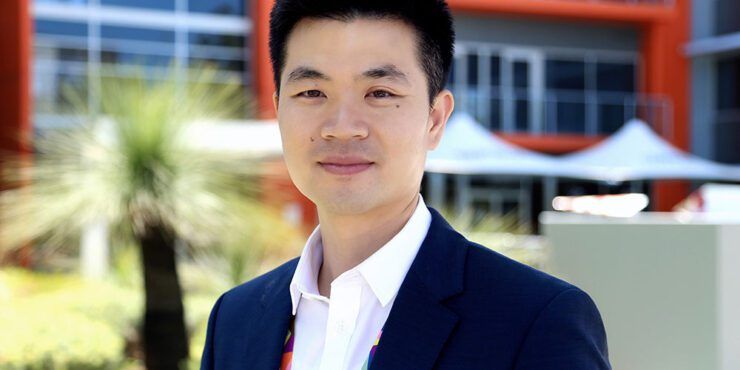 Pan Pan came to Australia in 2008, holding a Bachelor of Marketing and Management from Huazhong University of Science and Technology (in China), to pursue further education at Curtin University. Since graduating in 2010 with a Master of Professional Accounting, Pan has held key operational roles at airports and airlines – including at Qatar Airways and China Southern Airlines, where he was responsible for implementing growth strategies as Sales Executive and Sales and Marketing Manager, respectively.
In 2020 Pan joined Perth Airport as Vice President Aviation Business Development. He also serves as committee members of the Australia China Business Council and the WA Education and Tourism Committee, and is a member of the Freight and Logistics Council of Western Australia.
Innovation Award: Dr Mustafa Atee
Bachelor of Pharmacy, 2005, Curtin Perth Postgraduate Diploma in Pharmacy, 2011, Curtin Perth Master of Pharmacy (Clinical Pharmacy), 2012, Curtin Perth Doctor of Philosophy, 2022, Curtin Perth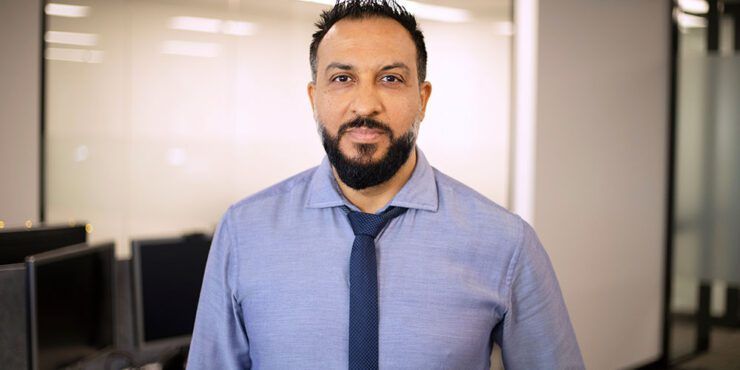 Dr Mustafa Atee is a research and practice lead at The Dementia Centre/HammondCare. His PhD led to the development, validation, implementation and commercialisation of PainChek®, an artificial intelligence-powered pain assessment medical device using automated facial recognition/analysis and clinical pain behaviours to determine the presence and intensity of pain in non-verbal adults, including those living with cognitive impairment/dementia. As one of the inventors of PainChek®, he also worked as a Research Fellow at Curtin University and as a Senior Research Scientist for PainChek Ltd, the company created from his research.
Mustafa has received peer-reviewed and industry grants totalling more than $7M, including grants from Dementia Australia, CSIRO and Ramsey Health. His work has been recognised in numerous state and national awards for innovation, research and technology, including the Innovator of the Year, WA Premier's Science Award, and the Australian Computer Society's Gold Disruptor/ICT Researcher of the Year.
Professional Achievement Award – Business and Law: Samantha Seaton
Bachelor of Business, 1989, Curtin Perth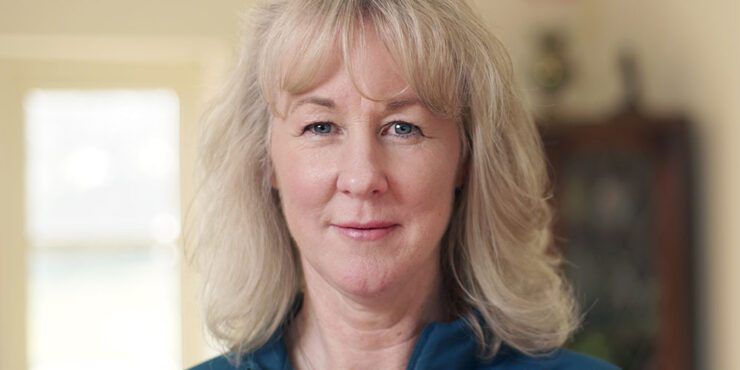 Sam is an internationally recognised fintech pioneer, a thought leader on diversity and inclusion, and a champion of financial wellness. She is the CEO of Moneyhub, the award-winning open banking, open finance and open data platform that transforms data into personalised digital experiences and initiates payments. She joined Moneyhub following a distinguished career at Willis Towers Watson and at fintech eValue.
Sam is passionate about the power of technology to improve financial wellbeing for all. She is a non-executive director at the Charities Aid Foundation Bank; a founding member of Open51, a group transforming financial services and building the new digital economy; and an advisory board member at impact investment platform The Big Exchange.
Professional Achievement Award – Health Sciences: Melanie Robinson
Bachelor of Science (Nursing), 1993, Curtin Perth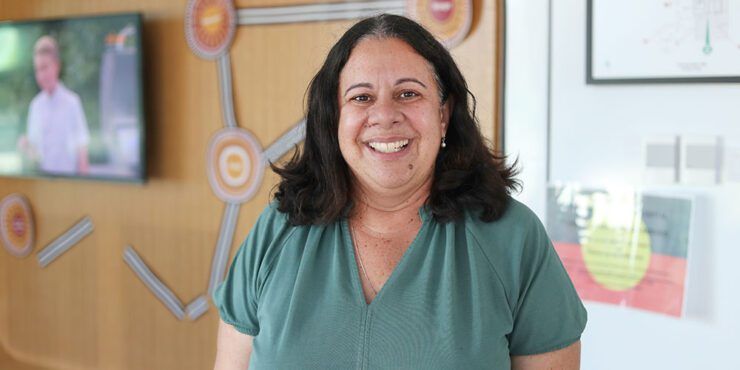 Mel Robinson has worked in diverse roles in nursing over the past 31 years. She has cultural connections to the Gidja and Ngarinyin people of the Kimberley in Western Australia, having grown up on Gibb River Station on Ngallagunda community before moving to Derby as a young girl. During her career, Mel worked at hospitals in Derby, Fitzroy Crossing and Perth, and in aged-care services in Derby and Dublin, Ireland. She worked at Princess Margaret Hospital from 1999 to 2008. In 2018 she served a six-month period as Acting Director of Aboriginal Health at Child and Adolescent Health Service (CAHS), and completed a Master in Nursing Research at the University of Notre Dame Australia.
Mel has also worked as a nurse educator at Marr Mooditj Training and in policy in the Western Australian Department of Health. She served an 18-month term as CEO of the Congress of Aboriginal and Torres Strait Islander Nurses and Midwives. In mid-2020 Mel returned to WA to take up her appointment as an Aboriginal Research and Engagement Fellow at Ngangk Yira at Murdoch University. In 2020 she commenced as the Director Aboriginal Health at CAHS.
Professional Achievement Award – Humanities: Jeromy Lim
Bachelor of Arts (Fashion and Textile Design), 2011, Curtin Perth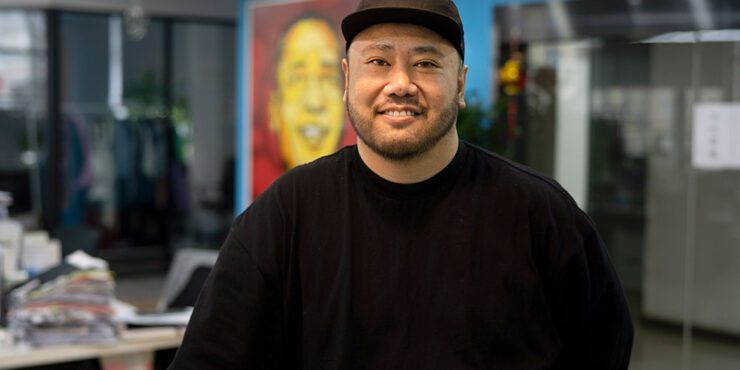 After graduating from Curtin in 2011 with a Bachelor of Arts (Fashion and Textile Design), Jeromy Lim kick-started his globetrotting career by securing an internship with prominent Australian fashion designer Akira Isogawa in Sydney. He then worked for the Italian luxury fashion store Salvatore Ferragamo in Florence, followed by the cutting-edge fashion label KTZ and the trendy fashion brand Boy London, in London. In 2017, Jeromy was headhunted by FILA to create FILA FUSION – FILA's youth sub-brand as their Head of Design.
Today, Jeromy is at LI-NING – China's biggest sportswear brand, as Head of Product Creation for their new premium line called LNG.
Professional Achievement Award – Science and Engineering: David Newman
Bachelor of Engineering (Common Core for Electrical), 1990, Curtin Perth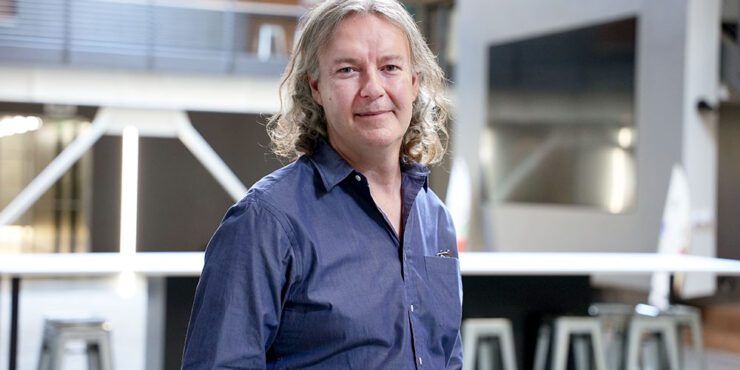 David Newman is an award-winning tech innovator, software developer and occasional filmmaker. Originally from Perth, David has lived in San Diego for more than 26 years, enjoying a successful career in video production tools development. He was instrumental in the creation of video tech companies Applied Magic, CineForm and the earliest iteration of GoPro Inc., where he has been in residence for the past 11 years.
By applying his engineering talents towards his passion for filmmaking, David enjoys a creative and technical edge, while potentially discovering the next feature for a future camera or video production tool. He is currently a Technical Fellow for GoPro, where he holds the company record for the most individual patents filed.
2020 John Curtin Medallist: Ms Shelly Skinner
Founder and CEO of Lionheart Camp for Kids Inc.
Senior Clinical Social Worker, Western Australian Department of Health
As a clinical social worker, Ms Skinner saw that bereaved children had unmet needs following the death of a loved one. In 2017, she launched Lionheart Camp for Kids, a children's bereavement program that supports grieving children from ages five through to 12, who have lost a parent, primary caregiver or sibling.
Her professional skills, compassion and dedication to supporting children and their families have upheld the camp's vision that 'no child grieves alone'. She continues to improve the program's services and foster a strong volunteer community, displaying unwavering leadership and advocacy skills.
Ms Skinner's vision to support children through grief continues to benefit communities and has had a profoundly positive impact on many children.
Lifetime Achievement Award: Dr Dorothy Erickson
Associateship in Art, 1972, Western Australian Institute of Technology; Bachelor of Arts (Design), 1978, Western Australian
Institute of Technology
Dr Erickson is an artist-jeweller, historian, curator, editor and author. She has developed a multi-faceted career and is committed to documenting and promoting Western Australia's art, craft and design history.
Exhibiting since 1972, Dr Erickson has had over 40 solo exhibitions and over 350 group exhibitions in Australia and Europe.
Growing up on a farm northeast of Perth, her career was influenced by her mother, Dr Rica Erickson AM CitWA, who was an eminent naturalist, wildflower painter and author. Many pieces of Dr Erickson's jewellery are inspired by Western Australia's unique flora and landscapes, and the movements of the natural world.
Following graduation she worked part of most years in Vienna and made regular visits to London. The contacts she made there enabled her to bring leading experts to the 3D Design Jewellery and silversmithing course when she was lecturing at WAIT. She was invited to talk about her work at the World Craft Council Conference in Vienna in 1980, and was offered the solo exhibition in Galerie am Graben in Vienna – one of the 3 most prestigious jewellery galleries in the world at that time.
Today, you'll find Dr Erickson's works in most state galleries in Australia, the National Gallery of Australia, the Schmuckmuseum in Germany, the V&A in London, Dallas Fine Arts Museum in the US and the Swiss National Museum in Zurich. Dr Erickson was inducted into the Design Institute of Australia Hall of Fame this year.
Community Service Award: Mr Richard Hammond
Associateship in Architecture, 1974, Western Australian Institute of Technology
Mr Hammond has worked as an architect, educator and project manager for over 40 years, with experience in England, Western Australia, Queensland, New South Wales and the ACT, predominantly in the areas of housing and community sector design.
He has made significant contributions across all domains of community service through innovative design practices, consistently demonstrating an unwavering commitment to sustainable, accessible and meaningful housing.
In his current role as Principal Architect of RH Architects in South Fremantle, Mr Hammond designs sustainable communities, high quality affordable housing and developments, community infrastructure and aesthetic environments. His recent local work includes public and private designs in White Gum Valley, Yallingup, Helena Valley, Jarrahdale and Albany.
Young Achievement Award: Mr Marcus Wong
Bachelor of Arts (Screen Arts and Creative Advertising and Graphic Design), 2018
Mr Wong is a 22-year-old Curtin graduate with a mission to serve others and share peoples' stories to promote social justice.
Since the age of 13, Mr Wong has been making documentaries that aim to connect Australians with people living in the developing world. In 2019 he was awarded WA Young Volunteer of Year for his creative works that explored some of the trials and challenges of Ugandan and Ethiopian communities. Through his voluntary projects, Mr Wong raises awareness about social, cultural and economic differences between countries, but also the similarities that unite us all.
Innovation Award: Professor Mochamad Ashari
Master of Engineering (Electrical), 1997; Doctor of Philosophy (Electrical), 2001
Professor Ashari has made significant contributions to innovation development in Indonesia, most recently in assisting the nation's health response to COVID-19.
Professor Ashari is currently President of the Institut Teknologi Sepuluh Nopember (ITS) in Surabaya, Indonesia. In this role, he collaborated with Airlangga University Hospital to build and program medical assistance robots. The robots help nurses at the hospital to monitor, treat and communicate with COVID-19 patients, minimising occurrences of transmission.
Professor Ashari and his team at ITS also designed, produced and distributed more than 140,000 face shields, 4,500 litres of hand sanitiser and 1,500 hazardous suits for medical use at the hospital.
Global Impact Award: Ms Kate Brown
Bachelor of Arts (English), 1990
Ms Brown is a compassionate leader dedicated to promoting a more sustainable future for islands globally.
As Executive Director of the Global Island Partnership (GLISPA), Ms Brown enables island leaders and supporters to take action to build resilient and sustainable island communities. She has extensive experience in bringing together island leaders, to build and strengthen partnerships to advance island conservation and sustainable livelihoods.
Ms Brown has worked for government, non-profits and intergovernmental organisations. Originally from New Zealand, she has lived and worked in Apia, Samoa and Western Australia, where she has assisted farmers to transition to sustainable farming systems.
Professional Achievement Award – Business and Law: Mr Marquis Pohla
Bachelor of Commerce (Marketing and Information Systems), 2004
Recognising that new technology provides faster and more affordable access to market research, Mr Pohla transformed his
loungeroom start-up into Metrix Consulting, a leading strategic insight company. Metrix Consulting generates market, business
and customer insights to drive effective decisions in the tourism, entertainment and leisure sectors.
Mr Pohla's unique perspective on KPI development and evaluation, as well as his knowledge of big data and technology, has earned Metrix a client list that includes ASX-listed companies and government agencies.
Since the business started in 2009, the company has grown to 34 staff located across three offices in Perth, Sydney and Melbourne.
Professional Achievement Award – Health Sciences: Dr Andy Robertson
Graduate Diploma in Occupational Health and Safety, 1989; Master of Public Health, 1990; Master of Health Services Management, 1998
Dr Robertson has a forged a diverse and exceptional career in public health. He has managed major disaster recovery
operations globally, and is currently leading Western Australia's successful health response to COVID-19 as Chief Health Officer of the Western Australia Department of Health.
Over his career, Dr Robertson has served with the Royal Australian Navy and worked with the United Nations Special Commission, the Australian Medical Relief Team and the Australian Embassy. He has combined his public health expertise with strong leadership and naval experience to lead recovery teams in the aftermath of national and international disasters, including the 2005 Bali bombings, the 2006 Yogyakarta earthquakes, the 2009 Ashmore Reef incident and 2015 Nepal earthquake.
Professional Achievement Award – Humanities: Mr Abdul Abdullah
Bachelor of Arts (Art), 2009
Mr Abdullah is one of Australia's most internationally sought-after contemporary artists, with work spanning painting, photography, video, installation and performance.
Identifying as a Muslim and having both Malay/Indonesian and convict/settler Australian heritage, Mr Abdullah describes himself as an 'outsider amongst outsiders'.
His practice is primarily concerned with the experience of the 'other' in society – he engages with different marginalised minority groups, and is particularly interested in the experience of young Muslims in the contemporary multicultural Australian context. Through these explorations, Mr Abdullah creates art that examines universal aspects of human nature.
He was an Archibald Prize finalist in 2011, 2013, 2014, 2016 and 2020.
Professional Achievement Award – Science and Engineering: Mr Nigel Dennis
Bachelor of Engineering (Mechanical), 1986, Western Australia Institute of Technology
Mr Dennis single-handedly introduced professional proposal management to Australia. He is Director of BidWrite Pty Ltd.,
Australia's largest and most qualified team of full-time bid consulting professionals.
A strong advocate for the bid and proposal profession, Mr Dennis founded the Australian/New Zealand chapter of the Association of Proposal Management Professionals (APMP) in 2008 and has served on the chapter board every year since.
Prior to this, Mr Dennis has been involved with APMP in numerous roles and was the first Australian to achieve the APMP's highest level of professional certification (CPP APMP). He was made a Fellow of the APMP for his outstanding contribution to the profession in 2015.
Lifetime Achievement Award: Ms Carrie Bickmore
Bachelor of Arts (English), 2000

Carrie Bickmore has been a media presenter since graduating from Curtin in 2000.
Ms Bickmore's career began with a work experience role at 92.9FM in Perth. When a colleague at the radio station fell ill, she was brought in as an emergency fill-in newsreader. The chance opportunity led to a regular reporting role at the station.
From there, she moved to Melbourne and joined radio station Nova 100, before making her television debut on the hit variety show, Rove Live in 2006.
Since 2009, Ms Bickmore has been a co-host on Channel Ten's The Project. Within a year, she received the Logie Award for Most Popular New Female Talent, and in 2015, she won the coveted Gold Logie for Most Popular Personality on Australian Television. In all, Ms Bickmore and her colleagues on The Project have won nine Logies, including Most Popular Panel or Current Affairs Program in 2019. With over 10 years of radio experience up her sleeve, 2017 saw Carrie back on the airwaves sitting alongside Tommy Little with the SCA Network.
Ms Bickmore devotes a large portion of her time to her charity, Carrie's Beanies 4 Brain Cancer Foundation, which she founded after her late husband passed away after a long battle with the disease. To date, the foundation has raised $11.5 million, which has been distributed to numerous research and welfare projects.
She was awarded the Medal of the Order of Australia in the 2019 Queen's Birthday Honours for service to the broadcast media, and to brain cancer awareness.
Community Service Award: Mr Darryl Davenport
Bachelor of Business, 1988

Darryl Davenport has been teaching ballroom dancing for over 30 years. His passion for the sport has developed into a dedication to help and support people with physical and intellectual disabilities so they can enjoy dancing, focusing on their abilities rather than their disabilities.
From as early as 2003, he has been donating his time to support disabled students learning to dance and has been instrumental in the introduction of Ability Dancing (for people with intellectual disabilities) and Wheelchair Ballroom Dancing (Para-dance) to the state through his organisation Ballroom Fit.
He also co-founded OUTdance, Perth's first not-for-profit dance class for same-sex couples and singles.
Volunteer Leadership Award: Dr Josephine Ratna
Master of Psychology, 1995; Doctor of Philosophy (Psychology), 2015

Dr Josephine Ratna is a founder and the former president of Curtin University Alumni Chapter Indonesia (CUACI). She has been instrumental in developing a forum for Curtin alumni in Indonesia to connect through social media, social events and professional development initiatives. CUACI also offers support to Indonesian student associations at Curtin, with Dr Ratna often personally connecting students with the chapter or with professional development opportunities.
Dr Ratna is a full-time clincial psychologist for the Autism Association of Western Australia and also sits on several Australian and Indonesian psychology boards and societies.
Volunteer Leadership Award: Mrs Katherine Pritchard
Bachelor of Education (Early Childhood Education), 2017

Katherine Pritchard is an early childhood educator. In 2018, she helped re-launch the Curtin University Early Childhood Education Alumni Chapter, out of a desire to support recent education graduates. She is also active in her community, encouraging residents within the City of Cockburn to participate in the Treeby Olympics, a fun community event open to people of all ages.
As an educator, Mrs Pritchard strives to deliver play-based learning in her classroom. She has a special interest in helping Aboriginal and Torres Strait Islander children develop their literacy and numeracy skills, and has incorporated Aboriginal perspectives and culture into her daily teaching.
Young Achievement Award: Ms Rebecca Bignell
Bachelor of Arts (Journalism), 2007; Bachelor of Arts (Performance Studies), 2007

Rebecca Bignell has extensive experience in areas spanning journalism, marketing, brand, partnerships, acting and digital content strategies.
She has been successful in sharing the stories of regional Australia, through her two media production companies: Cockatoo Co.Lab, which creates co-storytelling opportunities with regional Australians, and Rural Room, which shares digital content generated by regional creatives.
Ms Bignell is also the producer of 600 Bottles of Wine, an Australian drama that was purchased by the BBC and had its world premiere on BBC Three last year.
Innovation Award: Mr Joshua Portlock
Bachelor of Engineering (Mechatronic Engineering), 2006

Joshua Portlock has made an astounding number of technological achievements in aviation, both locally and globally. These achievements began during his final year at university, when he built a quad-rotor unmanned aerial vehicle at a time when no known product existed in Australia.
In 2014, Mr Portlock founded Electro.Aero, a company dedicated to helping the world transition to sustainable aviation. Last year, the company made international headlines when they successfully certified the world's first light electric aircraft, in partnership with NASA, Zero Emission Vehicles Australia, Pipistrel and Bye Aerospace.
Innovation Award: Mr Constantine Michael
Bachelor of Applied Science (Electronic Engineering), 1976; Bachelor of Applied Science (Communications Engineering), 1977; Bachelor of Engineering (Comunications), 1984

Constantine Michael has spent his entire career designing and developing innovative technology to assist those in need. His most recent design is the Balconi Smart Torch, a video-conferencing system that connects over Satellite, 3G, 4G and Wi-Fi to provide first responders living in remote communities with direct access to medical specialists.
Easy to use, portable and affordable, the equipment is set to revolutionise emergency response management. It has already won a number of awards, including the Australian Information Industry Association and Australian Government Innovation of the Year Award at the 2017 National iAwards.
Global Impact Award: Dr Mariyam Shakeela
Graduate Certificate in Management, 2002; Postgraduate Diploma in Business (Management), 2003; Master of Commerce (Management), 2004; Doctor of Philosophy (Management), 2009

Dr Mariyam Shakeela has worked in a number of diverse fields over the past 30 years. She is a shareholder and CEO of Maldives trading company, SIMDI, conceptualising and managing the first true 5/6 star resort in the Maldives and building the first luxury apartments in the country.
For a number of years, Dr Shakeela was a respected Cabinet Minister in the Maldivian Government, with her cabinet portfolios including Environment and Energy, Gender, Family and Human Rights, National Social Security, Climate Change, Water and Sanitation, Foreign Affairs and Health. She has also served as the Chairperson of the World Health Organisation Executive Board. As a cabinet minister she worked closely at the initial stages of developing SDG's, Paris Climate agreement, and chaired sessions on UNFCCC, Kyoto Protocol, IRENA and climate finance making substantial global impact through her voice.
Global Impact Award: Mrs Sara David
Bachelor of Science (Nursing), 1993

Sara David has been improving the health outcomes of women and children in rural Papua New Guinea as the Chief Executive Officer for Living Child Inc., a not-for-profit healthcare organisation.
Mrs David founded the organisation in 2012, after being made aware of a high number of pregnant women and young children dying in the remote village of Yamen due to a lack of health services. Thanks to her team's efforts in training local health workers and supplying new medical resources, the number of maternal deaths and the rates of infection among mothers and babies has reduced considerably.
Professional Achievement Award – Science and Engineering: Professor Fredrik Benu
Doctor of Philosophy (Agriculture/Agribusiness), 2004

Professor Fredrik Benu is the Rector of Nusa Cendana University (Universitas Nusa Cendana), an Indonesian university based in the province of East Nusa Tenggara on the island of Timor.
Not only has he been instrumental in encouraging more Indonesians in the province to pursue tertiary education – he has also worked on numerous agricultural projects to better the outcomes of Indonesian farmers.
Professor Benu contributed to the province's economy during his time as a member of the Regional Parliament of the City of Kupang from 2002–2005, and as a consultant for the Regional Development Planning Agency of Nusa Tengara since 2002.
Professional Achievement Award – Humanities: Mr Craig Muir
Bachelor of Applied Science (Architecture), 1986; Bachelor of Architecture, 1988

Craig Muir is a Director of GHDWoodhead, an architectural practice ranked third in Australasia and 54th in the world, based on revenue, by UK magazine Building Design. He is responsible for business development, client development, design and strategic leadership at the practice.
Mr Muir spent his early career travelling around the world, working for architectural practices in the UK, US and New Zealand. He then returned to Perth and founded his own business, Muir Architects, which was later acquired by GHDWoodhead Group. The acquisition opened up new roles within the company and led him to the position he is in today.
Professional Achievement Award – Business and Law: Mr David Gribble
Bachelor of Applied Science (Information and Library Studies), 2001; Master of Business Administration, 2006

Under David Gribble's leadership, Constable Care Child Safety Foundation has gone from a small, single-focused entity to one that offers an extensive suite of programs in the area of child safety.
His tenacity and perseverance in raising millions of dollars to fund the Constable Care Safety School, so children can learn to navigate road and transport hazards in a safe environment, and an augmented reality app, to bring road safety lessons to life in the classroom, exemplify just some of the ways he is keeping young Western Australians safe.
Professional Achievement Award – Health Sciences: Dr Camilla Ming Lee Wong
Bachelor of Pharmacy, 1992

Dr Camilla Ming Lee Wong is a role model for many young pharmacists in Singapore.
She has held a number of leadership positions, including Deputy Director at the SingHealth Group Allied Health office, Singapore's largest group of healthcare institutions. She has spent much of her time improving pharmacy residency programs and frameworks for training preregistration pharmacists.
In 2008, Dr Wong became the first Singaporean to win the Federation of Asian Pharmaceutical Associations (FAPA) Ishidate Award for hospital pharmacy.
Lifetime Achievement Award: Dr Tracy Westerman
Doctor of Philosophy (Clinical Psychology), 2003; Master of Psychology (Clinical Health Psychology), 2003

Dr Tracy Westerman is a proud Njamal woman from the Pilbara who has worked for more than two decades to reduce the high rates of mental illness among Aboriginal people. She founded the Indigenous Psychological Services in 1998 to help Aboriginal people in the absence of government funding.
Dr Westerman's PhD research paved the way for a new approach to Indigenous psychology with the development of unique psychometric tests and assessment protocols. In 2005, the Canadian government sent a delegation to Australia to explore Dr Westerman's practices and recommended the same approaches for Aboriginal Canadians.
Dr Westerman has trained more than 22,000 clinicians in culturally-appropriate psychological approaches, delivered national and international keynote addresses, and acted as an expert witness in parliamentary inquiries.
She has received numerous awards, including 2018 West Australian of the Year.
Community Service Award: Ms Gloria Sutherland
Bachelor of Applied Science (Nursing), 1987; Postgraduate Diploma (Health Science), 1990; Master of Science (Community Health), 1993
Gloria Sutherland has had a remarkable career advocating for equitable access to health services. In her role as Director, Kimberley Population Health Unit for the WA Department of Health, Ms Sutherland successfully negotiated partnerships with a range of groups, and increased the size of her staff in recognition of the need for more preventative health services in the region.
Ms Sutherland is now studying a PhD on the impact of homelessness on the health needs of older women in the Perth metropolitan area at the University of Notre Dame.
Community Service Award: Ms Katie O'Donnell
Bachelor of Arts (Mass Communication), 2002
Since starting her journey with WA's Variety Youth Choir in 1998, Katie O'Donnell has been performing, mentoring and teaching disadvantaged and unwell children and young adults for many years. Her support has given many children the chance to develop their confidence, ambition and self-esteem.
Ms O'Donnell has held many positions at Variety – the Children's Charity WA, including marketing communications manager, and PR and events coordinator. Since 2015, she has been the organisation's fundraising manager.
Young Alumna Award: Ms Melissa Davey
Bachelor of Social Science (Political Science and Journalism), 2007
Melissa Davey is regarded as one of Australia's leading medical journalists.
After graduating from Curtin, Ms Davey moved to Sydney, where she worked for the International Federation of Journalists, the Northern District Times and The Sydney Morning Herald. From there, she pursued her interest in health by embarking on an editing role with the Sax Institute's Public Health Research & Practice academic journal.
Ms Davey is currently the Guardian Australia's Melbourne Bureau Chief.
Young Alumnus Award: Mr Travis Bailey
Bachelor of Pharmacy, 2007; Graduate Diploma in Professional Accounting, 2014
Travis Bailey completed his Bachelor of Pharmacy at Curtin in 2007. Soon after, he moved to Bunbury, and in 2009 he purchased a stake in Centrepoint Amcal Chemist in Bunbury.
In 2012, Mr Bailey opened the Southwest Hospital Pharmacy with his business partners. This year, the group opened PureIV, a pharmaceutical manufacturing facility based in Shenton Park.
In addition to his business activities, Mr Bailey is the Vice President of the Pharmaceutical Society of Australia, WA branch. He was also named a WA Business News 40under40 winner in 2015.
Innovation Award: Dr Syaifullah Muhammad
Master of Engineering (Chemical Engineering), 2008; Doctor of Philosophy (Chemical Engineering), 2013
Dr Syaifullah Muhammad and his team at Syiah Kuala University (Universitas Syiah Kuala) in Aceh, Indonesia have developed an innovative, energy efficient technology to extract high-quality patchouli oil from the patchouli plant.
The Indonesian Ministry of Research, Technology and Higher Education recently awarded Dr Muhammad a grant to continue his research for the next three years. From the funding, the ministry will set up a Teaching Industry Project in 2019 to enhance the processing skills of Aceh's patchouli farmers.
Global Impact Award: Associate Professor Phil Connors
Bachelor of Social Work, 1993; Doctor of Philosophy (Social Work and Social Policy), 2007
Associate Professor Phil Connors is the founding Co-Director of the Centre for Humanitarian Leadership (CHL), a joint initiative of Deakin University and Save the Children Australia. The centre was established to foster innovative teaching, research and policy development in the humanitarian sector, with the aim of better helping communities around the world affected by crises.
Associate Professor Connors's research focuses on localisation and leadership in the context of improving the humanitarian ecosystem. He is also a member of the Scientific Committee on the Humanitarian Encyclopedia Project, which seeks to define humanitarian concepts and practices across cultures.
Professional Achievement Award – Science and Engineering: Dr Ahmad Agus Setiawan
Doctor of Philosophy (Electrical and Computer Engineering), 2009
For his doctoral studies, Dr Ahmad Agus Setiawan developed a mini-grid hybrid power and water elevation supply system using renewable energy sources. The supply system design concept won a UNESCO and Daimler Mondialogo Engineering Award in 2007, and the system was later installed in Banyumeneng, an area in the Indonesian city of Yogyakarta that had a shortage of clean water.
Now working at Gadjah Mada University (Universitas Gadjah Mada), Dr Setiawan is hoping to implement water supply system technologies more widely in Indonesia.
Professional Achievement Award – Business and Law: Mr Warrick Hazeldine
Bachelor of Commerce (Marketing and Public Relations), 1996
Mr Warrick Hazeldine co-founded the public relations firm, Purple Communications, in 2004 with a laptop and a second-hand desk. Now known as Cannings Purple, the vibrant organisation is a leading strategic communications consultancy.
The organisation has thrived under Mr Hazeldine's direction: anticipating trends, adapting to opportunities and employing some of the industry's best communications advisers. Cannings Purple was named a finalist in the 2018 Financial PR Consultancies of the Year at the prestigious 2018 Asia-Pacific SABRE Awards, and won the title of Australasian Consultancy of the Year at the 2015 awards.
Mr Hazeldine was also named a WA Business News 40under40 winner in 2013, in recognition of his contribution to the not-for-profit and business communities.
Professional Achievement Award – Business and Law: Dr Rahayu Puspasari
Doctor of Business Administration, 2015
Dr Rahayu Puspasari's achievements have been nationally recognised in Indonesia. As the President Director of the Government Property Management of Indonesia (Lembaga Manajemen Aset Negara, or LMAN), she has accelerated the land acquisition process for national strategic infrastructure developments and created a new source of non-tax revenue from underutilised assets.
Dr Puspasari successfully established LMAN as an autonomous 'corporate-like' unit under the Indonesian Ministry of Finance in 2015. Her strategic leadership in corporate governance has resulted in the reformation of state audit, the inventory or valuation of state properties and assisted national infrastructure development.
Lifetime Achievement Award: Dr Susan Barkdoll
Doctor of Science Education, 1998
Working as a science teacher in San Bernardino in the US, Dr Barkdoll has demonstrated outstanding leadership, professionalism and dedication throughout her 30-year career in education. She has inspired and nurtured pre-primary children through to university level adults, mentored and guided colleagues, and enthused, enabled and engaged members of her community. She has also successfully secured more than $500,000 in grants from local, state and national organisations.
Volunteer Leadership Award: Mr Edmund Seng
Bachelor of Commerce (Economics and Marketing), 2000; Graduate Diploma in Business (Electronic Commerce), 2001; Master of Electronic Commerce, 2001
Mr Seng is the Managing Partner of Calent3 and Artemis Search & Partners as well as President of the Curtin University Alumni Chapter Singapore, a volunteer position he has held for eight years.
He has transformed the chapter into a vibrant, active group that hosts regular events for Singapore-based graduates. He has also been involved with student-focused initiatives, such as the Curtin Singapore Career Centre and the annual Curtin Singapore Career Fair. Together with the executive committee, he continues to engage Singapore alumni members and industry.
Community Service Award: Mrs Kristy Wiegele
Bachelor of Science, 1998; Bachelor of Science (Nursing), 2008; Graduate Diploma in Midwifery, 2011
Mrs Wiegele works as a midwife at St John of God Mount Lawley Hospital and is a recognised clinical expert in the field of midwifery. Since supporting a family who lost their baby through stillbirth in 2014, Mrs Wiegele raised more than $100,000 to purchase a cold cuddle cot for every maternity unit in Western Australia. The cot circulates cold air beneath a bassinet so families can spend as much time as they need with their stillborn babies.
In addition to raising funds from community events and via her Facebook page, A Midwife's Gift, she also brokered a significant partnership with the Government of Western Australia Department of Health.
Young Alumna Award: Ms Shelley Cable
Bachelor of Commerce (Economics and Finance), 2015
Ms Cable, a 22-year-old Wilman-Nyoongar woman from Perth, is passionate about Indigenous business and financial literacy. In July, she presented to the United Nations Expert Mechanism on the Rights of Indigenous Peoples, highlighting the need for greater financial literacy as a foundation for the success of the global Indigenous business sector. She was also selected as a national delegate to provide recommendations on constitutional reform and was named as a finalist in the 2017 Western Australian of the Year Awards.
Global Impact Award: Dr Martin Dougiamas
Bachelor of Computer Science, 1993; Master of Science Education, 2000
Dr Dougiamas is the founder and CEO of open source learning platform, Moodle. Since the release of the first public version in 2001, Moodle has been utilised by millions of people around the world, from vast corporations to village classrooms. It has been used in war-torn countries such as Syria, to enable teachers to educate students about the dangers of mines. Today, Moodle has been translated in 100 languages and is currently accessible in 230 countries, with 100 million users globally.
Innovation Award: Mr Anthony Brown
Associateship in Applied Physics, 1969
Mr Brown has made a significant contribution to the development of innovative and assistive technologies designed to enhance the lives of those disabled by illness, accident or the aging process.
In 2014, he established a non-profit organisation, Bentech Assistive Technologies, to continue the initial work of his late son, Ben, who was severely physically disabled. His work includes the Ben's House Project, a suite of software and hardware that provides low cost and easily accessible home automation technologies to assist people with a physical disability, and their carers and loved ones.
Professional Achievement Award – Science and Engineering: Dr James Aldred
Doctor of Philosophy, 2009
Dr Aldred has more than 35 years' experience in the building industry, working in Australia, Asia, the Middle East and the UK. When he completed his PhD at Curtin in 2009, he was working as the Independent Verifier on the Burj Khalifa in Dubai, the world's tallest building. He has received numerous awards over the years, including the prestigious George Stephenson Medal from the Institute of Civil Engineering in the UK in 2011. Dr Aldred is currently Technical Director at both Concrete Future and AECOM Australia, and an Adjunct Associate Professor in the School of Civil and Environmental Engineering at UNSW.
Professional Achievement Award – Humanities: Mr Greg Howlett
Bachelor of Architecture, 1977
Mr Howlett, a Director at Cox Architecture, has had a long and distinguished international career in architecture. After graduating in 1977, Mr Howlett accepted a position in the Middle East, working on large hotel resort projects, before moving to Europe. After attending the UK's renowned Architecture Association Summer School, he returned to Perth in 1980.
He has since worked on numerous major projects, including the West Australian Maritime Museum, Government Offices in East Perth and Singapore Airlines House, all of which received awards from the Royal Australian Institute of Architects.
Professional Achievement Award – Health Sciences: Ms Marita Walker
Graduate Diploma in Health Sciences, 1979;  Master of Applied Science, 1988
Ms Walker has been driving and leading change in disability, aged care and mental health sectors for more than 30 years. She has dedicated her career to improving the lives of people with disabilities and has made a significant impact on individuals, families, organisations and policy in Western Australia, Australia and internationally.
In her current role as a Trial Site Manager for the National Disability Insurance Agency in Western Australia, Ms Walker has led the implementation of the National Disability Insurance Scheme in WA, a challenging project which has required strong leadership, drive and determination.
Professional Achievement Award – Curtin Business School: Ms Sharon Warburton
Bachelor of Business, 1990
Ms Warburton has been smashing glass ceilings throughout her 25-year career. She is a non-executive director of numerous companies including Fortescue Metals Group, NEXTDC and Western Power as well as Chairperson of the Northern Australia Infrastructure Facility. She was the 2014 WA Telstra Business Woman of the Year and named in the 2015 Westpac AFR 100 Women of Influence. Ms Warburton also mentors thousands of emerging leaders through her digital mentoring platform, Steel Heels.
Lifetime Achievement Award: Ms Freda Jacob AM
Graduate Diploma Health Sciences, 1981
Freda Jacob helped set the standards for the occupational therapy profession in WA, leaving a monumental legacy. She was a member of the first Occupational Therapy School Board in 1960 and founded the Independent Living Centre in 1977, which continues to provide information and advice, assessment, training and hire services to enable Western Australians of all ages and abilities to live more independent and fulfilling lives. She was also the first WA member of the World Federation of Occupational Therapists.
Ms Jacob has been widely recognised for her contributions to her profession, having been awarded the 2012 Freda Jacob Award (named in her honour) from Occupational Therapy Australia, and included in the 2012 WA Women's Hall of Fame. She was also the first occupational therapist in WA to be awarded the Order of Australia (AM) for service to the disabled, which she received in 1981.
Community Service Award: Mrs Sherryn Reid
Diploma Teaching Early Childhood, 1988
After graduating with a Diploma of Teaching from Curtin in 1988 and working for a number of years as a teacher, Mrs Reid has furthered her passion for education and poverty alleviation at AdoptASchool.
The organisation was established in 2002 as a direct response to the first Bali Bombings to enrich and support the educational environment and community in both Bali and back home in WA. Mrs Reid works as AdoptASchool's Sponsorship Coordinator, which requires her to manage private and company educational sponsorships for Balinese children. Her commitment to the organisation is driven by her virtues of compassion, friendliness and generosity.
Young Alumna Award: Miss Ashlee Harrison
Bachelor of Commerce (Marketing and Public Relations), 2012
Miss Harrison has positively impacted thousands of lives with her Perth-based, not-for-profit organisation, zero2hero, which aims to raise awareness and reduce the stigma associated with mental health issues. In doing so, she has worked to combat the prevalence of suicide in Australia, and encouraged students to speak up about mental health issues and support their friends if they are struggling.
Since graduating in 2012, Miss Harrison has become the Director of Social Say, a social media management consultancy, and achieved a number of awards, including the 2016 West Australian of the Year Youth Award and a Pride of Australia Medal in 2015, for her outstanding contributions to the community.
Young Alumnus Award: Mr Nick Maisey
Bachelor of Science (Occupational Therapy), 2010
Befriend Inc, founded by Mr Maisey, is a Perth-based social enterprise with a vision of creating an inclusive, connected world. His organisation has encouraged a strong community of 4,500 people to break down social barriers and form new friendships at events such as arts and crafts activities, barbeques, outdoor adventures and quiz nights. In 2014, Befriend won the Act-Belong-Commit Partner Organisation Award.
Mr Maisey's passion and interest in social inclusion, enterprise and community development was recognised when he was named a finalist for the 2016 West Australia of the Year Youth Award and the 2016 WA Volunteer of the Year Award.
Global Impact Award: Mr Mohammed Zaheer Allam
Bachelor of Applied Science (Architectural Science), 2011
Less than five years into his architecture and planning career, Mr Allam has worked towards fostering resilient communities around the world. He is currently the Island States Chapter Chair of the International Network for Traditional Building, Architecture and Urbanism, and is the African Representative for the International Society of Biourbanism – a group dedicated to transforming architecture and planning practice through the application of scientific theory.
Among an impressive list of achievements, he received the 2014 Outstanding Young Person of the Year Award from JCI Mauritius. In addition, the Australian Institute of Architects selected his work for exhibition during the 2014 National Architecture Conference.
Volunteer Leadership Award: CGSB Alumni Chapter Committee
Winner: Curtin Graduate School of Business Alumni Chapter Committee
The CGSB Alumni Chapter Committee is an active and enthusiastic group committed to giving back to the Graduate School of Business, its sponsors, alumni and students.
In 2016, the committee played an important role at the school's information evenings, inspiring prospective students with their anecdotes on how their Curtin degree enhanced their career and in some cases, changed their lives. They have also increased engagement with fellow alumni, which has helped secure the school's accreditation with several industry bodies.
The committee has an ongoing commitment to helping children in need, supporting Parkerville Children and Youth Care for the past three years. In 2015 the committee's annual Christmas comedy debate raised $1,000 and attendees donated more than 30 Christmas gifts to the charity.
At the time of the award, the committee included President Steven Nicols, Vice-President Mathew Ong, Treasurer Ian Williams and Committee Members Kaushal Jhaveri, Eduardo Valenzuela, David Kam, Russell Friedman, Erivanan Rao and Caterina Crucitti.
Professional Achievement Award – Curtin Business School: Mr Benyamin Bin Ismail
Bachelor of Commerce (Banking and Information Systems), 2000
Mr Ismail, Chief Executive Officer of AirAsia X Berhad, has played a crucial role in AirAsia's growth by bringing a breadth of knowledge from different industry areas. He has helped AirAsia become one of the most covered stocks by domestic and international broking houses, and one of the most attractive companies on the Bursa Malaysia stock exchange in terms of transparency, investor returns and corporate governance.
Mr Ismail has been awarded Best Investor Relations Professional four consecutive times by Corporate Governance Asia. He is also a member of the Curtin Business School Advisory Network.
Professional Achievement Award – Curtin Business School: Mr Alan Langford
Bachelor of Business, 1985
Following his graduation from the Western Australian Institute of Technology in 1985, Mr Langford forged a successful career in business, and has worked at Bankwest for the past 27 years. As the bank's chief economist, his primary role is to advise Bankwest and its clients on the implications of economic and financial market trends.
Mr Langford is a board member for a number of organisations, including the WA branch of the Economic Society of Australia, the Housing Industry Forecasting Group and the Curtin Business School Advisory Network.
He is also a former State Councillor of the WA branch of the Committee for Economic Development of Australia.
Professional Achievement Award – Health Sciences: Mr Noel Fosbery
Bachelor of Pharmacy, 1981
Noel Fosbery, a dedicated pharmacist and owner of Friendlies Pharmacy in High Wycombe and Falcon, works hard to ensure that his community receives high-quality pharmacy services. Since graduating from Curtin in 1981 with a Bachelor of Pharmacy, he has been instrumental in developing innovative solutions to ensure access of opioid maintenance therapy and providing an easy-to-use solution for pharmacists across Australia.
Mr Fosbery is the developer and director behind EasyDose Dispensing Solutions and was recently awarded the 2016 Pharmaceutical Society WA Pharmacist of the Year. He was also a finalist in the Guild Pharmacy of the Year Award for 2015.
Professional Achievement Award – Science and Engineering: Ms Sabina Shugg AM
Bachelor of Science (Mining), 1993
Since graduating from the Western Australian School of Mines in 1993, Ms Shugg has held senior roles within some of the largest resource and consulting organisations in Australia. She is currently National Lead, Mining Performance with KPMG Australia and specialises in business improvement, organisational development and mine management.
Among her many achievements, Ms Shugg is the founder and chair of Women in Mining and Resources WA.
In 2013, she was named a winner in diversity in the Australian Financial Review Westpac 100 Women of Influence Awards, and in 2015 was awarded Member of the General Division of the Order of Australia (AM).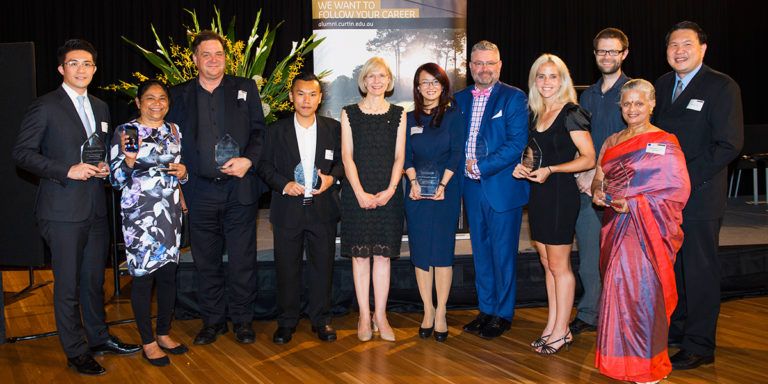 Lifetime Achievement Award: Gnanaletchumy (Jega) Jegasothy
Bachelor of Applied Science (Physiotherapy), 1972
Ms Jegasothy has had a distinguished physiotherapy career both nationally and internationally as a clinician, volunteer, mentor, and researcher. Following her graduation from WAIT, she became a physiotherapist at the Royal Perth Hospital where she worked tirelessly for 37 years and became a Senior Physiotherapist in the Neurosurgical Rehabilitation Unit. In this role, she was an important figure in the development of the State Rehabilitation Centre for Neurosurgery and Acquired Brain Injuries. In 1992, she travelled to Cambodia as a volunteer and worked alongside the United Nations and the World Health Organization to improve the lives of adults and children with amputation and disability. More recently, Jega has been a key figure in the Late Effects of Disability Clinic, providing rehabilitative support for adults with disabilities acquired at childhood. In 2012, Ms Jegasothy received the Australian Physiotherapy Association (WA) Branch President's Award for her contribution to the profession.
Community Service Award: Dr Sandy Chong
Bachelor of Commerce (Management and Marketing), 1996; Doctor of Philosophy (Information Systems), 2003
Dr Chong is inspiring young people across Southeast Asia to achieve their career dreams. Sandy recognises the impact education has had on her career and has been determined to give back to the community by mentoring young people, conducting leadership workshops and public speaking. In particular, Dr Chong has been instrumental in supporting young women. She has served as an Executive Member on the United Nations Association of Australia, at the United Nations Women International Women's Day Committee and has secured significant philanthropic support for major United Nations projects from her clients.
Young Alumna Award: Ashleigh Nelson
Bachelor of Science (Occupational Therapy), 2010
Ms Nelson is a dual Commonwealth Games gold medallist, having played a pivotal role in the Australian women's hockey team at the 2010 and 2014 games. During her time as a student, she successfully managed both study and hockey commitments and now works part-time at IPAR in the area of injury management and assisting injured workers return safely to their workplace.
Away from the hockey field, Ms Nelson is an ambassador for the suicide-prevention charity RUOK for which she raised $32,000 in 2014 while trekking the Kokoda Trail, and a mentor for the charity Ladder which supports at-risk youths.
Global Impact Award: Dr Mariya Ali
Bachelor of Social Work, 1998
Dr Ali has devoted her professional career to improving children's rights internationally. Since graduating in 1998, Mariya has worked at major international organisations including the World Health Organization, United Nations Children's Fund (UNICEF), Action for Children and Oxford Brookes University, and her work has been presented to the ICCPR Committee and the UK Parliament's All Parliamentary Groups. Her professionalism, passion and knowledge of children's rights has enabled her to work successfully in politically and religiously sensitive regions and her work has improved the lives of millions of children across the world. Dr Ali has also resumed her successful academic career as Honorary Knowledge Exchange Associate in the Law Department at Oxford Brookes University.
Volunteer Leadership Award: Joerex Tsang
Bachelor of Commerce (Marketing and Advertising), 2005
Since graduating in 2005, Mr Tsang has continued his association with Curtin as a key supporter and driver of alumni activities in Hong Kong. He is the Secretary for the Executive Committee of Curtin University's Alumni Association Hong Kong, is the University's Relationship Manager to the Federation of Australia Alumni Association and Austrade in Hong Kong, and was previously the Chair of the Curtin University Hong Kong Management Committee. In each of these roles, he has played an important role in strengthening Curtin's relationship with alumni in Hong Kong and the greater community.
In his professional role, he is the Assistant Marketing Manager for Frank Templeton Investments, Hong Kong, and is responsible for the implementation of marketing strategy to increase brand awareness in Hong Kong and mainland China.
Professional Achievement Award – Science and Engineering: Beer Opatsuwan
Bachelor of Engineering (Electrical and Computing Engineering), 2006
Less than 10 short years into his engineering career, Mr Opatsuwan has made significant contributions to the standardisation of engineering practices. Since graduating in 2006, he has also been prolific in representing Australia at international engineering conferences and sharing this passion as a mentor to young engineers and fellow graduates. Earlier this year he received the prestigious Queensland Young Professional Engineer of the Year award and was a finalist for the national award. In his role as the Network Substation Standards Engineer at Energex, Theerasak was instrumental in the emergency response to the Queensland flood crisis in 2011.
Professional Achievement Award – Humanities: Michael Turkic
Bachelor of Arts (English), 1983
Mr Turkic is an accomplished actor, director and educator in the film and theatre industries. After graduating from WAIT in 1983, he began his career as an actor in several ABC shows and series as well as theatre productions. In the late 1990s, he became a director for several national touring productions including Grease – The Mega Musical, Happy Days and The Sound of Music. Mr Turkic's excellent work within the film and theatre industries was recognised with an ARIA Award in 1988. In recent years he has lectured in musical theatre at several institutions and was a founder of interCulture casting & managing (iCCAM) which is dedicated to the inclusion and promotion of artists of a non-Anglo heritage and supporting artists living with a disability.
Professional Achievement Award – Humanities: Peter Lee
Bachelor of Applied Science (Architectural Science), 1977; Bachelor of Architecture, 1979
Mr Lee is the driving force behind iconic Perth developments such as the new Perth Stadium, Brookfield Place and one40William. He is regarded as one of Western Australia's premier architects and has won a number of state and national architectural awards. Mr Lee is currently a director at the international design firm HASSEL where he is responsible for leading a multidisciplinary international design team engaged in a diverse range of major local, national and international projects. His commitment to the architecture industry is illustrated by his position on a number of state and national industry boards including FORM, an independent, non-profit arts organisation that harnesses creativity to generate richer places, community, and cultural life in Perth.
Professional Achievement Award – Health Sciences: Andrew Whitehouse
Bachelor of Science (Speech and Hearing Science) Honours, 2002
Professor Whitehouse is an internationally-renowned researcher into autism spectrum disorder. After graduating from Curtin in 2002, he completed a PhD at The University of Western Australia and now directs the Autism and Related Disorder research team at the Telethon Institute for Child Health Research in Western Australia. His team is investigating the genetic and neurodevelopmental causes of disorders such as autism and language impairment, and hopes to identify prenatal risk factors for autism. Professor Whitehouse has published two books and his research has garnered worldwide media interest in TIME, The New York Times, CNN, and the BBC among others. He has won numerous awards and accolades including WA Business News 40 under 40 (2012) and was named as one to watch in The West Australian list of 100 Most Influential Western Australians (2013).
Professional Achievement Award – Curtin Business School: Joachim Tan
Bachelor of Commerce (Economics and Finance), 1998
Mr Tan was recently recognised by GasToday magazine as one of the top 20 most influential leaders in the Australian gas industry. Following his graduation from Curtin in 1998, he has forged a successful career in business, economics and energy in both the public and private sectors. He has played an important role in the development of the WA energy sector, developing the pipeline easement calculation formula that guides that WA Government on easement charges.
Outside of his professional career, Mr Tan volunteers as a board member and director at several not-for-profit organisations and provides consultancy advice to the Singapore Chamber of Commerce (WA).
Young Alumni Medal: Pooja Maru
Bachelor of Pharmacy, 2007
Ms Maru graduated from Curtin University with a Bachelor of Pharmacy in 2007 and is currently part way through completing her Master of Business and Administration at Curtin.
She became managing partner of Craven's Pharmacy in 2012 at the age of 27 and has been instrumental in setting up mental health services in the pharmacy, developing a supportive, non-judgemental platform for mental health patients, their caseworkers and their doctors. Ms Maru continues to enhance their mental health service offering and is working with Minister Helen Morton on achieving better health outcomes for mental health patients.
Young Alumni Medal: Kyle De Souza
Bachelor of Commerce (Management), 2010; Bachelor of Engineering (Mining Engineering), 2010
Mr De Souza graduated from Curtin's Western Australian School of Mines in 2008 with a Bachelor of Mining Engineering and has given his time, skills and earnings selflessly and tirelessly to bring education to African communities. In 2011 he travelled to Kenya to help at an orphanage in Nairobi, and shortly after set up the not-for-profit organisation Ewangan to give the children of local cattle herders desperately needed access to education in remote areas.  This year, two of the students became its first to achieve primary school graduation. Mr De Souza has helped to build a classroom for orphans and a night school for Massai tribesmen in Kenya. He is founder and President of the charitable organisation Ewangan, General Manager of an Indonesian restaurant/resort, and on the WASM Graduates' Association board.
Distinguished International Alumni Award: Harith Iskander
Bachelor of Art (English), 1988
Mr Iskander graduated from Curtin University with a Bachelor of Arts (English) and has since returned to Curtin, bringing his stand-up routine to Perth in 2014.
He is generally acknowledged as Malaysia's premier stand-up comedian. For more than a decade he has performed at countless events and entertained thousands of Malaysians and foreigners with his unique and original material. He is passionate about comedy and believes that people need laughter in their lives to counter other more serious events. As well as being a celebrated comedian, Mr Iskande is also an award-winning film director, actor and writer.
Distinguished International Alumni Award: Simon Collinson
Bachelor of Applied Science (Psychology), 1989
Dr Collinson has had a successful career since leaving Curtin. He has won a McDonnell-Pew Fellowship to complete postdoctoral studies at Oxford and has made significant contributions to clinical psychology training in Singapore. He developed and maintained an unpaid clinical service for over six years at the National University Hospital. Dr Collinson has also mentored many students and led many research projects on cognition, validation of tools locally and looked into specific local issues e.g. metabolic syndrome etc.
Distinguished International Alumni Award: Philco Wong
Doctor of Philosophy (Business Administration), 2012
For more than 35 years, Dr Wong has been dedicated to the implementation, delivery and management of large-scale infrastructure projects in Hong Kong, Mainland China and overseas. Dr Wong is enthusiastic about participating in community and professional services. He is a fellow member of Hong Kong Institution of Engineers and the Institution of Civil Engineers in the UK. He is currently Chairman and Member of several institutions and projects.
Distinguished International Alumni Award: Netty Muharni
Master of Urban and Regional Planning, 2007
Ms Muharni was among the 10 percent of her community to survive the 2004 Tsunami, but tragically, her family were lost in the disaster. In the post-disaster chaos of uncoordinated relief efforts, she became determined to learn how communities like hers could be better protected from future disasters. At her sister's suggestion, she applied for and won an Australia Awards scholarship to study a Masters of Urban and Regional Planning at Curtin University. Living in the quiet and ordered streets of Perth – what she calls "my second home" – Ms Muharni found the mental space to write a thesis deemed the best among the class of 2007. Now, as Head of Promotion Division at Aceh Investment Coordinating Board, she leads a very dynamic team and has created a working environment that draws the absolute best from all. Very committed to her work, she has been an inspiration for her team and colleagues.
Alumni Community Achievement Award: Lim Swee Hia
Bachelor of Science (Nursing Management) 1997; Master of Nursing, 2008; Honorary Doctor of Science, 2012
Professor Lim is currently Director of Nursing at SingHealth, the largest healthcare group in Singapore, and in 2008 was appointed Adjunct Associate Professor of Curtin's School of Nursing and Midwifery.
Highly respected in the nursing fraternity after 40 years in the profession, Professor Lim is credited with fostering close professional relationships to significantly advance nursing education, research and workforce development in Singapore. From her base in the SingHealth Alice Lee Institute of Advanced Nursing at Singapore General Hospital, she and her team work collaboratively with Australian colleagues to improve the career prospects and training of nurses, through the introduction of evidence-based practices, research, training and postgraduate nursing programs.
Alumni Community Achievement Award: Kristy Tomlinson
Human Communication Science, 2007; Master of Philosophy (International Health), 2015
Ms Tomlinson holds a Bachelor of Science in Human Communication Studies and is currently completing Master of Philosophy in International Health both at Curtin.
Her ambition is to use her studies to achieve optimal health and wellbeing outcomes for minority groups, enabling them to be advocates for their own health needs and to become the best possible versions of themselves. Ms Tomlinson's work targets underprivileged, underrepresented minority groups both internationally and domestically. Through her work with Equal Health and as the Go Global Country Coordinator for India, she provides free, interprofessional health care to people in rural India. Domestically, she works with underprivileged students, from low socio-economic backgrounds at Perth's Challis Early Childhood Education Centre.
Distinguished Australian Alumni Award: John Worsfold
Bachelor of Pharmacy, 1989
Mr Worsfold is a distinguished AFL player and coach. He was selected as an inaugural squad member of the West Coast Eagles in 1986, the same year in which he commenced his Bachelor of Pharmacy degree at Curtin University. He commenced playing AFL in 1987 and was appointed captain in 1991 and went on to be premiership captain in 1992 and 1994. Two years after his playing career concluded, Mr Worsfold was appointed assistant coach at Carlton Football Club, where he remained for two years. He was appointed coach of the West Coast Eagles in 2002 and went on to coach 281 games over the next 12 years. The Eagles won a premiership in 2006 and he was twice named AFL Coach's Association Coach of the Year.
In addition to his legendary AFL career, he has a highly impressive array of contributions to society. For example, he is an ambassador to the Shane Warne Foundation and the Australia Day Council, and he has also been an active supporter of charities such as Channel 7's Telethon, the Cancer Council and the SAS Resources Trust.
Mr Worsfold is now an entertaining motivational speaker who talks about team work, team building and achieving and maintaining goals. Using anecdotes to entertain and educate his audiences, his goal is to effect cultural and behavioural change within an organisation.
Distinguished Australian Alumni Award: Davina Porock
Diploma of Applied Science (Nursing), 1982; Bachelor of Science (Nursing), 1986; Postgraduate Diploma in Nursing, 1990; Master of Science (Nursing), 1992
Dr Porock is one of the world's most esteemed international experts in person-centred end of life care and a leading researcher in the care of people with dementia. Her work on end of life prognostication has dramatically improved the evidence base for advanced care planning at the end of life whilst her significant contribution to the development of person-centred approaches to the care of the elderly has impacted upon care communities as far afield as Australia, the UK and the United States of America.
Distinguished Australian Alumni Award: Marianne de Pierres
Bachelor of Art (English), 1985
Ms de Pierres has had a very successful writing career. She has published several novels and short stories, and her work has been translated into nine languages. She has challenged traditions by writing across genres and defied stereotyping by telling her stories on multiple platforms. As well as her extensive writing credits, Ms de Pierres has given back to the writing community through formal and informal mentoring of emerging writers and participating in writers' festival across Australia. She also plays an important role in building online communities, creating an online hub for readers and authors.
She is a well-respected author who continues to coach and mentor others and is an ambassador for reading and literacy.
Distinguished Australian Alumni Award: Bill Beament
Bachelor of Engineering (Mining Engineering), 1996
Mr Beament is the Managing Director of ASX-listed goldminer Northern Star Resources.
He has developed a reputation for being hard working and showing exceptional leadership skills. When the gold price dropped causing many companies to consolidate their mines, Mr Beament had placed Northern Star Resources in a great market position and in 2010, they were able to secure a $40million deal for the Paulsen's goldmine in Western Australia and managed to repay the full acquisition within seven months.  On the fourth anniversary of Northern Star, the company gave 5kg of gold, worth approximately $250,000 to the Telethon Adventurers. It is a cause close to their heart as they are a young management team all with young kids.
In 2013, Bill was named First Amongst Equals at the Business News 40under40 awards and is a board member for the Science and Engineering Advisory Board at Curtin.
Distinguished Australian Alumni Award: Dr Sue van Leeuwen
Bachelor of Science (Nursing), 1991); Doctor of Philosophy (Business Administration), 2007
Dr van Leeuwen is an experienced community leader with experience in both executive and non-executive roles. She is a mentor and role model of ethical and values-led leadership and was instrumental in establishing Community Leadership Australia – a national network of leadership organisations with a vision to create more sustainable and resilient communities.
As CEO of Leadership WA, Dr van Leeuwen has led a vision to increase strategic community capacity building. Leadership WA values ethical leadership, diversity, change and community service. As CEO, she embodies and inspires these values: her personal and professional contributions are evidence of her living these values.
Inspiring Alumnus Award: Riyadh al Hakim
Bachelor of Social Science (Politics and International Relations), 2008; Graduate Diploma International Relations, 2010; Master of International Relations, 2010
Mr Al Hakimi arrived as a refugee with his family in Australia in 1995, aged 17, after spending five years of his life in a refugee camp on the border of Iraq and Saudi Arabia. Despite the personal challenges that he and his family have faced he continues to give back to his community – both in Australia and in his homeland of Iraq.
In Iraq, he works with the local charity Wheelchairs for Kids. This project first commenced in 2008 when he sent over 300 wheelchairs to children who had been injured as a result of the war, and has sent around 1200 wheelchairs to date. Within Australia he contributes actively to the work of the Centre for Human Rights Education. He has also assisted an uncountable number of refugees with their settlement in Australia.