Architecture graduate builds successful beauty empire
17/02/2023. By Carmelle Wilkinson.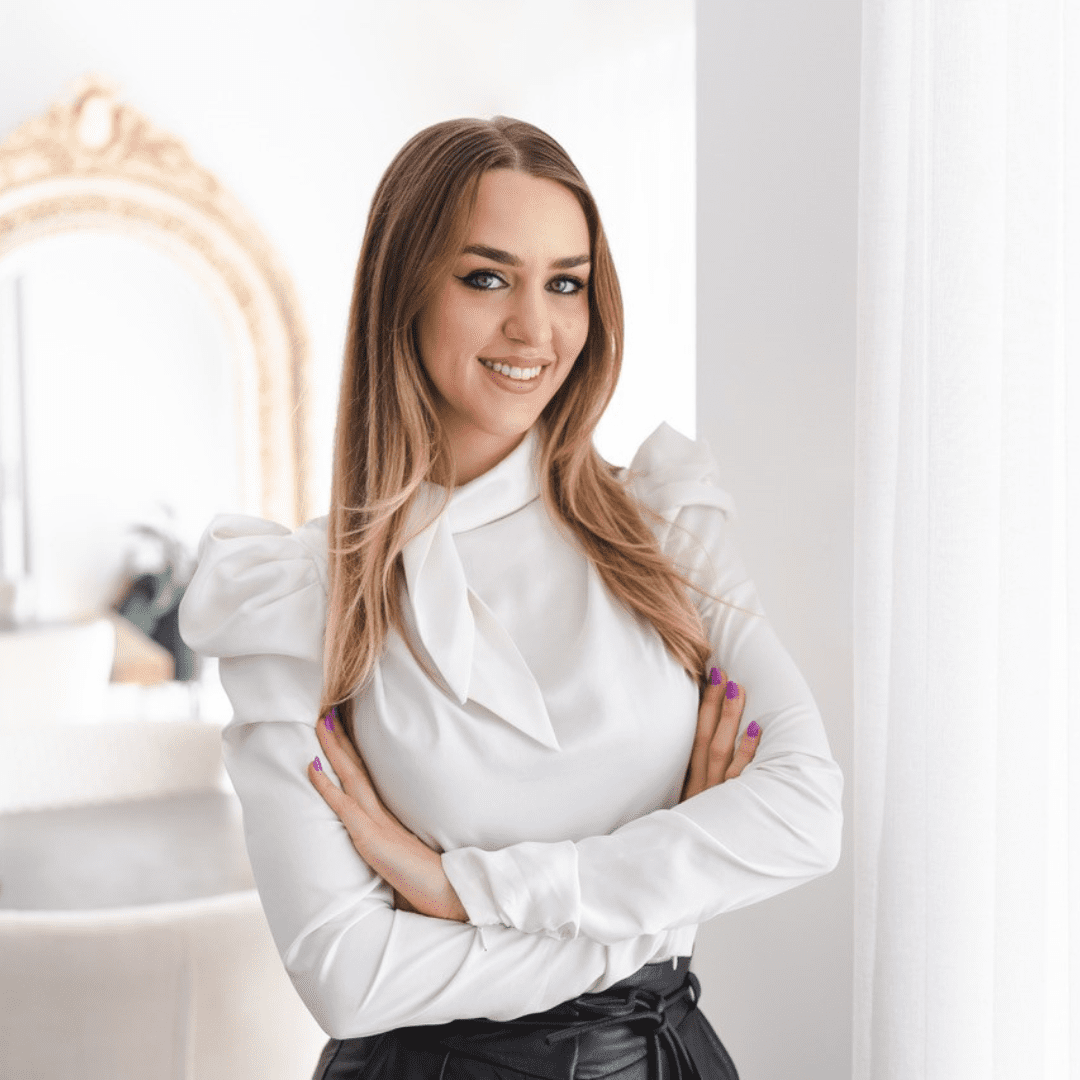 The Quick Flick Founder Iris Smit has been recognised on the Forbes Asia 30 Under 30 list.
An architecture graduate by trade, Perth entrepreneur Iris Smit is building her cosmetics empire one must-have beauty product at a time.
The Curtin graduate and inventor of The Quick Flick said banking on herself was the best decision she could have ever made, ahead of her business launch in 2017.
Iris' values of empowerment and self-expression set her apart from fellow young entrepreneurs, and her revolutionary vision to reinvent beauty tools had led to a thriving multimillion dollar company.
A budding entrepreneur from young, Iris recalls selling homemade bracelets to her teachers in primary school.
These days, the savvy businesswoman is the face behind a successful beauty brand with her products now gracing the shelves of Priceline and Coles stores around the country.
Iris sat down with Curtin Commons recently to talk about her cult beauty favourites, the road to success and her plans for world beauty domination.
Your highly popular winged eyeliner was an overnight success story, did you anticipate it would take the beauty world by storm?
I had the idea for the winged eyeliner during my final year at Curtin, smack bang during the middle of my thesis. I had always had a huge interest in beauty, and I would struggle to create a wing using an eyeliner.
The winged eye was kind of my signature look and I wore it every day, but I would still stuff it up. It would literally take me 15 minutes to get right.
One day the idea came about to create a tool to assist with perfecting the winged-eye and I thought let me try and find something to solve this problem.
What initially started out as a little project for myself, then turned into something so much more.
Following my appearance on Shark Tank in 2018 everything changed, and I thought to myself, wow, maybe I really have something here.
Subsequently, turning down the $300,000 Shark Tank offer allowed me to go it alone and put 100% of profits back into growing the business.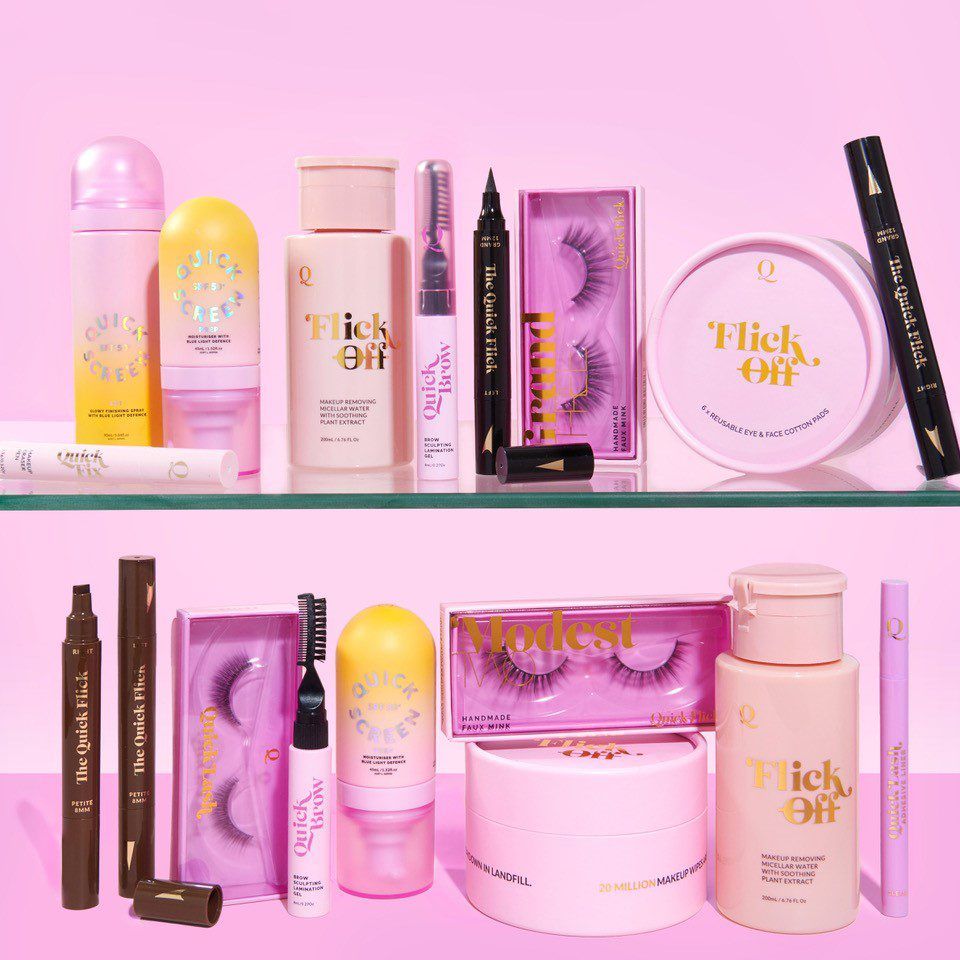 Iris is building her cosmetics empire one must-have beauty product at a time.
Your vision now includes an impressive line-up of beauty innovations including the popular beauty fridge and now a sunscreen with blue light defence. Did you have a pinch yourself moment seeing your products instore?
It's so hard to describe. It's not so much a pinch yourself moment, as it is rewarding. Just seeing my hard work come to life and on the shelves is an incredibly proud feeling.
The business has boomed quite a lot since the winged-eye stamp.
The idea to include a sunscreen was definitely a shift from our other products and came about during the pandemic, when most people were staying home and wearing less makeup.
Like many others I became more skincare and health focused, and I started looking at ways to look after my skin.
Before our brand I didn't even wear sunscreen.
Now I can't go a day without it.
From beauty products to now skincare, what inspired your detour from architecture following graduation?
I've always been really interested in beauty and make-up.
I went to a private school that was very strict, and that meant no make-up or jewellery, and every year in my student summary card it would say something like "Iris is pushing the boundaries with wearing make-up". But clearly it was who I was, and I was just trying to be me. Haha.
As much as I loved studying interior architecture at Curtin and have a real passion for design and interior spaces, I was always very passionate about beauty.
What are the downsides to owning your own business and how do you navigate these hurdles?
There are certainly pitfalls to owning your own business. But there are also some big rewards.
I guess the downside to starting any business is self-doubt.
A lot of people let doubt and fear get in their head and that's not the right mindset to be in when starting a business.
I always believed in my ability and knew I could achieve whatever I set my mind on it.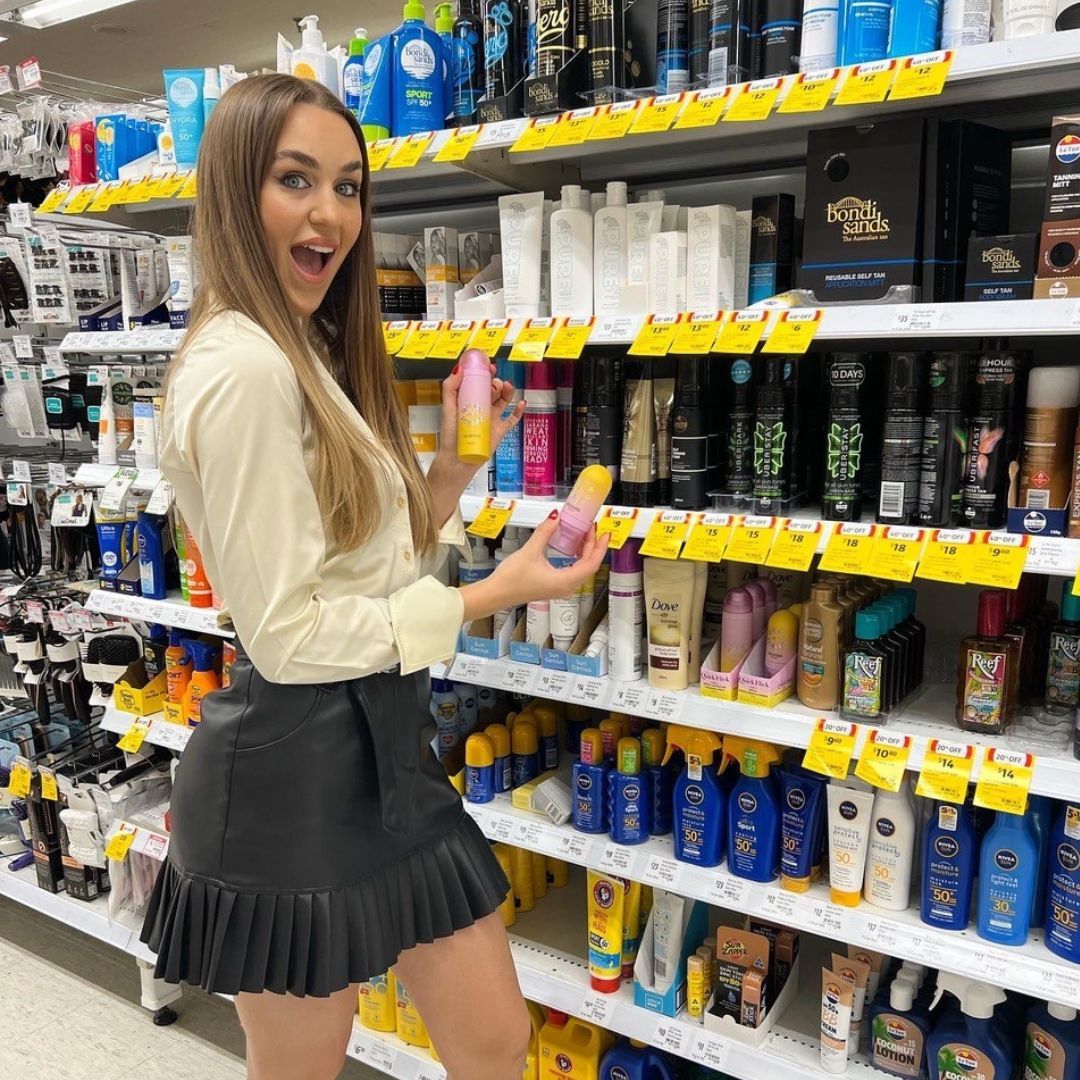 Do you have advice for life lessons for budding entrepreneurs?
One of the biggest lessons I've learned is make peace and deal with unresolved traumas and issues before launching your business.
It all sounds very spiritual, but the truth is if you don't deal with this before starting out it will follow you like a shadow, and it will start to impact your business and your mindset.
I struggled with poor mental health all my life, and in 2019 I sought professional help to work through past traumas.
It wasn't until I hit rock bottom that I realised I needed help.
Once I got help, I was able to heal and this has now allowed me to feel empowered and inspire others.
My other advice to anyone wanting to launch their own business is to always believe in yourself and believe that you deserve success.
I see a lot of people starting businesses for the wrong reasons, whether it's validation or to get rich quick or to feed their ego – but these almost never succeed.
Build a business you can be proud of and do it for the right reasons.
There's no room to be stagnant.
It pays to level up constantly and always look at ways you can improve.
___
Read more stories like this one