Moorditj yorgas, moorditj boodja – strong women, strong country
'Moorditj yorga' means 'strong woman' in the Noongar language of Western Australia's South West. Colloquially, it also means 'deadly'. We've all been influenced by strong women in our lives – mothers, sisters, aunts, teachers, colleagues and friends.
Women are the bedrock of any community, particularly those that have long faced social and economic inequity. The Moorditj Yorga Scholarship Program will support mature-aged Aboriginal and Torres Strait Islander women – who may feel the promise of higher education has passed them by – to enter university, pass their studies and receive mentoring as they transition into their careers.
Together, let's make this opportunity available to as many moorditj women as possible.
Know their stories
Pictured is Janelle Brown, a current Moorditj Yorga Scholarship recipient, whose journey you can learn more about in the article below or by listening to her interview on CurtinFM.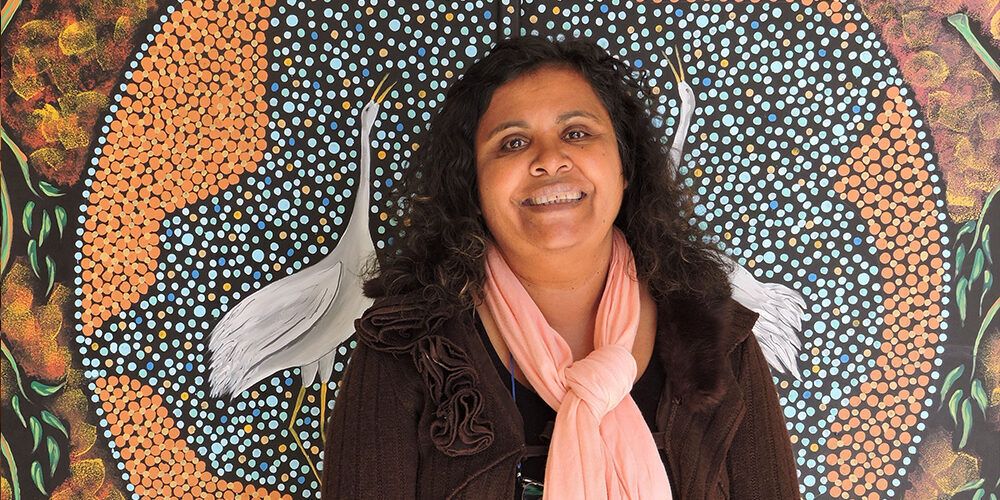 Know their stories
Read June's full story, and the stories of strong Aboriginal women like her, in our special series of articles called The Power of Educated Women.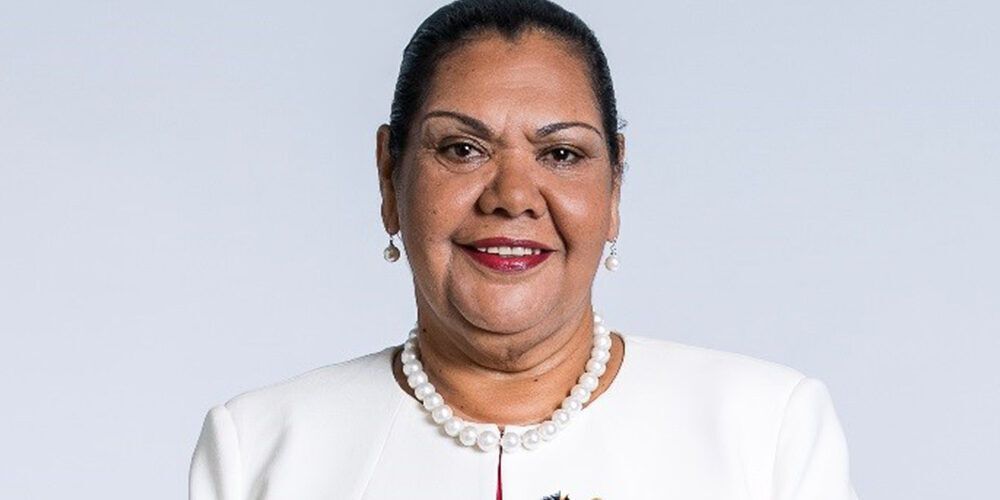 Know their stories
Read Sandra's full story, and the stories of strong Aboriginal women like her, in our special series of articles called The Power of Educated Women.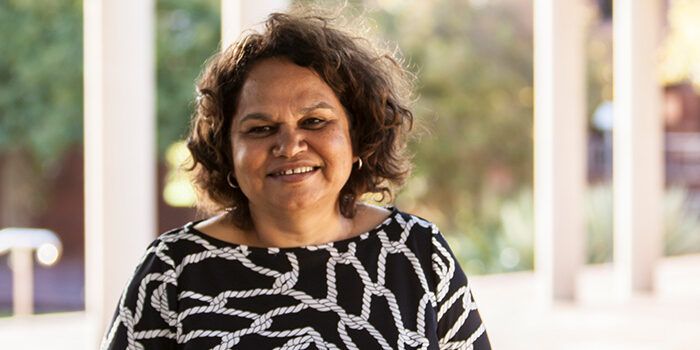 Hear from our scholarship recipients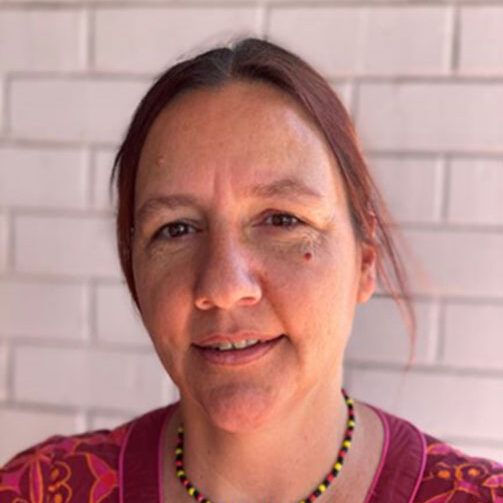 Renna Gayde | Bachelor of Social Work
"I am Bunyarinjarin, a Walbuja Woman from the Yuin Nation. I was displaced at age 13 due to my father's violence and have been living on Noongar Boodja since I was 18 years old. Having never had the chance to attend high school, I honestly never believed that I would be able to pursue a degree at University. Receiving the Moorditj Yorga scholarship has increased my confidence and validated that I am on the right path.
As a sole parent having lost my partner, the father of my youngest children back in 2014, and with no family support on this side of the country, this scholarship allows me to breathe. It is difficult to put into words how much receiving this scholarship will change my life, and my children's lives.
I commit to giving back with deep gratitude and humility with greater opportunities and capacity that this scholarship affords me."
Jill* | Moorditj Yorga Scholarship recipient
"The past 30 years of my life has been a journey of heartache, struggle, loss and grief, but also of self-discovery, recovery, triumph and healing. Having experienced homelessness, domestic violence and drug addiction, I have now been in recovery for seven years and have worked in Aboriginal mental health for the past five years.
"These years have given me the capacity to contribute to society more than I ever could have imagined. It is always challenging to juggle full-time work, study and caring for my granddaughter. But this scholarship has given me the means to afford this course and pay my mortgage. I am blessed that I was given a second chance at life, and my course will enable me to achieve the dreams I wish to pursue in the mental health field for Aboriginal people."
*Name changed for personal reasons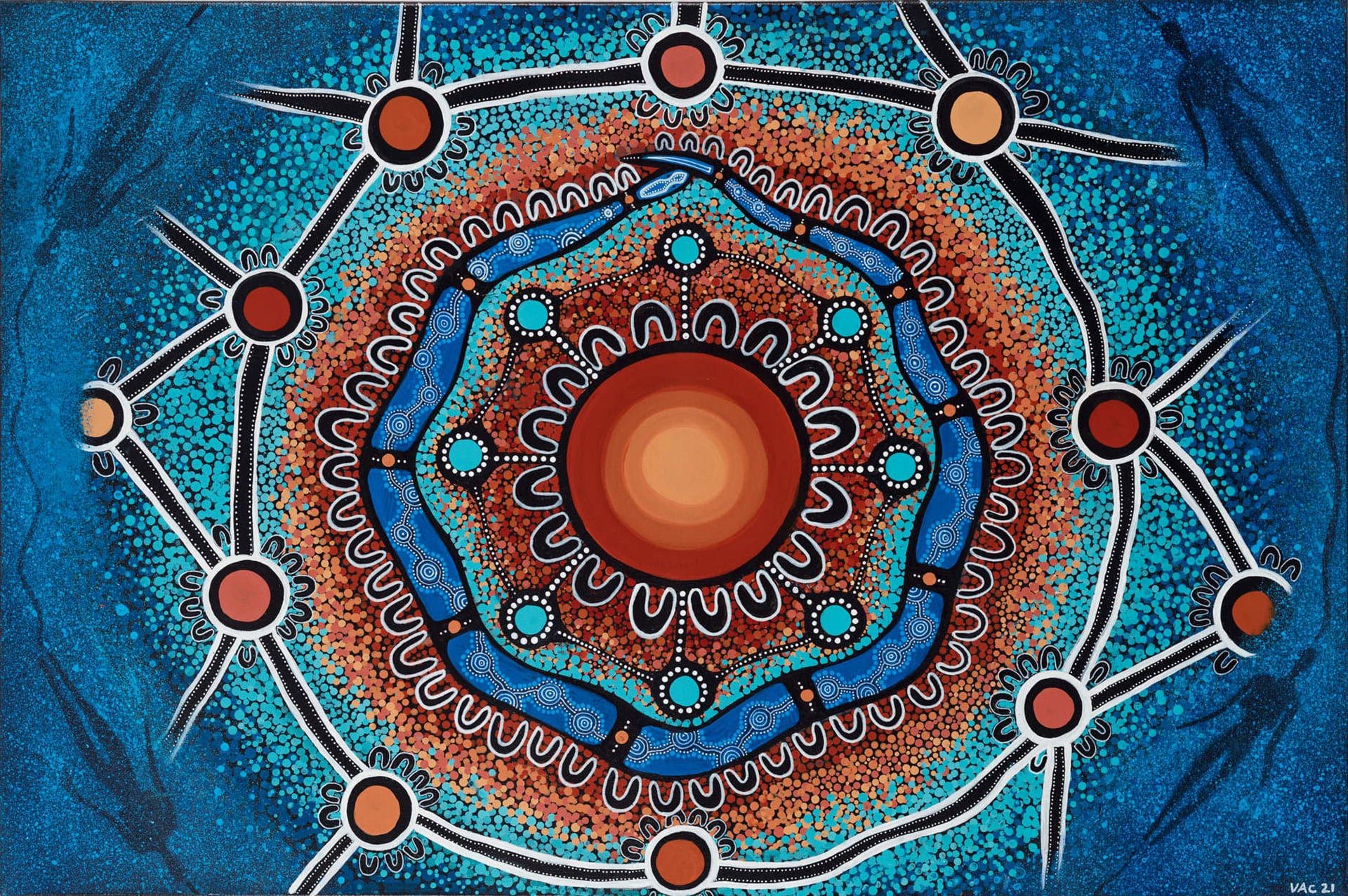 Valerie Ah Chee, Yorgas Barloonginy, 2021, acrylic on canvas.
This artwork was especially commissioned for the Moorditj Yorga Scholarship Program. It represents the transference and continuity of knowledge between generations of Aboriginal women since creation.
The circle in the middle is the first gathering of the Elder matriarchs (holders of knowledge and learning) teaching the next generation of women about identity, connections, belonging and culture, and sharing their wisdom on business, country, culture, language, resilience, strength, survival, rituals, ceremonies and stories. This transference of knowledge is fluid and alive – always moving backwards, forwards, sideways and circular to ensure continuation, and represents our survival and the strength of our culture and identity. It moves between the circle and the Elders to family groups, and between communities as represented by the small circles.
The snake is the Wagyl, creator and protector of the waterways in Noongar culture, which is essential for life. The area within the Wagyl represents what we learn from birth – who we are, where we belong, our culture and language. The women sitting around the snake are ready to start a different journey to learning. The outer circles and pathways represent the interconnected institutions and paths that complement what we have been taught from our Elders since birth. These paths take us to places where we meet new people and learn from different communities, but they always take us and our learning back to our belonging place, where we began. These paths go into the universe and connect us to the women who came before us and sacrificed so that we, when we are ready, can fly.
Apply for the scholarship
If you have any questions about applying for the Moorditj Yorga Scholarship, please get in touch with us.
FAQs
Have a question? Further information is available about the scholarship, the public celebration, your donation, and more.
Contact us
Our team welcomes the opportunity to chat with you about the program and how you can show your support.