The Learning Futures Capabilities Platform examines and explores issues related to human and organisational learning and teaching.
Learning Futures is focussed on both sharing 'what we know' about these topics, and about expanding the boundaries of 'what is possible' in formal and informal education settings. We create spaces where education practitioners, industry, policy makers, parents, caregivers, students, researchers, and teachers can come together to share insights, ideas and innovation.
The Learning Futures Capability Platform is launching activities and events in 2023, including:
Establishing an industry-partnered Learning Futures Laboratory.
A series of lectures, panels and policy fora about the Future of Learning and Teaching.
UNESCO and Australian World Teachers' Day events.
A series of workshops focussed on best practices and innovation in university, early childhood centre and school-based learning and teaching environments.
The Learning Futures Capability Platform is seeking to co-construct new educational possibilities for generations to come.
Learning Futures Student Research
'The Effectiveness of Immersive Virtual Reality as a collaborative learning tool to study Chemistry'
Curtin School of Education Higher Degree by Research student, Dewi Ayu Kencana Ungu is exploring the educational affordances of collaborative immersive virtual learning (iVR) for learning chemistry. To investigate the unique benefits of 3D visualisation of iVR, comparisons are made on how students interact to learn chemistry using iVR and other media, such as physical models and desktop simulation.
Immersive virtual reality (iVR) as an advanced 3D visualisation technology can enhance students' scientific visualisation and engagement in learning. This research takes a closer look at how students use iVR to learn science in collaborative environments.
Understanding students' interactions inside the virtual environment could help future educators better adapt and design educational iVR applications for science learning.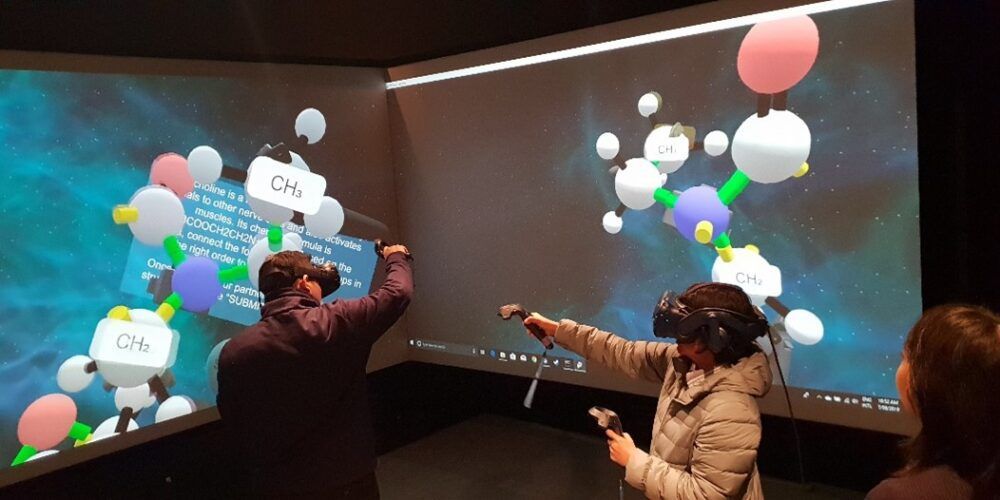 Recent news
Our Schools
The Faculty of Humanities encompasses three schools, each comprising multiple disciplines specialising in various degree programs. At Curtin, our schools offer a comprehensive education in practical and transferable skills that can be applied in multiple professional settings.
School of Design and the Built Environment
Do you possess a creative inclination and a keen interest in design, urban culture, architecture, and the environment? Or do you aspire to enhance the living standards of all individuals?
School of Education
Are you passionate about making a positive impact on others? The School of Education equips professionals with the necessary skills and knowledge to excel in a diverse range of education-related industries. Our programs have earned national and international recognition for their exceptional quality.