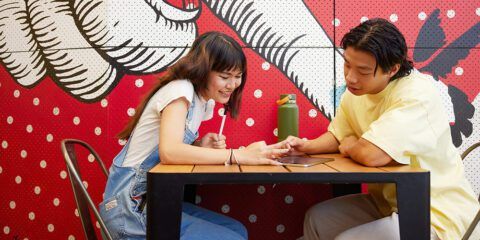 Enrolment Planners
Use the Enrolment Planner to determine the order of study for full time progression.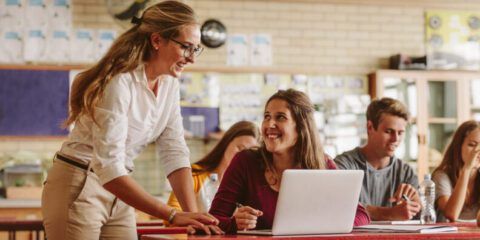 Professional Experience
Professional Experience is one of our strengths in our education degrees.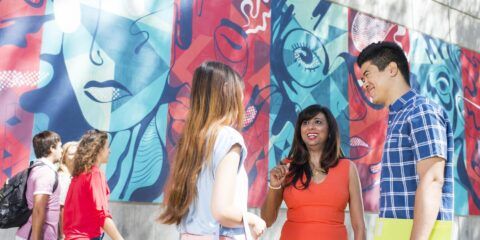 Our people
Contact information for our education staff.
Our rankings
We're ranked in the top 150 in the world for Education in the 2021 QS World University Rankings by Subject.
2023 Student Awards Ceremony
Celebrating with Professor Jeffrey Brooks, Head of School, are this year's student award winners. The 2023 School of Education Student Awards Ceremony was held in the Brodie-Hall Atrium at the John Curtin Gallery and the BankWest Lecture Theatre.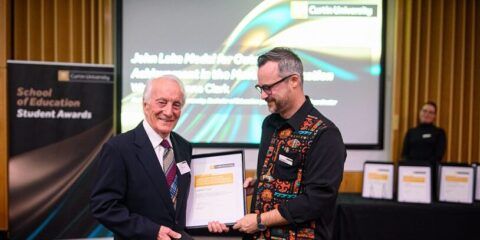 Dr John Lake presented the John Lake Medal for Outstanding Achievement in the Master of Education to Dr Saul Karnovsky on behalf of Leanne Clark, the 2023 award winner.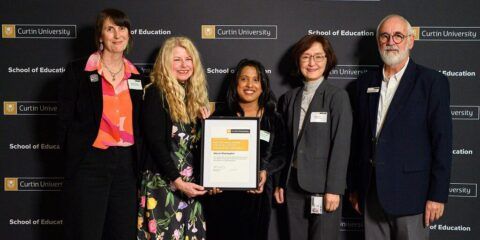 Waruni Ekanayaka, award winner of the Walter D Neal Award for Excellence in Educational Research, joined by Belinda Stewart, President of WATESOL, A/Prof Toni Dobinson, A/Prof Mihye Won and Prof John Williams from the School of Education.