Disability and accessibility
We are committed to equal opportunity in education and employment, and seek to provide an environment where all staff and students are provided the opportunity to participate fully in Curtin activities.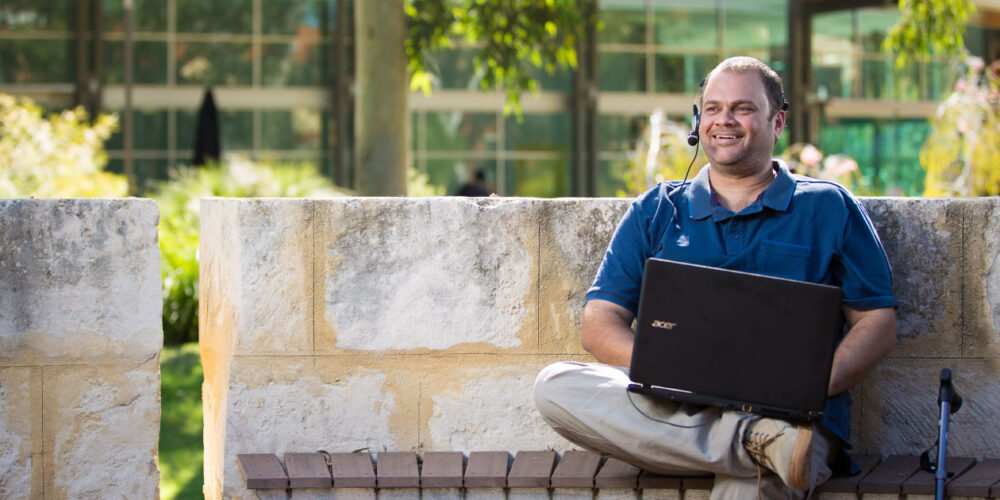 Our Disability Access and Inclusion Plan (DAIP) is a long-term plan with key goals and milestones that focus on accessibility and inclusion for people with disability.
The 2022 DAIP review will result in a new plan to guide continued improvement to access and inclusion at Curtin for staff, students and visitors with disability. The review will focus on access to buildings, facilities, events, services, information, skilled staff and complaint and consultation mechanisms at Curtin.
Good access and an inclusive culture benefit not only people with disability but also people with prams or trolleys, cyclists, people new to campus and people who don't use English as their first language.
A summary of the key findings will be shared on this page in June 2022 for those with an interest. The draft 2022-2026 DAIP will be prepared and available on this page in the second half of 2022.
Support services
Students
Students can access tailored support from our AccessAbility advisors, including:
Staff
Staff members with disability or injuries can access a range of services and support.
Visitors and Carers
Visitors and Carers can access campus accessibility information and assistance.
Our Physical Access Plan
The Curtin Physical Access Plan provides the framework to guide Curtin towards best practice in universal design in the built environment by 2030.
Getting around campus
View our accessible campus map for our Curtin Perth campus.
Legislation, policies and guidelines
Curtin agents and contractors providing services directly to the public must adhere to Curtin's requirements and deadlines relevant to the Disability Access and Inclusion Plan (DAIP).