Student accommodation offers
We're opening exciting new student accommodation options at Curtin Perth as part of our new innovation precinct, Exchange. To celebrate the launch, we are offering special accommodation rates for 2022, so there's no better time to experience living on campus.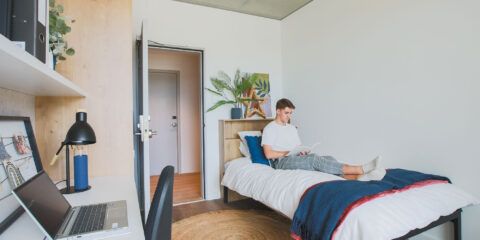 St Catherine's College
In 2022, students will be able to apply for The Curtin Award to live at St Catherine's College at Curtin University. The Award provides $7,500 for all Curtin residents* admitted to St Catherine's College, deducted straight from your residential fees. St Catherine's College have three room types to choose from, ranging from $240 per week to $282 per week for 40 weeks, including programs, utilities, wi-fi and either 7, 14 or 21 meals per week depending on your room preference.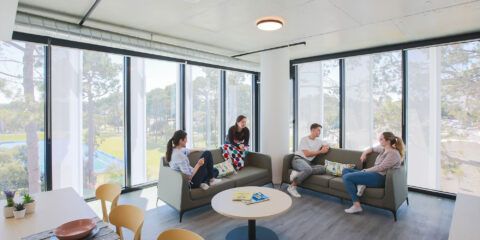 UniLodge
In 2022, we are excited to offer The Curtin Bonus, which provides a 50% reduction to weekly rent for all Curtin residents* within UniLodge accommodation. For a Studio room at Twin Dolphin Hall (Waitlist only), this reduces the rent from $354 per week to $177 per week.
There are eight different room types within Twin Dolphin Hall, ranging from $252 per week to $373 per week including utilities and wi-fi. There is also a range of other existing accommodation options for students to choose from across the Perth campus. Rooms range from $176 to $367 per week. The Curtin Bonus reduces these rates to between just $88 and $184 per week in 2022.