How will you be spending your tuition-free week?
Aside from a much-needed break from classes to get on top of study and assignments, you may also want to take a breather from uni work altogether for a few days.
Whether you'll be relaxing, studying or road tripping, podcasts are great to have on in the background. They can open your mind to new ideas and teach you a thing or two about a research topic or area of discussion.
If you're looking for something new to sink your teeth into, why not tune into some of Curtin's recent podcast episodes that tackle topics ranging from cannabis legalisation, a new treatment for hearing loss, to the dramatic growth in popularity of anti-vaxxers, Incels and QAnon.
The best thing is that they're free to listen to!
#84 The Future Of: Hearing Loss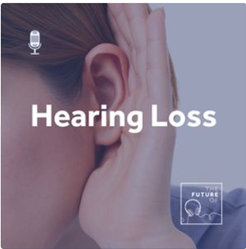 We have medications to treat most human diseases and impairments, why not hearing loss? It's complicated, explains Associate Professor Hani Al-Salami. But fortunately, a gel medication to treat hearing loss is in the pipeline.
In this episode, Jessica is joined by Associate Professor Hani Al-Salami from the Curtin Medical School. He is also part of a team that is creating a medication that can be delivered directly into the inner ear to address hearing loss.
Listen here.
#85 The Future Of: The Agribusiness Supply Chain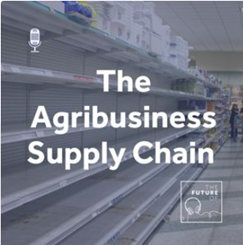 Bare supermarket shelves have become a familiar sight in recent years, following a series of disruptions to the agribusiness sector.
In this episode, Jessica is joined by Dr Elizabeth Jackson, the non-executive director of Agribusiness Global Allies Limited and of Sheep Producers Australia, to discuss what we can learn from these disruptions and how they could inform opportunities for improvement in the supply chain.
#86 The Future Of: Breast Cancer Treatment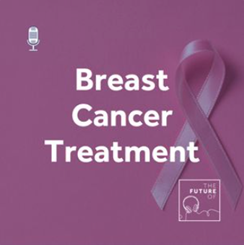 From chemotherapy to immunotherapy and targeted drug delivery, what's next for breast cancer treatment?
In this episode, Jessica is joined by cancer research expert Associate Professor Pieter Eichhorn, who is co-leading an Australian Government subsidised drug delivery project that aims to change the behaviours of proteins found in breast cancer.
Listen here.
#87 The Future Of: Legalising Cannabis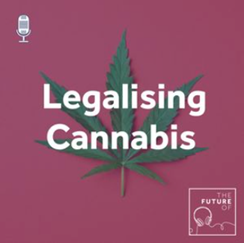 In this episode, Sarah is joined by Professor Simon Lenton from the National Drug Research Institute to explore how Australia may go about legalising the recreational use of cannabis, learning from the commercial models seen in North America.
Listen here.
#88 The Future Of: Anti-vaxxers, Incels and QAnon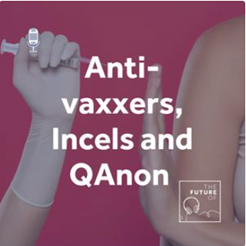 The last few years have seen dramatic growth in the popularity of these extremist groups. How will they affect society in the future?
In this episode, Jessica is joined by Doctors Ben Rich and Eva Bujalka, Co-directors of the Curtin Extremism Research Network (CERN) as they explain how these three different groups share some commonalities, as they are emblematic of growth in social media use, salad bar ideologies and red pill philosophy.
Listen here.
The Future Of is a Curtin-powered podcast where you can hear experts share how their research is shaping the future for the better. Tune into all episodes via Spotify, Apple and Google podcasts.