Every 39 seconds, hackers around the world attempt to infiltrate IT systems. This near-constant rate of attack has created a need for experienced cyber security professionals to protect important and sensitive data online.
If you're looking for a career in cyber security, here are the skills and qualifications you need to get started in this dynamic field.
Get qualified: many employers in the cyber security field require you to have a degree, diploma or VET qualification in cyber security, computer science, information technology or a related field. You could also gain industry certifications like CompTIA Security+, Certified Ethical Hacker (CEH), and Certified Information Systems Security Professional (CISSP).
Hone your technical skills: as a cyber security professional, you need to have a strong understanding of operating systems, databases, web applications, computer networks and programming languages.
Gain work experience: look for internships or entry-level positions in cyber security to gain experience in the field. These positions can expose you to different aspects of cyber security, such as network security, vulnerability assessment and incident response.
Stay current with industry developments: research local conferences, join industry associations, and follow cyber security experts on social media to stay up to date with the latest trends and developments.
What is cyber security and why is it important?
Our heavy reliance on digital systems and devices makes us vulnerable to viruses, malware, phishing attacks and hacking attempts. As organisations and individuals store more and more sensitive data online (such as financial data, personal identify information and medical records), the risk of cyber attacks increases. The consequences of those attacks can be severe, including financial loss, reputational damage and legal liability.
Cyber security is the practice of protecting computer systems, networks and sensitive information from unauthorised access, theft, damage, or disruption. Examples of cyber security used to secure digital assets include encryption, firewalls and intrusion detection/prevention systems.
What skills are needed for cyber security?
There are numerous skills essential for a career in cyber security:
Technical knowledge: it's vital to have a thorough understanding of computer networks, programming languages, operating systems, databases, and web applications to identify and prevent cyber threats.
Analytical skills: cyber security professionals need to analyse data to identify patterns and anomalies that could indicate a security threat. It's important to be able to understand complex systems and identify potential weaknesses.
Communication and teamwork: experts in cyber security need to be able to communicate technical information to non-technical stakeholders, such as executives and clients. You must be able to explain the risks and consequences of security threats and make recommendations for improving security.
Problem-solving and critical thinking skills: it's important to think creatively to come up with solutions to complex security challenges. You need to be able to adapt to new threats and develop new security strategies as needed.
Attention to detail: to succeed in cyber security, you should be detail-oriented and able to identify small changes that could indicate a security threat. You need to be able to notice patterns and anomalies that might be missed by others.
Ethics: you must have a strong ethical framework and be committed to protecting the confidentiality, integrity, and availability of data. You may need to make difficult ethical decisions to protect an organisation's security.
Continuous learning: it's important to keep up with the latest cyber security trends and technologies to ensure you're one step ahead of cyber threats.
Does cyber security require coding?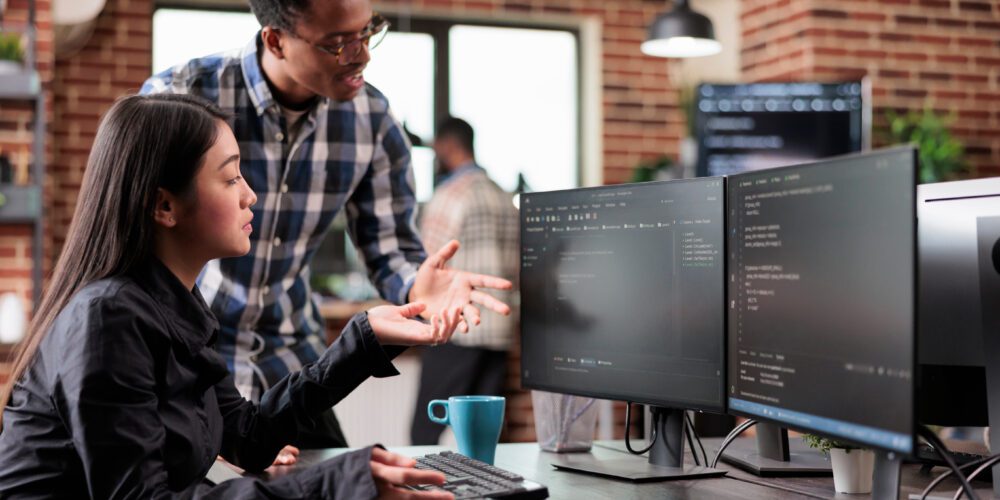 Coding skills can help you better understand how applications and networks are built, how vulnerabilities can be exploited, and how security controls can be implemented. Cyber security professionals who are skilled at coding can create tools to automate security tasks, develop custom scripts for monitoring and analysis, and modify open source tools to suit different needs.
However, if you're looking for a role that doesn't require coding skills, consider areas such as governance, risk assessment, compliance, policy development, and incident response. Ultimately, the specific skills required for a career in cyber security will depend on your role and the organisation's needs.
Are cyber security jobs in demand?
Cyber security jobs are in high demand and the demand is expected to continue to grow in the future. The rapid pace of digital transformation, heightened by the COVID-19 pandemic, and the increasing prevalence of cyber threats, have created a need for industries, organisations and individuals to secure their systems, networks, and data from cyber attacks.
According to employment website, ​​Seek1, the median salary for a cyber security professional in Australia is $110,000 per year, with job growth predicted to rise by nearly 40 per cent over the next five years. According to ​​Glassdoor2, a Chief Information Security Officer could expect to earn a salary starting at $200,000.
Types of cyber security jobs
There are many types of cyber security jobs, ranging from entry-level positions to senior management roles. You could work as a security auditor, secure systems engineer or cyber security incident handler. Other common jobs include:
Information security analyst: information security analysts are responsible for identifying and assessing security risks, implementing security solutions, and monitoring computer networks for security breaches.
Penetration tester: penetration testers, also known as ethical hackers, are responsible for testing an organisation's computer systems and networks for vulnerabilities that could be exploited by cyber criminals.
Cyber security consultant: cyber security consultants work with clients to identify and address cyber security risks, providing guidance on policies and security solutions.
Cryptographer: cryptographers design and implement cryptographic algorithms and protocols to protect sensitive data from cyber attacks.
Network security engineer: network security engineers design and implement security solutions for computer networks, such as firewalls, intrusion detection systems, and VPNs.
Chief Information Security Officer (CISO): CISOs are senior-level executives who are responsible for overseeing an organisation's overall cyber security strategy and ensuring that it is aligned with business objectives.​​​ ​
Cyber security entry-level jobs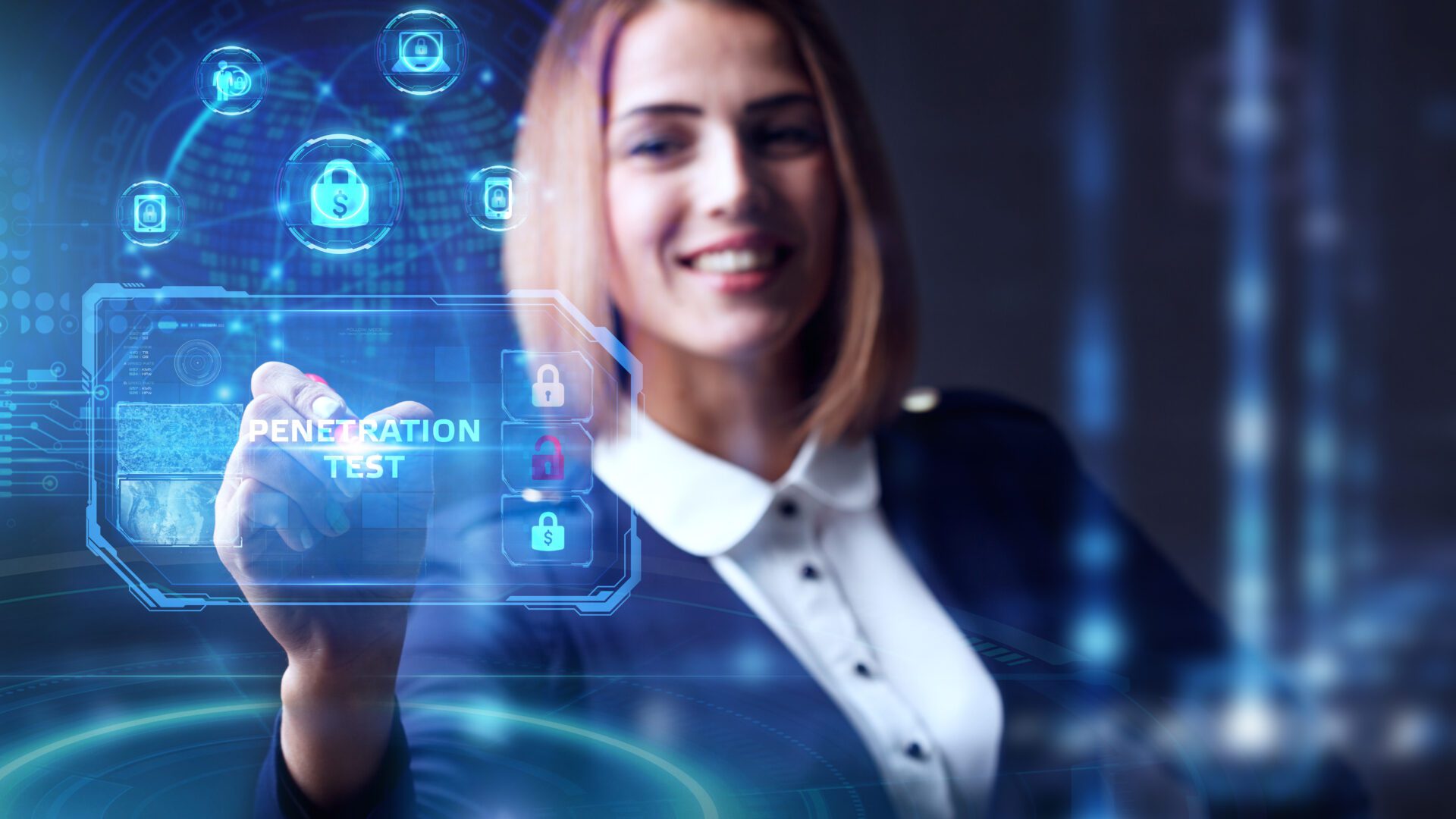 If you're interested in pursuing a dynamic career in cyber security, there are a range of entry-level jobs to help you get started. As an entry-level cyber security professional, you can expect to earn a starting salary of approximately $65,000 – $70,000.3
Common entry-level cyber security jobs include:
Security administrator: security administrators are responsible for managing user accounts, access controls, and security policies for computer systems and networks.
Junior penetration tester: junior penetration testers assist in identifying vulnerabilities in computer systems and networks and developing strategies to address them.
Security analyst: security analysts are responsible for monitoring computer networks and systems for security breaches, investigating security incidents, and implementing security measures to protect against cyber threats.
Security consultant: security consultants work with organisations to assess their security needs and develop strategies to protect against cyber threats.
Incident response analyst: incident response analysts are responsible for detecting and responding to security incidents, such as cyber attacks or data breaches.
Security operations center (SOC) analyst: SOC analysts monitor computer networks for security breaches and investigate security incidents to determine the cause and extent of the breach.
Many of these entry-level positions require a ​​cyber​ ​security degree or diploma in cyber security, computer science or related field.
How to ​​progress your career in cyber security
A career in cyber security offers diverse and rewarding pathways. As an entry-level cyber security professional, you could start your career as a security analyst, penetration tester or even consultant. As you gain more experience, you may move into mid-level positions such as security engineer or information security manager. These roles might require management skills.
As an experienced, senior cyber security professional, you could aim to become a Chief Information Security Officer (CISO), a role that balances strategic planning with risk management and leadership skills. You could also shape your career towards executive-level positions like Chief Information Officer (CIO) or Chief Technology Officer (CTO).
In addition to these career pathways, there are also opportunities to specialise in specific areas of cyber security, such as network security, cloud security, application security, or incident response.
What to study for cyber security jobs
There is a strong demand for capable cyber security professionals. If you're ready to start a career in this exciting field, it's important to have the right skills and qualifications.
At Curtin, our Bachelor of Computing (Cyber Security) degree focuses on the key concepts and challenges in data protection and computer software security today. By choosing this cyber security specialisation, you'll explore both high-level and low-level aspects of computer security, including cryptography theory, data access policy development, penetration testing, secure coding, and network intrusion detection. You'll graduate with the skills you need to work in cyber security, as well as develop a better understanding of the issues surrounding the protection of individual rights.
Transitioning to a career in cyber security
If you're changing careers or want to acquire new skills in your existing role, Curtin's short courses are an excellent way to upskill quickly. You can choose to enrol in our Undergraduate Certificate in Cyber Security, which takes six months to complete. Alternatively, we offer Cyber Security Essentials, a short online credential that gets you up to speed quickly on the basics of cyber security.
If you're a computer professional looking to specialise in cyber security, consider postgraduate study. Curtin offers innovative postgraduate qualifications, with different admission criteria, to help you develop expert-level knowledge in cyber security.
Our Graduate Diploma in Cyber Security is a great stepping stone to a cyber career. You'll look at finding and fixing vulnerabilities, and delve into encryption, intrusion detection and managing cyber risks and network security. With our Master of Computing (Cyber Security), you'll cover key concepts and challenges in data and resource protection, and computer software security, with a focus on programming techniques. If you're an experienced computer professional, you may be interested in our one-year Master of Cyber Security. This course focuses on project-based learning and in-demand industry skills.
If you're ready to make a difference and kick-start your cyber security career, learn more about Curtin's Bachelor of Computing (Cyber Security), Master of Computing (Cyber Security) or Master of Cyber Security and become the expert of tomorrow, today.