Engineering is central to human development. Inventions like electric vehicles, water supply, prosthetic limbs, the lightbulb and the internet have been game changers for humanity, and all were made possible by engineers.
Engineers are experts at turning ideas into practical goods, structures and systems.
They work in diverse fields such as chemical processing, civil construction, mining and energy, computing and robotics.
If you're looking for a career as an engineer, read on to discover the engineering disciplines available, as well as career prospects and job options.
What types of engineering are there?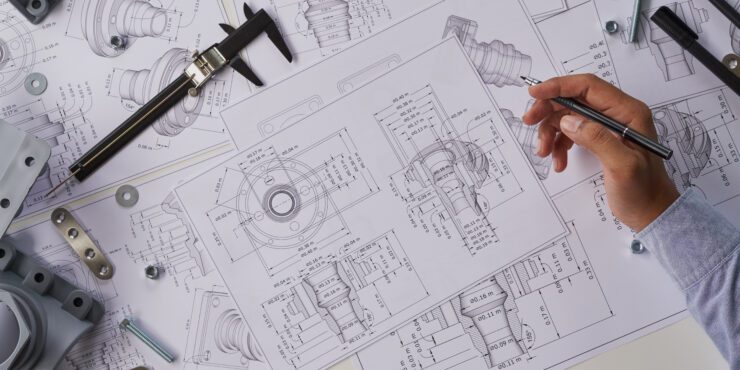 One of the great things about engineering is its diversity. It includes fields that range from more traditional disciplines such as civil engineering – the construction of roads, bridges, water systems etc – through to more recent developments like software systems engineering – the design and implementation of complex computer programs.
Despite their differences, all types of engineering are concerned with finding practical solutions to problems.
Where a designer or architect might ask 'What will it look like?' an engineer asks, 'How will it work?'
As we strive to address global challenges such as finite resources and climate change, engineers are also increasingly concerned with ensuring their innovations are sustainable and ethically responsible.
Below are the engineering disciplines available in Curtin's Bachelor of Engineering:
Are engineers in demand in Australia?
According to a 2022 report by Engineers Australia, demand for engineers is the highest it's been in a decade. Analysing data from July to December 2021, the report showed that engineering job vacancies hit a ten-year high.
Driving the demand is continued investment in public infrastructure (with Perth's Metronet a local example), a resurgence of minerals exploration, a global transition to clean energy and adaptions to climate change.
The report found that civil engineers were most in demand during the period analysed, followed by industrial, mechanical and production engineers, with ICT and test engineers taking out third place.
If you're a woman interested in engineering, Engineers Australia have reported that participation of women in the profession grew by 112% between 2006 and 2016. While women only make up 13% of the engineering workforce, a University Statistics for Engineering 2020 report stated that women starting engineering courses has increased to 18 per cent.
Blazing the trail for women engineers
Read all about Alex Atkins, a Curtin engineering grad who became the first female engineer to ever work in an underground mine in Papua New Guinea.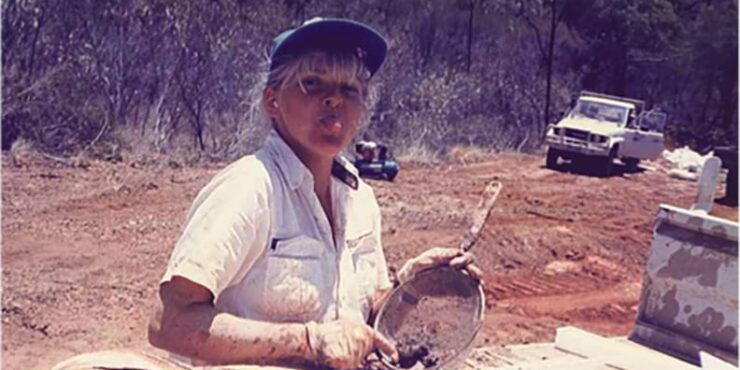 Average engineering salary in Australia
Engineering is generally a well-paid profession, with Engineers Australia reporting that engineer salary packages in 2016 ranged from $72,160 for graduate engineers (level 1) through to $198,885 for engineers in senior positions (level 5).
The latest data by Seek shows average annual engineering salaries by profession:
Communications: $100,000 to 120,000
Civil: $90,000 to 110,000
Electrical: $95,000 to 115,000
Mechanical: $95,000 to 115,000
Minerals: $140,000 to $160,000
Mining: $140,000 to $160,000
Software: $110,00 to $130,000
Careers with an engineering degree
As mentioned, engineering is a broad field and the careers available depend on your specialisation. However, most engineering careers are concerned with the designing, building, testing and refining of machines, structures, systems or materials, all while considering safety, cost and practicality.
Below are some of the careers you can get into with an engineering degree.
Process engineer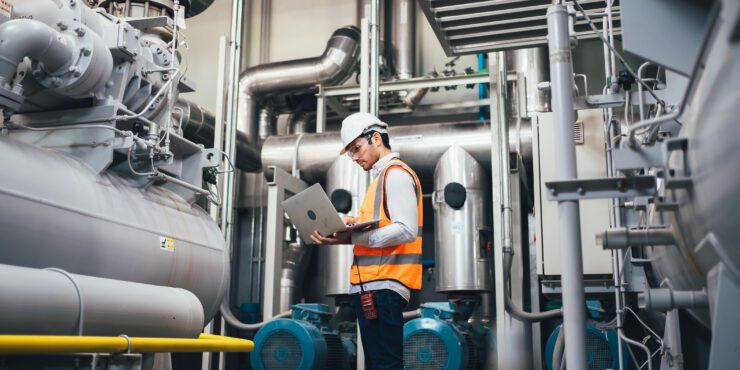 Process engineers find the best sequence of chemical and physical processing methods to transform raw materials into valuable products e.g., crude oil into petrol, hydrogen into electricity, or grain, hops, yeast and water into beer.
Examples of tasks
Oversee and assess existing processes and workflows
Use process simulation software to design, test and improve process strategies
Track metrics to discover areas for improvement
Conduct risk assessments
Ensure processes comply with safety and quality standards.
Degree you need
Bachelor of Engineering (Chemical Engineering) (Honours)
Structural engineer
Structural engineers are responsible for the design, construction and maintenance of public infrastructure such as bridges, tunnels, transport routes, sewage facilities, dams and airports. They use physics, maths and empirical knowledge to ensure physical structures can withstand certain types of pressure such as high winds, weight, flooding etc.
Examples of tasks
Use computer modelling to design load bearing structures and test how they hold up against external stresses
Perform design reviews and inspect construction sites
Ensure projects meet health, safety and environmental standards
Work with designers to develop construction plans and blueprints
Advise on building repairs or demolition.
Degree you need
Bachelor of Engineering (Civil and Construction Engineering) (Honours)
Modern feat of engineering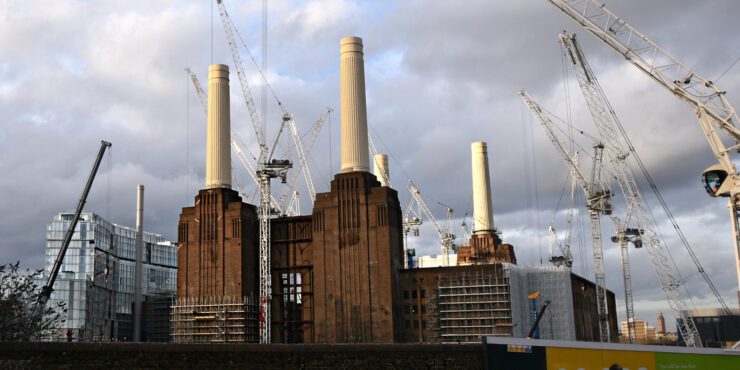 The restoration of the Battersea Power Station in London is one of modern engineering's most challenging and impressive feats. It included rebuilding four corroded chimneys, making 1.75 million bricks by hand, installing new support beams and required three times more steel than that used to construct the Eiffel Tower.
Electrical power engineer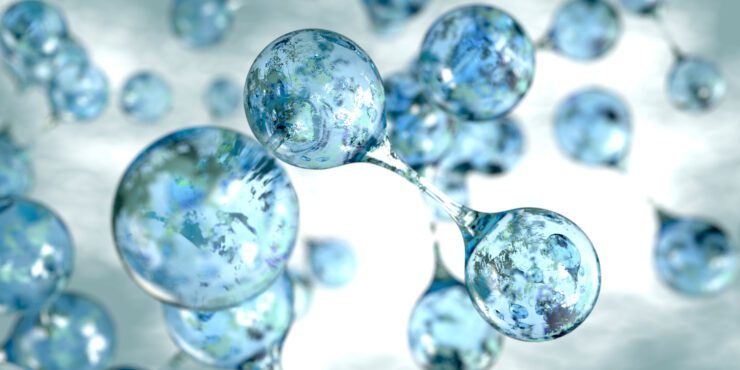 Electrical power engineers deal with the generation, distribution and maintenance of electricity that powers homes, businesses and industries. They ensure power systems are designed effectively and managed safely, and play a key role in the transition from fossil fuel-based power to renewable forms of energy such as wind, solar and hydrogen.
Examples of tasks
Design power systems such as electrical grids, turbines and boilers, by determining electrical load requirements and equipment needs
Install and maintain electrical equipment such as generators, transformers and circuit breakers
Identify and resolve electrical issues by conducting tests, replacing equipment and modifying systems
Ensure power systems comply to rigorous safety standards
Coordinate with other engineers, instrumentation technicians and other stakeholders to coordinate and carry out tasks.
Degree you need
Bachelor of Engineering (Electrical and Computer Engineering) (Honours)
Production engineer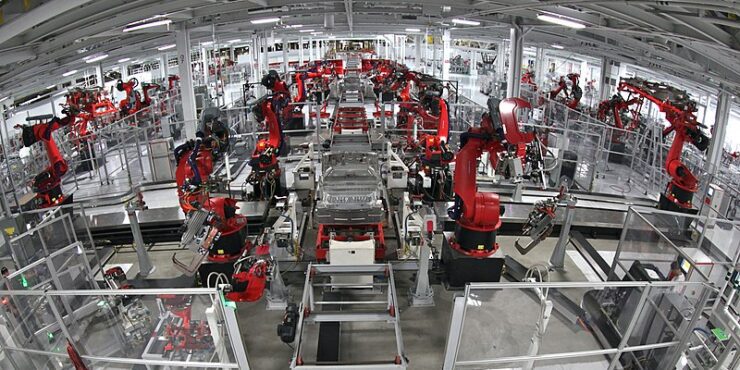 Production engineers determine how best to manufacture or assemble products at scale, such as electric vehicles, farm equipment or medical devices. They design, modify and maintain the performance of assembly line equipment and machinery to ensure products or components are produced efficiently and safely, and are cost-effective.
Examples of tasks
Design new systems and processes that improve productivity and costs
Identify manufacturing needs for new products
Assist with shop floor layout and cell design
Install, modify and maintain machinery and equipment
Develop and maintain process documentation
Ensure compliance with industry regulations and standards.
Degree you need
Bachelor of Engineering (Industrial and Systems Engineering) (Honours)
Aeronautical engineer
Aeronautical engineers work with aircraft. They design, develop, maintain and manufacture flight vehicles, such as civilian and military aeroplanes, helicopters, missiles, satellites and spacecraft. They assess mechanical systems, flight characteristics and aircraft performance to ensure aircraft are safe and efficient.
Examples of tasks
Draft and assess plans for new flight machines and requirements
Research new ways to innovate existing aircraft
Conduct tests of machines and analyse data
Write and review manuals and safety protocols for products
Review projects specifications, budgets and timelines.
Degree you need
Bachelor of Engineering (Mechanical Engineering) (Honours)
Automation engineer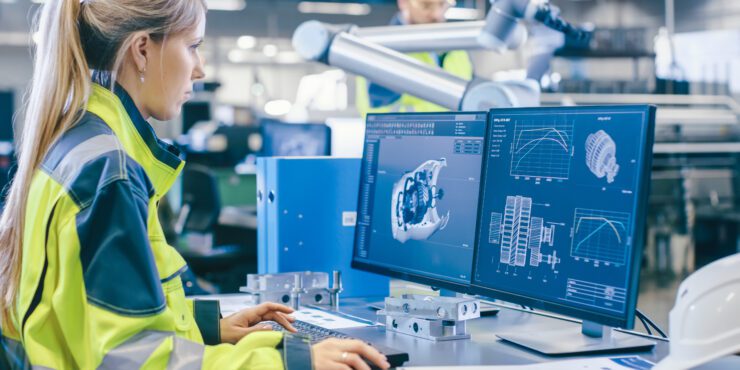 Automation is everywhere, from farming equipment to chatbots, events processing to coffee machines. Automation engineers are IT professionals who use computer programming to streamline the way machines, products and processes work. Their goal is to reduce the load on workers and improve efficiency.
Examples of tasks
Identify opportunities for automation with manufacturing or software processes
Design, test, troubleshoot and document new automation equipment or processes
Write reports on new concepts, outcomes and efficiencies
Work with businesses to understand how automation can improve workflow
Install automation applications and databases.
Degree you need
Bachelor of Engineering (Mechatronic Engineering) (Honours)
Minerals engineer
A minerals engineer uses the latest technology to plan and supervise the safe and efficient extraction of minerals from the Earth. They use a range of specialities such as robotics, data analytics and additive manufacturing to ensure resources are extracted responsibly and can be transformed into useful products.
Examples of tasks
Work with geologists and mineral scientists to survey mineral deposits
Plan and direct the identification and extraction of mineral deposits
Supervise the location and development of new mines
Research and develop new extraction technologies and processes
Ensure safety processes, regulatory conditions and environmental obligations are met.
Degree you need
Bachelor of Engineering (Metallurgical Engineering) (Honours)
New minerals on the block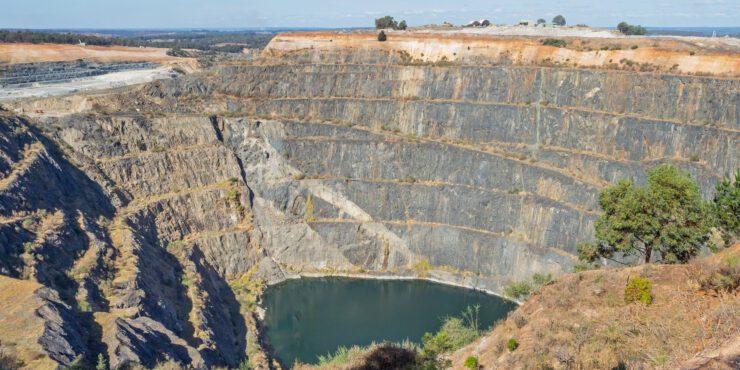 The growing transition to clean energy technologies has seen demand for minerals such as graphite, lithium and cobalt predicted to increase fivefold by 2050.
Mine planner designer
A mine planner and designer is responsible for both mine design and the scheduling of mining activities. Their goal is to compile geotechnical, geochemical, geological, mining, engineering and economic data to establish a mine site that enables mineral deposits to be extracted safely, efficiently, sustainably and cost-effectively.
Examples of tasks
Develop mine site production plans and determine appropriate mining techniques
Create plans for the locations of tunnels, chambers and mine shafts
Supervise construction of mine sites and daily mine operations
Determine the appropriate safety processes and regulatory, environmental and cultural approvals
Plan and deliver annual mine budgets
Create plans for land rehabilitation at the mine's end of life.
Degree you need
Bachelor of Engineering (Mining Engineering) (Honours)
Software systems engineer
Software system engineers design and deploy computer software and applications across platforms to meet users' needs. They are adept at using programming languages to build programs and functions for a range of products and services such as mobile and desktop applications, websites, cyber defence, network distribution, databases and video and computer games.
Examples of tasks
Research, design, build and manage computer and application software
Write code using programming languages such as HTML/CSS and Python to create and test software
Optimise software for speed, scalability and security
Store, arrange and organise data for processing and retrieving
Perform software maintenance reviews and updates
Consult with stakeholders and present projects to clients.
Degree you need
Bachelor of Engineering (Software Systems Engineering) (Honours)
Communications engineer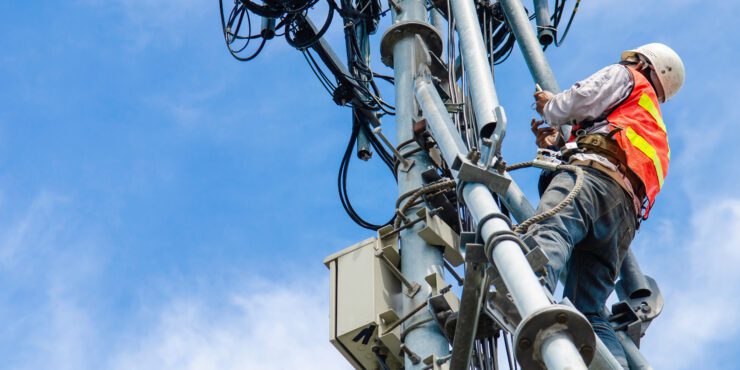 A communications engineer designs, builds and maintains telecommunications equipment and systems including internet, satellite, radio and television broadcasting technologies. They usually work for major telecommunications companies, or for private companies that have large communication networks, such as mining organisations.
Examples of tasks
Design and develop communications networks
Install and test new communication systems; troubleshoot existing systems
Monitor networks and broadcasting equipment remotely
Solve challenges relating to network design, mobile communications, data service requirements etc
Provide technical guidance to technicians and installers.
Degree you need
Bachelor of Engineering (Electrical and Computer Engineering) (Honours)
Comms engineers connect Australia
Communications engineers would have played a crucial part in the roll-out of 5G technology by telecommunications companies such as Telstra and Optus. 5G is the latest generation of global wireless technology that uses radio waves to transmit information. It's predicted that by 2025, 95% of Australians will have 5G coverage.
Start your engineering career at Curtin
Curtin's Bachelor of Engineering (Honours) degree is a renowned four-year course that gives you the abilities, confidence and experience you need to become a qualified engineer.
You can choose from a range of majors and complement your chosen discipline with specialisations. The course emphasises practical learning and equips you with skills relevant to the future of the field, such as data analytics, machine learning and automation.
You'll also consider global challenges such as climate change, developing your professional and ethical responsibilities as an engineer.
Throughout history engineers have pushed the boundaries of possibility – just imagine what you can add to the future of humankind.