From occupational therapy to mining CEO: Rio Tinto's Kellie Parker on restoring trust and a new way forward
7/12/21. By Karen Green.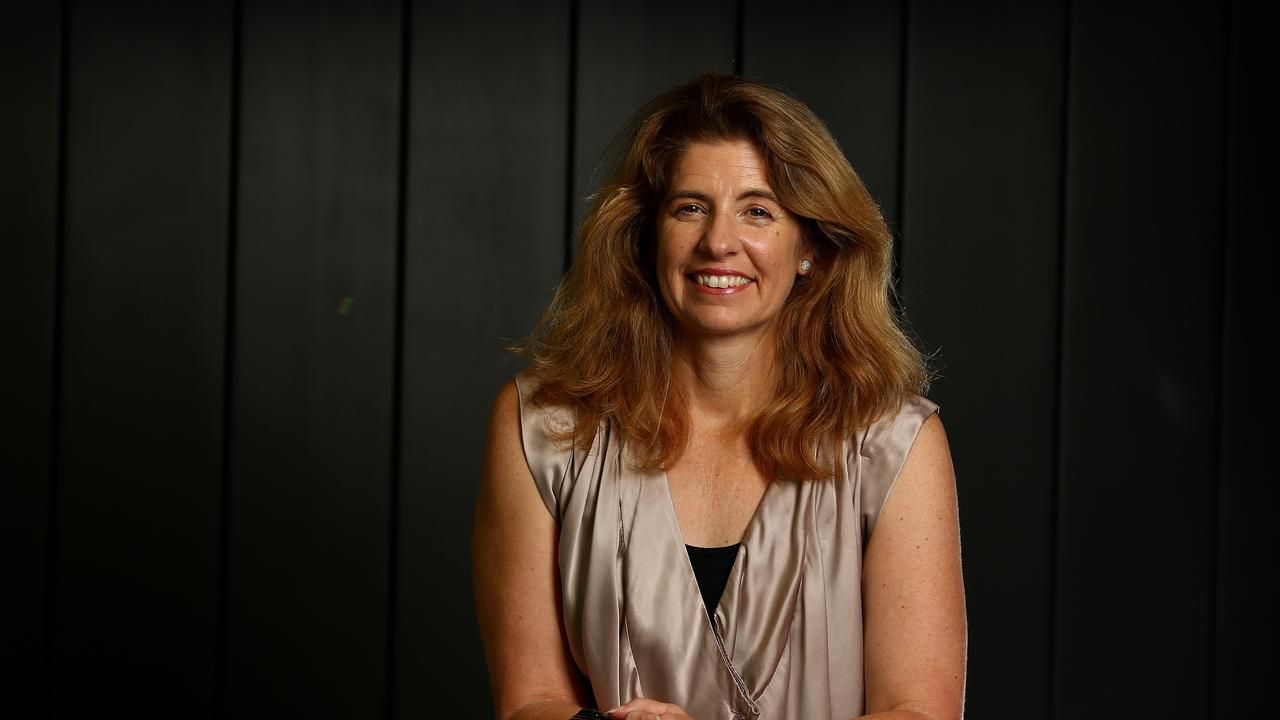 Kellie Parker was appointed CEO of Rio Tinto in March 2021.
With a degree in occupational therapy (1993) from Curtin, Kellie Parker began working in occupational health and safety at Rio Tinto's Pilbara operations before transitioning into management roles.
Now based in Queensland as Rio Tinto's Chief Executive, Australia, Kellie shares her thoughts on leadership, mining industry culture, and rebuilding reputation and trust.
Yours is an unusual career journey – from health sciences professional to mining industry executive. Can you recall what attracted you to OT and then OHS?
When I started as an occupational therapist I wanted to improve people's lives and help to influence positive outcomes. It was the same philosophy when I took on OHS roles – I wanted to help people make better choices and to improve health and safety outcomes. And if people did get hurt, I wanted to help them manage their injuries, get rehabilitated and back on track.
Was the career change a natural path created by opportunities at Rio Tinto, or did you realise you were more suited to management and leadership?
If I'm not busy, I'm disruptive. I went to my boss not long after I started at Rio Tinto and asked for more work, and this created opportunities for me to get involved in other aspects of the business. I really enjoyed working in the Pilbara, and having a willingness to give things a go meant I had the chance to adapt my skills to new challenges.
Are there any aspects of your leadership style you think are unusual in your industry?
My whole career path is unusual! I think we're seeing a growing realisation that it's not just the traditional 'hard' skills you need to be successful as a leader in the resources industry. I understand our business, the commercial and operational drivers, but I think my earlier career in health has helped me to understand people, and the combination of both served me well.
Australia's mining landscape is quite different to the booms we've enjoyed over the past 50 years. What are the positives you see in the industry's future?
The minerals and metals we produce are essential for a decarbonised world, and that's really exciting. The opportunity for Rio and for the industry is twofold. Firstly, it's in how we drive technology to become more energy efficient as well as innovative in how we find and develop new mineral deposits. The second element is in how we partner – with communities, academia, other industry players, governments – to work together to capitalise on a bright future.
Have you been witnessing a balance of the gender ratio in leadership in the mining industry in the past few years?
Yes, but there's more to do. Women make up 50% of the population and we aren't 50% of the industry, but we also need to rebalance in other areas. We're a global company and we operate in so many countries across the world – we need to make sure we're bringing in talent that reflect and represent the communities we operate in. This will not only bring diversity of thinking and experience, but also will help us be more inclusive, and ultimately make better decisions for our business.
As someone who grew up in the Pilbara, how did you feel when you learned about the blasting at Juukan Gorge?
I was devastated. I was in Brisbane running our Australasian aluminium operations and, from reading the news reports, I couldn't understand what had happened. I thought it was wrong, and it took a long time for me to process. It was a breach of both our values as a company and of the trust placed in us by the Puutu Kunti Kurrama and Pinikura people and other Traditional Owners. The magnitude of what was lost by our actions and the hurt we have caused was immense and will never be forgotten.
Having worked in operations from the Pilbara to far north Queensland, I know first-hand how important strong relationships are for a company like ours to be respected and successful, and what the consequences are when we don't get it right. There is an absolute determination to learn the lessons from last year and to earn back the trust we lost with the Traditional Owners and Indigenous people. We know this will take time, consistent effort and a lot of hard work.
We also have work ahead to better support our Indigenous employees who, as members and leaders of their own communities, were placed in a dreadful position as a result of our actions last year. My commitment to them, and our entire Australian workforce, is to do everything possible to make Rio Tinto a place where they will again be proud to work.
Does restoring trust in the company involve addressing entrenched attitudes that sustain the kind of arrogance that enabled that blunder?
Yes, it's critical that we make changes to our culture. We recognise that we had some underlying issues well before the events at Juukan Gorge. We placed too much emphasis on business performance and didn't focus enough on relationships with our people, our partners and the communities in which we operate. Our cultural heritage management wasn't linked up strongly enough with our mine teams and there were shortcomings in how we managed some of our partnerships.
For more than a year now we've been focused on rebuilding that trust by changing the way we do business and improving our culture. We're determined to get it right. We want to make sure that we have a workforce that is inclusive and representative of the communities we operate in. This year we established the Everyday Respect taskforce to listen to our people's experiences and eradicate disrespectful behaviour in all of its forms from our business.
We're also making positive progress with our Indigenous Leadership program, which is designed to attract, retain and develop Indigenous talent at Rio Tinto and improve the cultural competency of our leaders – which is critical to reshaping our culture.
There's been a lot said about the damage that has been done to our reputation externally as a result of our actions last year, but what's perhaps not as widely recognised is the impact it had on our own people. What gives me hope for the future is that there are so many people in our company who are determined to help us to rebuild our lost reputation and to do better.
Have you seen a change in industry and organisational values as a result of the fallout from Juukan?
There's definitely been a shift. We certainly recognise that we need our leaders and our people to have skills beyond the traditional technical and operational. We need to augment these foundational capabilities with strong cultural competency that will enable us to listen and partner genuinely in Australia and beyond. Understanding history and truth-telling are also key. I grew up in Australia and didn't learn about Aboriginal history until I was an adult. It wasn't taught in schools, and without a shared understanding we are all on the back foot.
What other aspirations do you have for your current role?
Australia is of utmost importance to Rio Tinto and we have a lot of work ahead of us to rebuild relationships across the country. I'm proud to have this opportunity – I care deeply about Rio, our people and the communities where we operate. My absolute objective will be to help restore trust and regain our standing in Australian society.
I want our people to once again be proud to put on the shirt.
___
Share this article:
Explore more information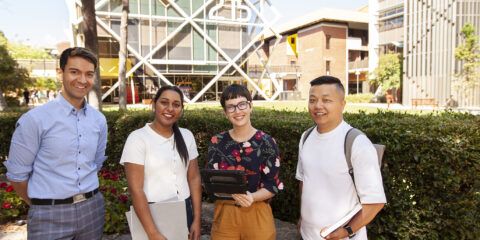 Support Science and Engineering at Curtin
Give Science and Engineering students a well-rounded and unforgettable student experience enriched by mentoring programs, internships, research, workshops and seminars, by donating to their Academic Excellence Fund today.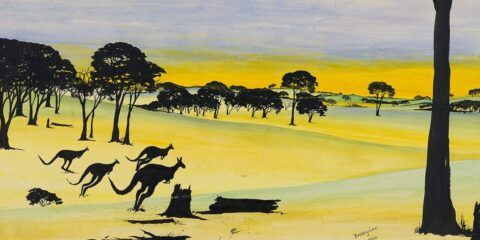 Carrolup Centre for Truth-telling
As Kellie says in her interview, shining a light on the injustices of our past and examining their consequences across generations will help us to build a fairer and more inclusive future together. Find out more about how we are doing that at the Carrolup Centre for Truth-telling.
Read more stories like this one