This internet browser is outdated and does not support all features of this site. Please switch or upgrade to a
different browser
to display this site properly.
If COVID-19 restrictions apply, we may need to make changes to units and/or delivery modes.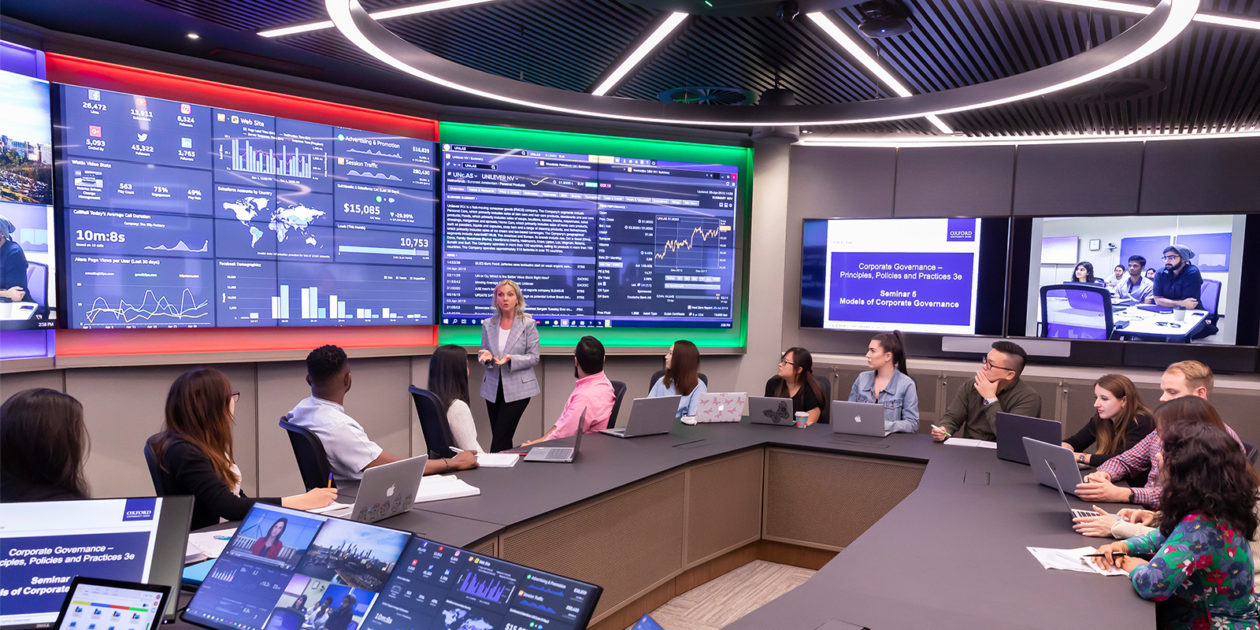 Entrepreneurship and Marketing Double Major (BCom)
Undergraduate Major
MJDU-ENTMK
Major

Entrepreneurship and Marketing Double Major (BCom)

Admission criteria

Guaranteed ATAR 70
400
Outline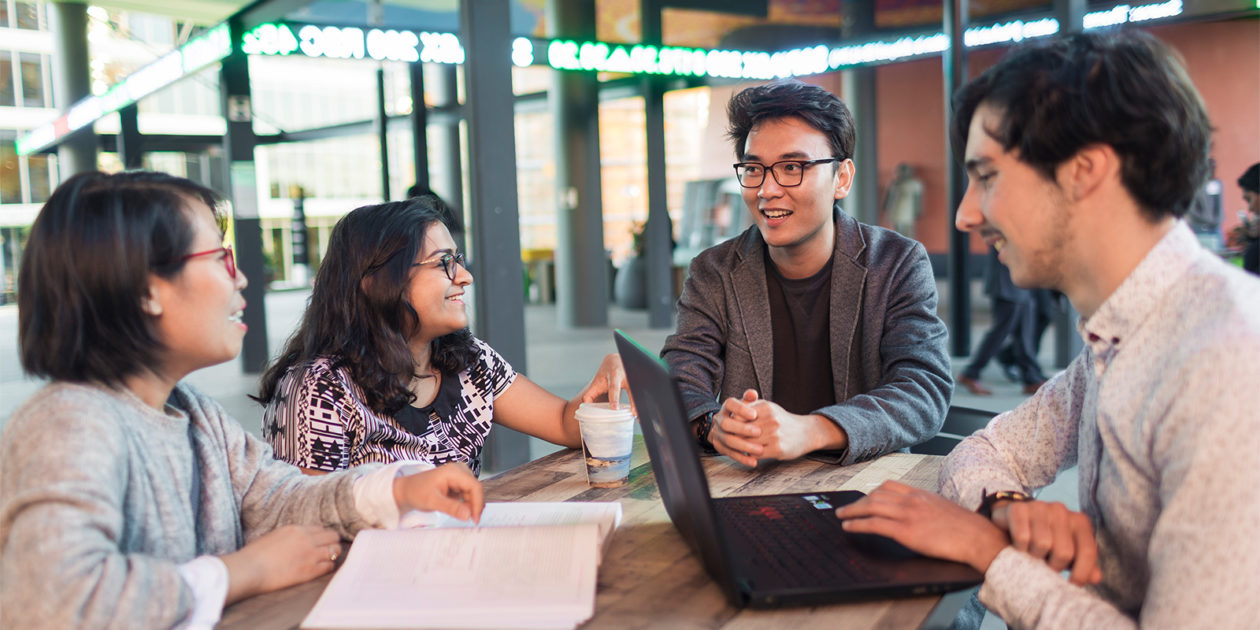 If COVID-19 restrictions apply, we may need to make changes to units and/or delivery modes.
This offering version is phasing out and no longer taking applications. You may be able to apply for a later version.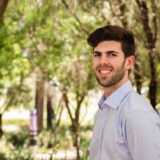 Rob Di Giovanni
What I enjoy most about my degree in marketing and entrepreneurship is the ability to learn in-depth knowledge about business topics and discover areas of business I was unaware of until now. Being challenged to succeed in an area I'm passionate about has really contributed to my positive study experience at Curtin.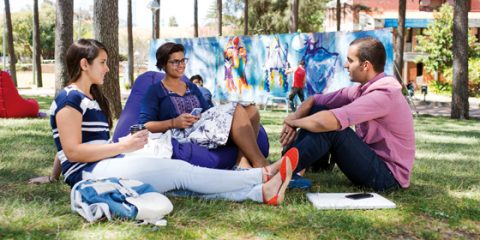 Top 1 %
Curtin is ranked in the top one per cent of universities worldwide.
Academic Ranking of World Universities 2021.
Get the Curtin edge
Access to leadership programs, specialist facilities and industry placements give you a competitive edge in the job market.
Global education
You'll have access to a range of international study opportunities.
Interested in running a retail, export or sale enterprise? Learn the basics of business, finance, marketing sales and management techniques with this double major. You'll be able to pursue your interest in the relationships between people and organisations, and develop skills in problem solving, planning, organising and managing change.
During your first year of the Bachelor of Commerce you'll complete common core units which will provide an introduction to the various aspects of business. You do not need to make a final decision on a single or combined major until your second semester.
Through Industry Connect students are given opportunities to experience the real business world. As a Curtin Business School student you will have opportunities to connect with successful business and community leaders, helping you gain a competitive edge, with the potential to enhance your professional prospects.
The Chamber of Commerce and Industry of Western Australia has partnered with Curtin Business School (CBS) to offer internships to students who have completed 200 credits or more of their business degree, these internships are for course credit and provide real-world exposure to our students.
These business internships will not only give students credit towards their degree, they will receive the industry experience and practical skills needed to achieve great things after graduation and give employers the opportunity to support and lend their expertise to the students, encouraging the future workforce, whilst being assisted to meet their business goals.
Industry engagement and internship opportunities
Please refer to the handbook for additional course overview information.
How to apply
This double major sits within the Bachelor of Commerce degree. To apply for this double major, you will apply for the Bachelor of Commerce. In step 3 of the application process, you will be asked to confirm the major you wish to study.
Applying as an undergraduate student is easy. For information tailored to your situation, visit our easy to follow instructions to get your application started.
Ready to apply?
Why study
This double major has a practical emphasis and is guided by a philosophy of teaching which stresses interactivity, student participation and lifelong learning. You can be involved in the ownership and/or operation of small business.
You can gain employment as a publication officer, market researcher, advertising professional, brand manager, direct marketer, electronic marketer, or in hospitality and tourism fields.
How this course will make you industry ready
You'll get to know a successful entrepreneur in your third year and study real-world examples throughout the course. You'll have the opportunity to contact local companies and make industry contacts before you graduate.
Student profile
View our student profile table to get an indication of the likely peer cohort for new students at Curtin University. This table provides data on students that commenced undergraduate study and passed the census date in the most relevant recent intake period for which data are available. It includes those admitted through all offer rounds and international students studying in Australia.
Career information
Market Researcher
Events Coordinator
Fundraising Coordinator
Market Research Analyst
Product Manager
Online Marketing Specialist
Marketing Communications Manager
Importer or Exporter
Marketing Officer
Admission criteria
Curtin requires all applicants to demonstrate proficiency in English. Specific English requirements for this course are outlined in the IELTS table below.
IELTS Academic (International English Language Testing System)
Writing
6.0
Speaking
6.0
Reading
6.0
Listening
6.0
Overall band score
6.0
You may demonstrate English proficiency using the following tests and qualifications.
Other requirements and notes for this course
Regional campuses may offer the common first year units only.
In addition to the course-specific admission criteria listed above, please read our general admission criteria. Our general admission criteria apply to all courses at Curtin University.
Advanced standing
At Curtin, we understand that everyone's study journey has been different.
You may have already studied some of the units (subjects) listed in your Curtin course, or you may have work experience that matches the degree requirements.
If this applies to you, you can apply for credit for recognised learning (CRL), which means your previous study is recognised and matched against a similar unit in your intended Curtin course.
A successful CRL application exempts you from having to complete certain units within your course and means you could finish your degree in a shorter amount of time.
CRL is also known as recognition of prior learning, advanced standing and credit transfer.
Use the CRL search to find out how much CRL you qualify for, or contact us at:
Webform: Submit here
Curtin Connect: 1300 222 888
Help
Help is at hand
See our frequently asked questions or get in touch with us below.
---
Opening hours:

Mon to Fri: 8.30am – 4.30pm, except Tues: 9.30am – 4.30pm (AWST). Closed public holidays.
Curtin course code:

MJDU-ENTMK

Last updated on:

11/08/2022
Which statement best describes you?