This internet browser is outdated and does not support all features of this site. Please switch or upgrade to a
different browser
to display this site properly.
If COVID-19 restrictions apply, we may need to make changes to units and/or delivery modes.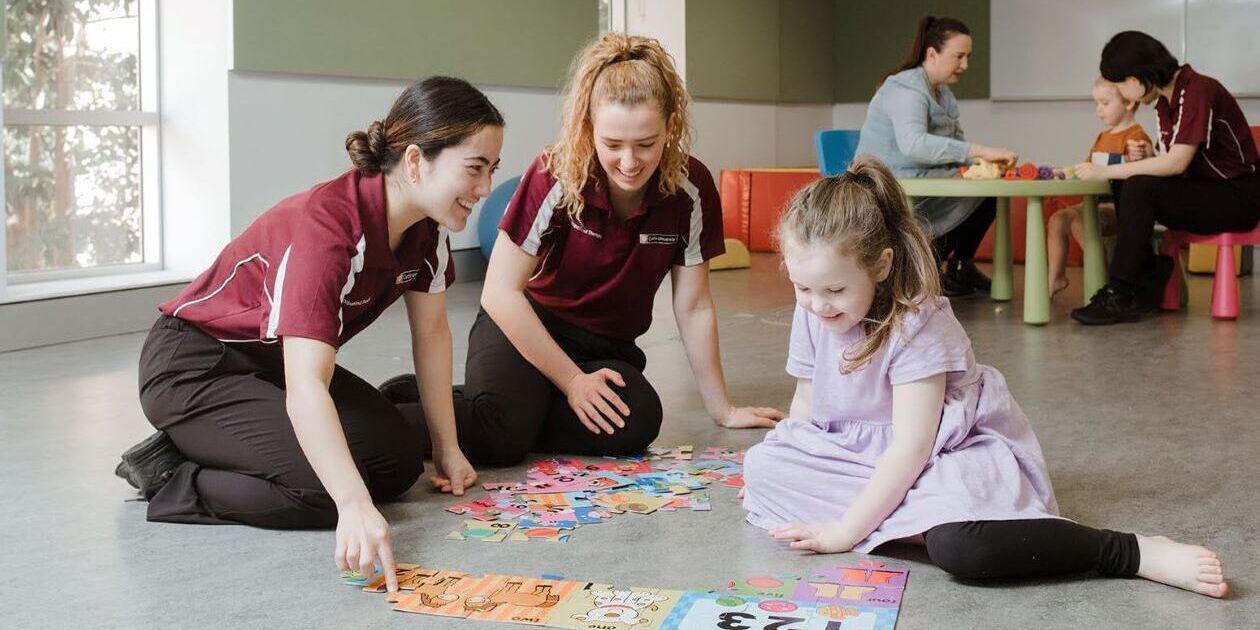 Occupational Therapy
Bachelor Honours Degree
BH-OCCT1
Outline
Help people who have experienced injury, illness or disability to engage in occupations and activities.
If COVID-19 restrictions apply, we may need to make changes to units and/or delivery modes.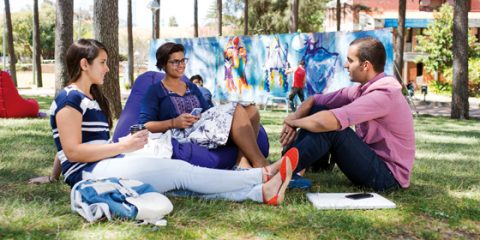 Professional recognition
This course has professional links to the World Federation of Occupational Therapists, Occupational Therapy Board of Australia, Australian Association of Occupational Therapists and Occupational Therapy Australia (WA).
Work experience
Complete 1,000 hours in fieldwork placements.
Top 1 %
Curtin is ranked in the top one per cent of universities worldwide.
Academic Ranking of World Universities 2021.
As an occupational therapist you will work with people of all ages who may have experienced injury, illness or disability. You can help people to engage in occupations or activities that are meaningful to them and achieve independence, better health, wellbeing and satisfaction in their lives.
In this course you will learn to identify physical, psychosocial, cognitive, behavioural and environmental factors that can help or hinder a person's participation in everyday activities. You'll learn to collaborate with other health professionals to provide cross-discipline care that is focused around the client and their needs.
You will study in laboratories, learning spaces and resource rooms that are tailored for learning the skills required to work in occupational therapy.
Approximately 1,000 hours of fieldwork practice is undertaken throughout the course in a variety of clinical and industry settings.
Please refer to the handbook for additional course overview information.
Why study
You'll get to access AUD$9 million in facilities, including laboratories, learning spaces, resource rooms and a student common room to help you practice essential skills for person, client and family-centred care. Take a virtual tour of our occupational performance skills laboratory through Google Maps.
How this course will make you industry ready
As an occupational therapist, you can work across a range of industries in different roles.

Working with children: Help children achieve their developmental milestones such as fine motor skills and hand-eye coordination. Educate and involve parents, carers and others to facilitate the normal development and learning of children.

Rehabilitation and aged care: Help clients regain or enhance their daily lives after an event such as hip replacement or stroke. Assess and modify clients' home and community environments to improve their safety and independence.

Acute care: Assess clients' cognition, function and psychosocial needs. Monitor clients' function and progress, prescribing adaptive equipment to ensure safety upon discharge from hospitals.

Injury management: Use specialised assessments to determine the functional requirements of various jobs, and clients' capacity to return to work. Design and coordinate graded return to work programs. Educate clients in safe work practices. Modify the work environment to suit the needs of individuals to prevent or minimise injuries.

Mental health: Design individual and group programs and activities to enhance clients' independence in everyday activities. Develop coping strategies for clients in overcoming their mental health issues.
Student profile
View our student profile table to get an indication of the likely peer cohort for new students at Curtin University. This table provides data on students that commenced undergraduate study and passed the census date in the most relevant recent intake period for which data are available. It includes those admitted through all offer rounds and international students studying in Australia.
Professional recognition
This course is recognised by the World Federation of Occupational Therapists.
Graduates using the title of registered health practitioner or the title of occupational therapist must be registered with the Occupational Therapy Board of Australia.
Registration enables you to practise occupational therapy in all Australian states and territories. After you have graduated you can also choose to be a member of the Australian Association of Occupational Therapists and Occupational Therapy Australia (WA).
Career information
Careers
Industries
Acute care
Injury management
Mental health
Rehabilitation and aged care
Working with children.
What you'll learn
apply occupational therapy knowledge, principles and practice to achieve client-centred and evidence-based outcomes
demonstrate critical and professional reasoning to create innovative and effective solutions for occupational therapy practice
use credible sources to locate, evaluate and synthesise information, including theoretical concepts and technical knowledge to support clinical decision-making in contemporary occupational therapy and research
communicate effectively and appropriately to ensure active client participation; accurate documentation and reporting; and the sharing of professional and research outcomes to academic, industry and community stakeholders
evaluate contemporary occupational therapy practice and research and incorporate appropriate technologies to enable participation in meaningful occupations
actively seek and engage in opportunities for ongoing learning that builds the body of occupational therapy knowledge and research, and facilitates personal and professional aspirations
demonstrate practice that reflects an understanding and appreciation of the influences and relationships between local and global occupational therapy professional standards and interprofesional practice
undertake occupational therapy practice and research in a culturally safe and respectful manner incorporating perspectives of multiple stake-holders
work in a professional and collaborative manner to meet ethical and legal responsibilities
Help
Help is at hand
See our frequently asked questions or get in touch with us below.
---
Opening hours:

Mon to Fri: 8.30am – 4.30pm, except Tues: 9.30am – 4.30pm (AWST). Closed public holidays.
Curtin course code:

BH-OCCT1

CRICOS code:

094933K

Last updated on:

11/08/2022
Which statement best describes you?