This internet browser is outdated and does not support all features of this site. Please switch or upgrade to a
different browser
to display this site properly.
If COVID-19 restrictions apply, we may need to make changes to units and/or delivery modes.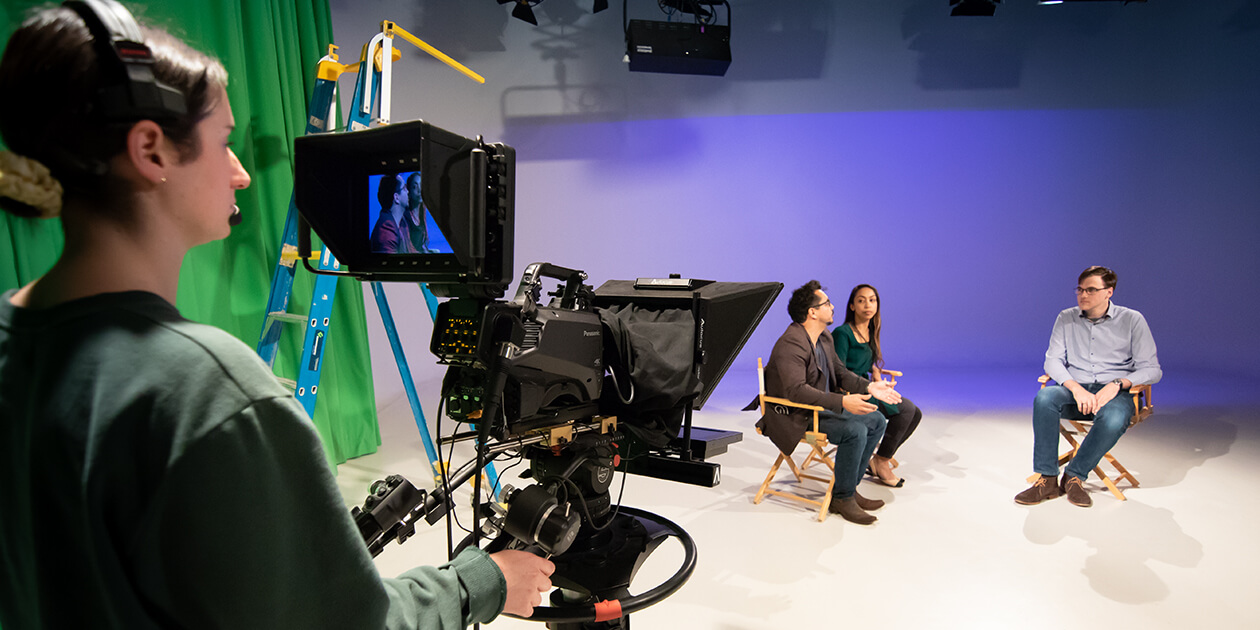 Creative Arts
Bachelor Degree
B-CRARTS
Outline
Ideal for imaginative individuals, these courses develop your creativity and critical thinking.
If COVID-19 restrictions apply, we may need to make changes to units and/or delivery modes.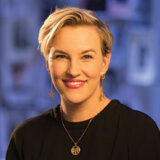 Kate Mulvany
I had the best of the best here. Curtin has given me this beautiful gift – what I've got from that has been unexpected but completely wonderful.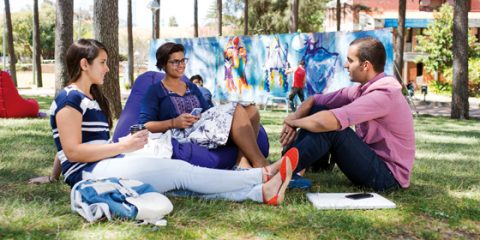 Transferable skills
Humanities courses teach transferable skills for international careers.
Top 1%
We're ranked in the top 1% of universities worldwide.
Academic Ranking of World Universities 2020
Broad career options
These courses are flexible, so you can follow your interests and create a unique, tailored program.
If you're passionate about pursuing a career in the creative industries, this course will provide you with the skills and experience you need to take your career anywhere in the world.
You'll gain a broad-based, contemporary understanding of theory and practice in your chosen major, learning from discipline experts and industry professionals who share their innovative, passionate and contemporary knowledge of the creative arts.
You'll also gain first-hand experience working with industry-standard equipment in our Media Production Studio, Hayman Theatre and the Design and Art precinct studios, labs and galleries.
With professional internships available and opportunities to exhibit, perform and screen works to the public, you'll be immersed in the creative sector well before you graduate.
Create your dream degree
STEP 1: CHOOSE YOUR MAJOR
By focusing on creative arts as a practice and discipline, you'll balance creativity and practicality to broaden your career opportunities.
Select a major that suits your career aspirations:
STEP 2: COMPLETE YOUR DEGREE STRUCTURE
Complement your major with:
a specialisation within or outside the field of creative arts, plus electives in any field, OR
electives in any field. 
Why study
Our degrees are forward-thinking and practical, offering you comprehensive grounding in theory and a range of specialised skills.
If you choose a single major, you can tailor your program to follow your own interests, drawing upon a variety of disciplines.
Some majors allow you to enhance your learning with a second major from Curtin's Faculty of Business and Law.
Student profile
View our student profile table to get an indication of the likely peer cohort for new students at Curtin University. This table provides data on students that commenced undergraduate study and passed the census date in the most relevant recent intake period for which data are available. It includes those admitted through all offer rounds and international students studying in Australia.
What you'll learn
demonstrate understanding of the broad discipline of Creative Arts, the theoretical underpinnings and ways of thinking. Apply specific discipline knowledge and technical skills to the production of creative work
apply creative arts methods, experimentation critical thinking and entrepreneurial strategies in creative disciplines
communicate information and ideas effectively applying appropriate existing and emerging technologies within Creative Arts disciplines
understand, respond and engage with global perspectives in Creative Arts: demonstrate relevant ethical and sustainable responsibilities of creative practice activities
acknowledge, respect and support the values and knowledge of local indigenous and global cultures and the relevant bearing on Creative Arts production
demonstrate professional and career capable conduct, work collaboratively and individually within the Creative Arts Industry
Help
Help is at hand
See our frequently asked questions or get in touch with us below.
---
Opening hours:

Mon to Fri: 8.30am – 4.30pm, except Tues: 9.30am – 4.30pm (AWST). Closed public holidays.
Curtin course code:

B-CRARTS

CRICOS code:

0100633

Last updated on:

11/08/2022
Which statement best describes you?