Creative artist and Curtin graduate Joel Smoker is passionate about promoting Indigenous art and producing work inspired by his outback upbringing.
It was in the red dirt and extreme heat of a remote town in the Kimberley region that young Smoker first learned to draw.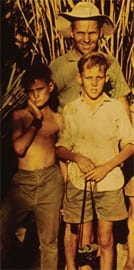 "I loved creating art from a young age," Smoker says. "Growing up in the Kimberley was a major inspiration.
"As a youth, I went hunting with Aboriginal men who taught me the ways of the kangaroo, how to catch a goanna and hunt for bush turkey."
As an artist, he paints a vivid picture of a world filled with reds and blues, running barefoot between grass tufts to escape scorching soil and joyfully splashing in the heavy rains of the wet season, drenched to the bone.
"I absolutely loved it," he says. "Growing up on an Aboriginal mission in Fitzroy Crossing, and later Halls Creek, was such a privilege."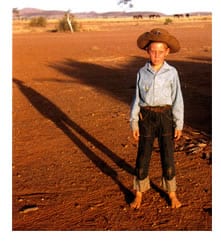 Smoker left the Kimberley as a teenager to pursue his education in the capital. Landing in Perth, he recalls staring out of the car window, mesmerised by the moving neon signs atop the towering city buildings, a bright and unfamiliar landscape.
The teen, far from home, found comfort in art.
"I lived in a boarding house with ten others, run by Christian missionaries," he says. "We weren't allowed to go to the cinema, nightclubs or pubs. But the man in charge of our group set up a dark room in the bathroom and taught us how to print black and white photographs. It was a revelation!"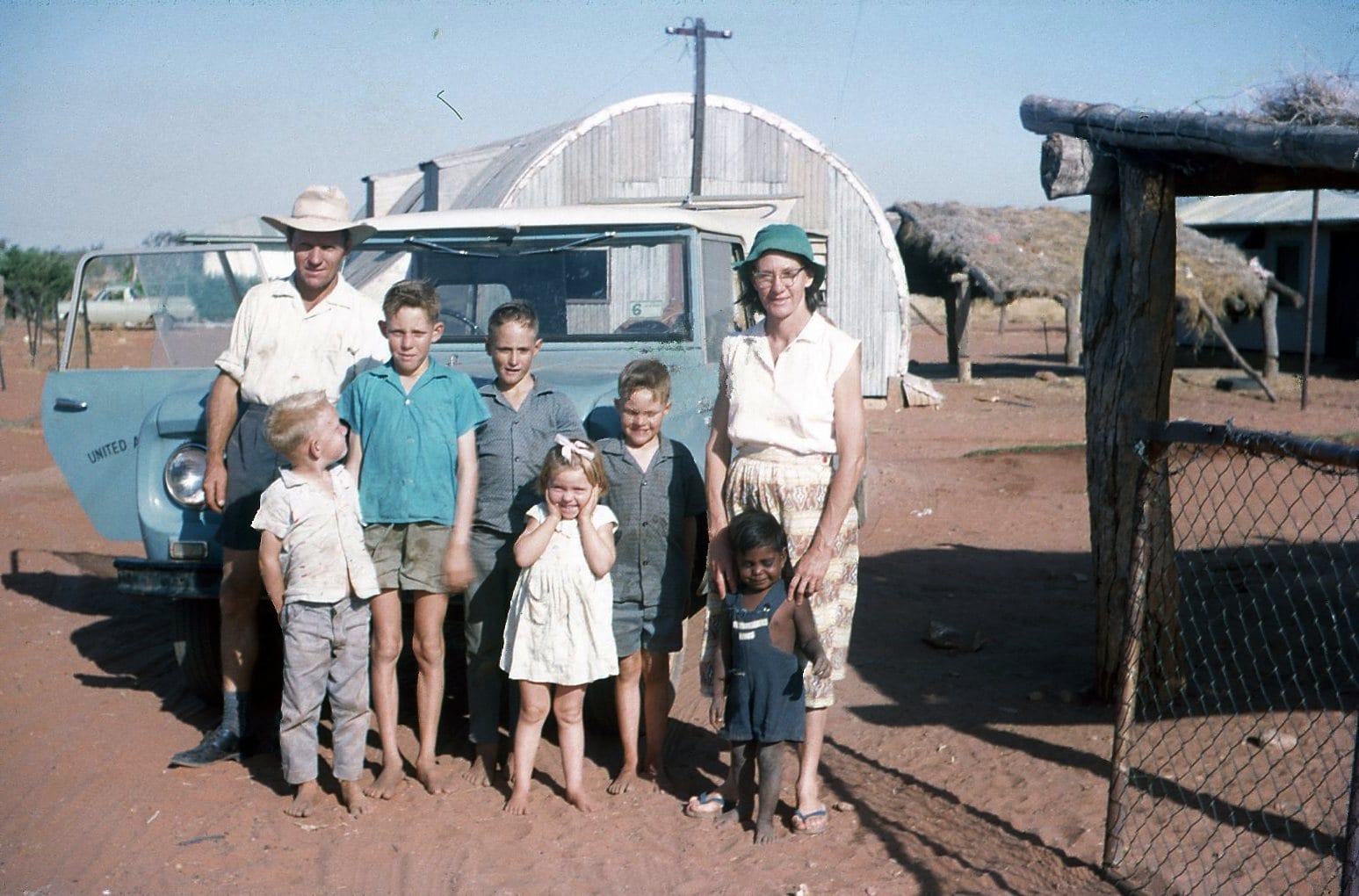 No time to WAIT around
Combining his love of art with a passion for teaching, Smoker began an Associateship in Art Teaching at the Western Australian Institute of Technology (WAIT), Curtin's predecessor institution. By 1981, he held two WAIT degrees in both art and education.
"WAIT offered me the opportunity to study a range of art disciplines, which was so exciting," he says. "I loved interacting with the other students and learned how to mount my own exhibitions."
In 1980, Smoker took over the ground floor of the architecture building with his graduating exhibition Around the Traps, featuring printmaking works, photography, ceramics and sculptures.
"The staff had never come across someone like me before," he laughs. "They just let me keep doing what I was doing!"
Art in the outback
Graduating with a vast skillset, Smoker soon secured work for the state government.
"Thanks to my degrees, I became proficient in a wide range of visual arts and crafts and found work teaching art at all levels of the education system," he explains.
"I spent three years working as an advisory art teacher in the Kimberley. It was one of the best experiences of my life.
"I strongly urge new teaching graduates to 'go country'. It doesn't matter how remote. Teaching in isolated areas builds resilience and it's where you really get to know people."
While Smoker relished his role as an arts consultant, he was not one to rest on his laurels. Recalling the artistic talent of his childhood friends from Fitzroy Crossing, he formulated a plan.
With funding from the Department of Education, Smoker organised a convoy of four-wheel-drive vehicles for a remote excursion.
"I took eight men I knew from Fitzroy Crossing," he recalls. "We went to see the Aboriginal arts centres in Arnhem Land to see if there was an opportunity to establish a similar centre in the Kimberley."
"These men all had the potential to be successful artists. And I'm thrilled to say that came true."
Mangjaka Art Centre was the result of Smoker's inspired expedition and today functions as a fine art gallery, specialty store and studio space for Aboriginal artists.
The trip also changed the trajectory of Smoker's career.
"Shortly after we returned from Arnhem Land, the Waringarri Aboriginal Council contacted me to say they had short-term funding from the Australia Council to get an arts program up and running in Kununurra," he recalls.
He was told if the program was successful, he would be offered further funding.
"It was a dream opportunity," he enthuses. "I threw my teaching career to the wind and took the job."
Starting out with just one room and a single-car garage at the Waringarri Corporation house, Smoker and his team grew the centre from scratch.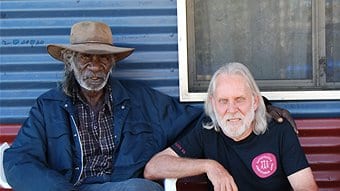 "Over the next six years, I visited towns and Aboriginal communities in the East Kimberley, purchasing artefacts and supplying artists with canvases for painting," he explains. "I sent the work to galleries and shops around the country, holding exhibitions where possible."
The project was a triumph and in the late 1980s, Smoker successfully applied for a grant to build an art gallery.
"I left the gallery in 1991 and by that time, we were taking four exhibitions a year to capital cities across Australia. It was enormous fun."
Today, the Waringarri Aboriginal Arts Centre supports more than 100 artists as painters, printmakers, wood carvers, boab engravers, sculptors and textile artists and is renowned nationwide.
A place called home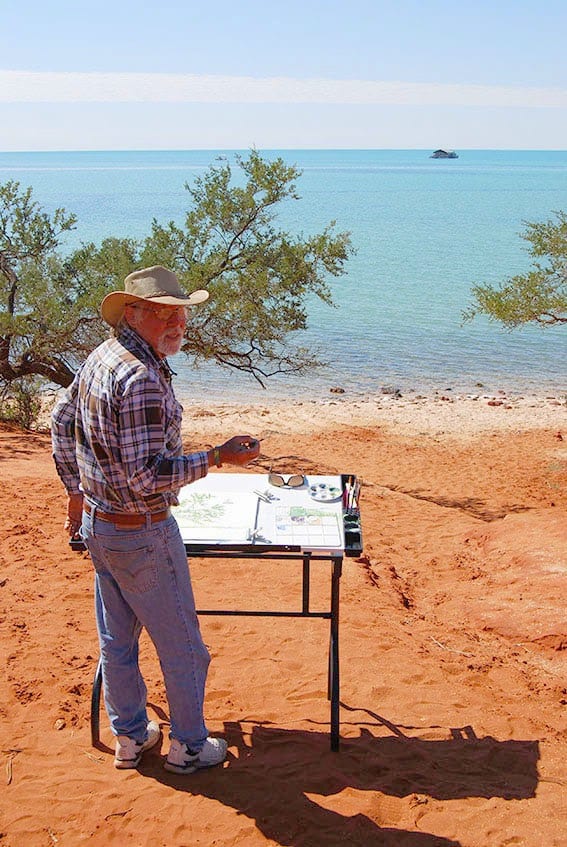 Smoker now lives with his wife in Binningup but returned to the Kimberley six years ago on a camping holiday.
"It is still my greatest source of inspiration," he says. "I've been back regularly since then, living and working in remote communities like Derby and Mandangala, where I have continued my art practice."
"It feels like coming home."
Smoker is holding an exhibition of his pastel drawings at the Bunbury Regional Art Gallery in February, March and April. Big Wide Land opens on Friday 21 February 2020.
Smoker's top tips for WA tourism

Best swimming: Bell Gorge on the Gibb River Road
Best camping: Deep Reach on the Fortescue River
Best national parks: Karajini, Cape Le Grand and Rudall River.