With a new university year now underway, you may ask yourself how you can improve your study habits so you can get the most out of your studies. Here are some ideas!
Try the Study habits module on UniSkills
A fantastic way to get a rundown on forming effective study habits is by taking the Study habits module, which can be found online at the Library's UniSkills website. It's great for learning more about scheduling and managing your time, goal setting and breaking down goals into achievable tasks.
My favourite part about this module is the 'Know Yourself' section, where you can identify your personal learning style and the environment that you work the best in. I personally work best at home in a quiet environment with a cup of coffee next to me!
Study with other students at a UniPASS session
If you are someone who benefits from studying with others, you may want to try out a UniPASS study session. You can supercharge your study with UniPASS, turning that pass into a credit, or distinction into a high distinction!
What is this magical UniPASS, you may ask? UniPASS is a free program of informal weekly study sessions for specific units, led by a senior student who was successful in that unit. It's a great chance to work through those hard concepts, ask questions or consolidate what you learnt in class in a supportive and fun environment. You can check if UniPASS is available for your units online.
Get a study group together
If there is no UniPASS for your units, why not grab some friends and study together? This can be a great way to make study less boring. Teaching each other concepts that you learnt in class is a wonderful way to test your own knowledge of content. If you can confidently explain a concept to someone else, you're on the right track to having a thorough understanding of that concept!
So why not take the chance to upgrade your study habits? Whether this is your first year of study, or very last, there are always new ways of studying to discover.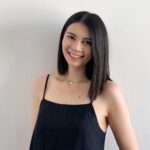 Written by Brianna Keene
Bachelor of Science (Occupational Therapy) (Honours) student and Peer Academic Mentor