The Library catalogue is the best way to discover all of the library's resources in one search engine – including ebooks, research papers, news articles, videos and hundreds of millions of online scholarly journal articles.
Here's some tips to get the most out of the Library catalogue:
Log in with your student ID
The Library provides access to thousands of online scholarly databases – so you'll need your university credentials to access them without hitting a paywall. Log in on the top right hand corner with your student ID and password.
When you're logged in, you can click the pin icon on listings to add to them to 'My Favourites' for quick reference. You can also access your search history there.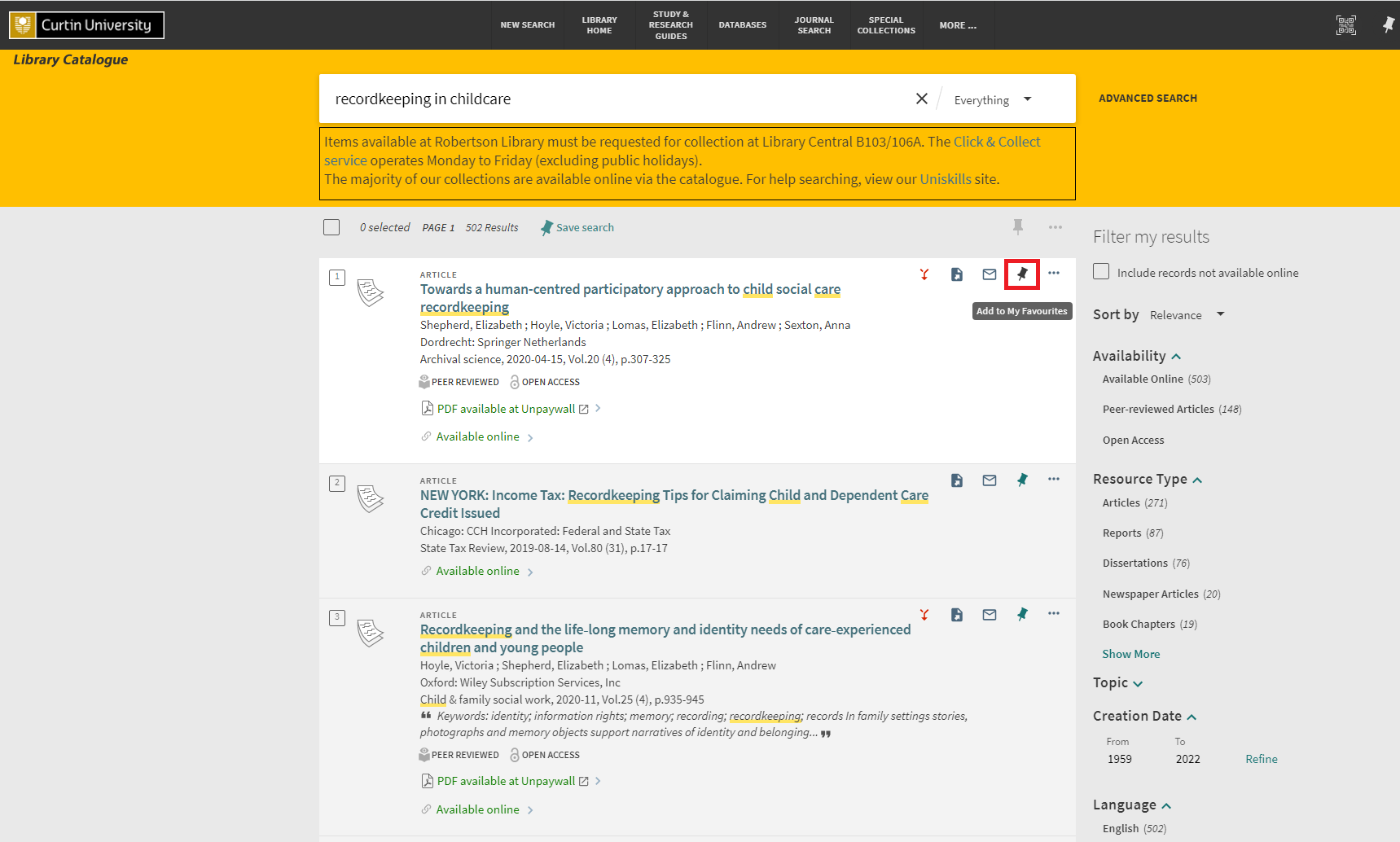 Using advanced search with refined keywords
Try the advanced search tool if you want to get a more targeted search with the keywords you use – it's located at the right of the search box.
Here you can:
specify keyword whether in the subject, title, author/creator;
use Boolean operators (AND, OR) in capital letters between keywords to narrow or broaden your search;
use phrase searching by including quotation marks around keywords; and
use the asterisk symbol (*) to truncate keyword searches for including search results with different endings of a word (e.g. the search term manag* will search for managing, management, managers).
See the finding information guide for more help.
Filtering the results
To get the most relevant resources for what you are looking for, use the filters on the right hand side to narrow down the search results.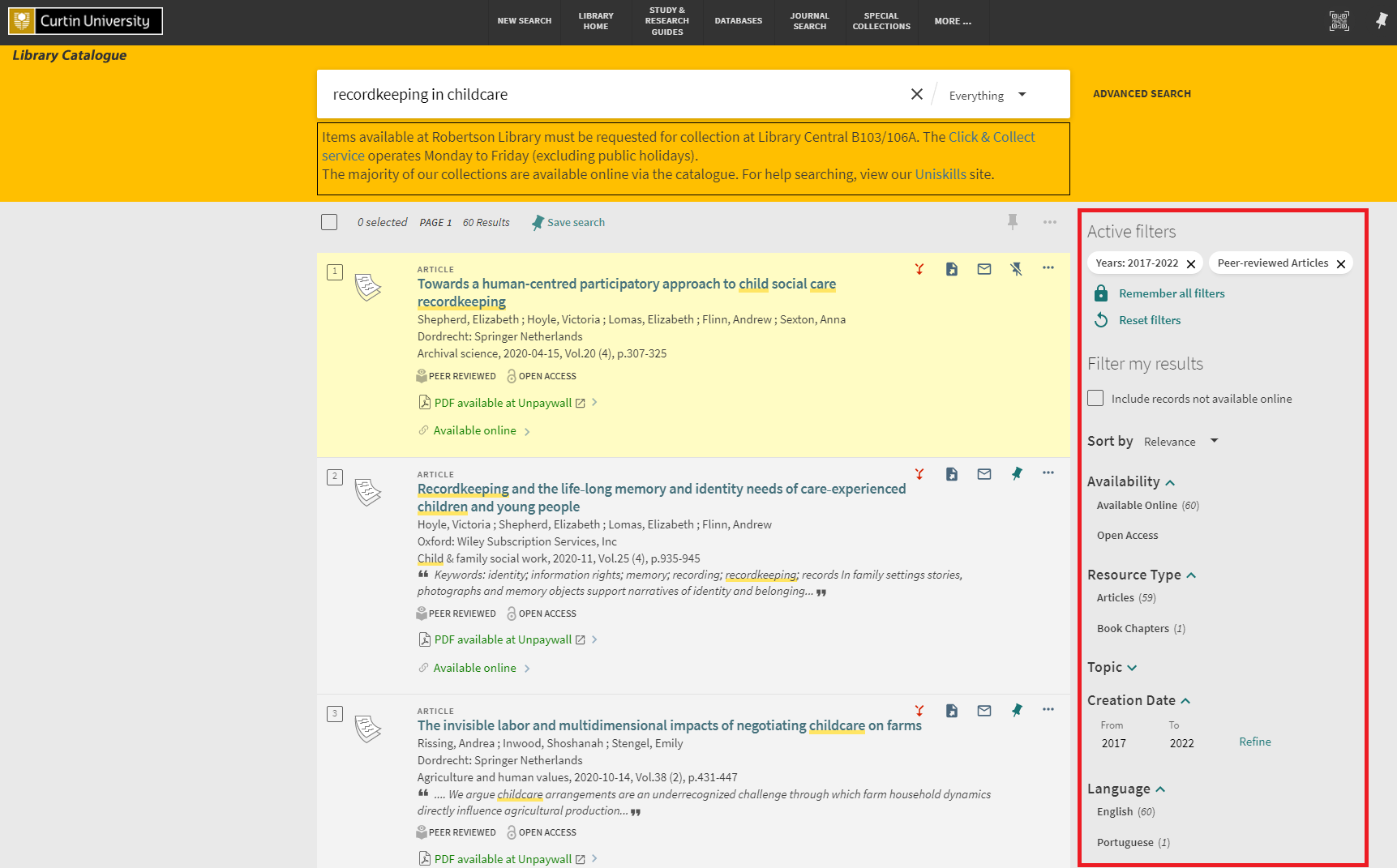 In the above search, the filter 'Peer-reviewed articles' has been selected because assessments should be built on quality evidence. The creation date of resources has also been refined to the last five years, in order to find the most recent information.
You can filter results by the resource type if you are only looking for a particular kind.
More resources
Bookmark the Using the Library Catalogue guide from UniSkills for when you need to refresh your memory with tips on finding information with the catalogue.
UniSkills provides study support to help you strengthen your study skills throughout your university journey. Make sure to check out the assignment skills guide for specialised tips for acing assignments before this semester's final assessment deadlines come around the corner.
Keep calm and happy searching!