If you're looking for the best Instagram spots on our campus, we've got you covered! Our campus has beautiful buildings, picturesque landscapes, and unique features that make for the perfect Instagram photo. Here are some of the most Instagrammable spots you can find:
First up, we have the Creative Quarter. This space has had significant landscape upgrades, including protecting the existing pine trees, additional planting, and retaining lawn areas, providing a beautiful natural setting. The all-weather canopy provides year-round shading and weather protection, making it perfect for capturing candid shots of students and staff relaxing and socializing. The sea container gallery displaying student works provides a unique and visually appealing element to the space, offering a dynamic backdrop for your photos.
Next, we have a variety of outdoor seating options scattered throughout the campus's public spaces. From benches and tables to chairs in various styles, colours, and materials, these seating options make for an excellent backdrop for capturing photos with diverse themes and moods. Whether you're looking for a rustic or modern look, a colourful or subdued vibe, there's an outdoor seating option on campus that fits the bill.
If you're looking for a picturesque spot, Henderson Court is surrounded by lush greenery and gorgeous pine trees, making it an aesthetically pleasing photo spot. Its location, in front of the new library, provides a fantastic backdrop for taking photos with the university's iconic architecture as the focal point.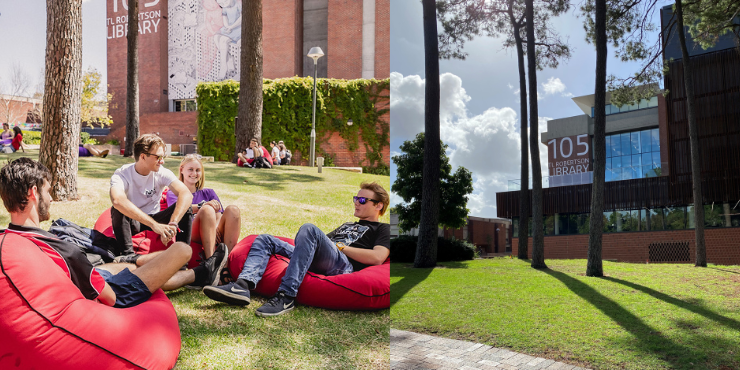 For those interested in art, there are a lot of sculptures across the campus to discover. Each sculpture has its own story, history, and significance, making it a fascinating photography subject. You can also check out the public art installations that provide an ever-evolving canvas for photography enthusiasts, offering endless opportunities for capturing unique and memorable photos. Find out more about these art installations here.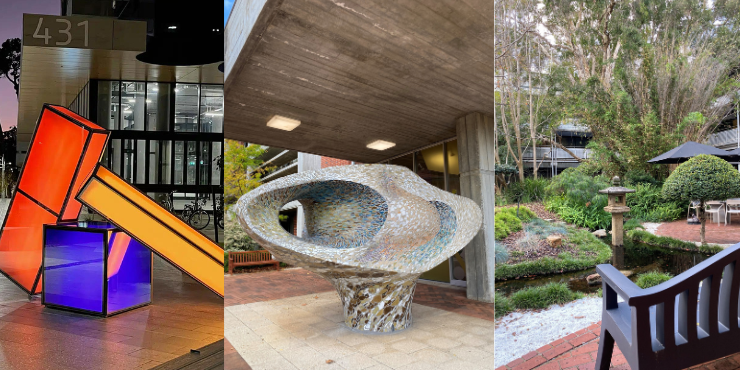 If you're looking for a cultural hub, check out the Flagpoles and Alcoa Court. The four flagpoles in the area are frequently used for graduation ceremonies and other significant events, making it a place with historical and cultural significance. The area offers a unique blend of modern architecture and natural surroundings, providing an ideal backdrop for capturing memorable photos.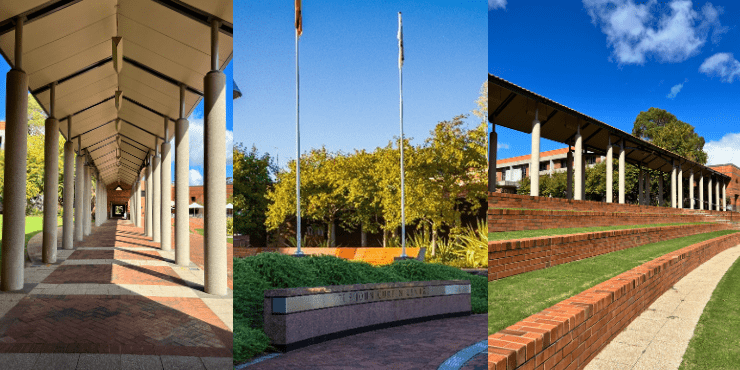 Last but not least, the John Curtin Gallery is a premier public art gallery in Western Australia. It hosts a wide range of exhibitions throughout the year, showcasing the works of both established and emerging artists. The gallery's modern and sleek architecture also provides a beautiful backdrop for photographs.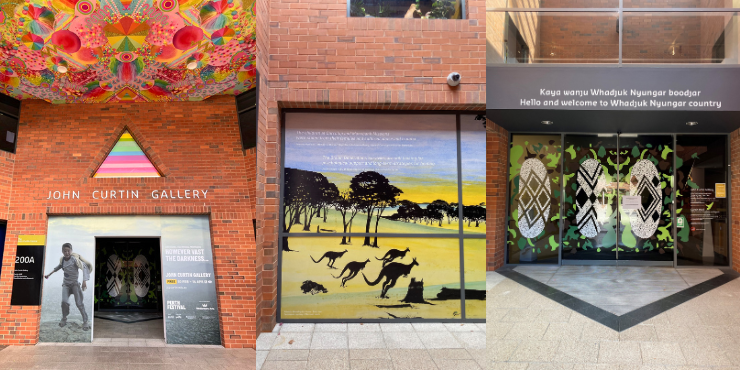 So, there you have it! No matter where you are on campus, there's always an opportunity to snap a great photo for Instagram. Get out there, explore, and have fun capturing those Instagrammable moments!