Cracking the academic writing code can be tricky. Not only do you have to get your point across with clarity, you also need to abide by specific writing rules and conventions. Fortunately, sharpening your skillset doesn't have to be the long, lonely slog it once was. As a Curtin University student, you have access to two great academic writing resources, Grammarly and Studiosity.
So, what is Studiosity? Studiosity is a 24/7 online support service, which can provide feedback on your writing and help with study skills.
You can have your draft assignment reviewed by a writing specialist with the Writing Feedback service, complete with comments and suggestions to help improve your work.
For content-specific advice, Studiosity's Connect Live service offers one-on-one help from subject specialists covering areas from maths to English, science to assignment research, and more.
What about Grammarly? For the nuts and bolts of academic writing, look no further than Grammarly; your very own pair of 'fresh eyes' focussed on spelling, grammar and punctuation. Grammarly is an online writing assistant that can help with the editing process, making your writing clearer and easier to understand.
Access to Grammarly is limited, so make sure to give it a try early if you're interested!
Good writing can be the difference between a distinction and high distinction, a fail and a pass. And no matter what level you are, there are always ways to improve. Sometimes, a few little tweaks can make all the difference.
Interested in learning more? Check out information on the Studiosity and Grammarly page.
Happy writing!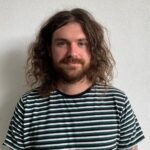 Written by Tristan Hull, Peer Academic Mentor and Bachelor of Arts (Anthropology and Sociology) student.