Are you struggling with referencing, formatting essays, or general math? Look no further! Peer Academic Mentors (or PAMs) are here to provide you with the support you need to excel in your academic journey.
Our role is to support University students with referencing, essay formatting, study techniques, maths and other academic skills.
For example, we know that referencing can be challenging for many students, so we offer guidance and resources on different referencing styles and how to properly format citations in assignments. We can also assist with general essay formatting, and can help you organise your essay and improve your writing style. Or, if you need help getting the most out of your study time, we can help you with effective study techniques, time management strategies, and exam preparation tips. Individual appointments with us can really help to build up your study skills and confidence in tackling your studies.
"I liked the session; the mentor shared some useful resources with me which will help my future learning".
Beyond academic support, we also offer guidance on accessing University resources, navigating online learning platforms such as Blackboard and OASIS, and connecting students with other support services on campus.
"My mentor is super friendly and helps me work through the problems I have. I always leave each session either having an answer to my problems or knowing exactly what to do to get the answer. My experience has been only good so far."
As a Peer Academic Mentor, I find joy in helping my fellow students succeed academically. We strive to create a supportive and inclusive learning environment where students can feel comfortable seeking help and improving their skills.
You can learn more about us or book an online or in-person session with a Mentor via our website.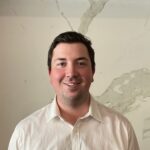 Written by Mitch Humphreys, Bachelor of Engineering (Chemical Engineering) (Honours) student and Peer Academic Mentor.