Sylvia's supervisory team consists of a well-established econometrician, an ex-rocket scientist turned statistician and a powerhouse agriculture and supply chain expert. And it's the support of this dream team that inspires her to keep going.
Sylvia Soltyk is a PhD student in economics and finance, co-supervised by Curtin Professor Felix Chan Dr Aloke Phatak and Associate Professor Elizabeth Jackson. Sylvia and Felix reflect on the evolving nature of research, what it means to build a partnership founded on trust and respect, and how a strong support network is integral to overcoming challenges during the PhD journey.
Sylvia
I've known Felix for well over a decade. I was one of Felix's undergraduate students many moons ago and my first degree was in economics and finance. I took some of Felix's units and as my degree progressed, I got to know him from a student-lecturer perspective. After that, I started another undergraduate degree in applied statistics with honours, and Felix mentored me through some of that degree. I also ended up tutoring for Felix and became his research assistant – so over time we really developed a relationship that was founded on trust, respect and understanding.
For my PhD, I'm modelling the price of Australian agricultural commodities, like wheat, canola, barley, which is the majority of what we grow in Australia (in terms of crops). I'm also modelling the interactions of those commodities with other commodity markets, so energy markets and global crude oil prices.
My background is not in agriculture, so that's been a massive learning curve. Agriculture has been around for ages in Australia – it's our second biggest industry – and with people that have been doing it for many generations, they have a way of doing things. So having a co-supervisor, Dr Elizabeth Jackson, who is in agriculture is amazing – I've had industry exposure because of her, and she just knows the little things that I and my other supervisors don't know.
It's hard to get data. That's been the biggest challenge in my PhD. And I wouldn't say that it's something that I've completely overcome. I came to Felix with an idea for what I wanted to research. Then, we started trying to find data. But coming from our background, we didn't know what was available in the agricultural world. There is lots of confidentiality in the industry.
So in terms of overcoming it, it really meant bringing in other people. My co-supervisor, Elizabeth, has a wealth of knowledge when it comes to agricultural supply chains and industry connections, and I've been utilising her skills and knowledge.
I am also co-supervised by Dr Aloke Phatak, who is an ex-rocket scientist, engineer and statistician now, who is well-versed in mathematics, statistics, and technical things. He's very good at communicating ideas – he can make big technical work sound really exciting and engaging. I really appreciate that a lot.
One of the reasons why I've got to this point in my PhD is because I feel that my supervisor team, especially Felix, trust me. And when I feel trusted, I feel supported, and I want to keep doing my work. My team mean everything to me, not just in terms of academic support, but the friendship too.
Having their support along the way also means that when things don't go perfectly well, I can be like: 'okay, that's fine'. We can keep moving forward. And the project can evolve, and it's allowed to evolve as well. Mine certainly has. When I first started, I was like, 'this is what I have to do, and it has to look this way.' Now I've learned that it shouldn't be restrictive. It is about exploring new ideas, different ideas, things you don't know. And learning new things along the way.
A big part of a PhD is that life happens. So whatever that is, relationships, parents, children, health – that also plays into your PhD. And having a supervisory team that you can have an organised communication with, who understand you, and you trust them, and you respect them, is honestly the most crucial thing.
Felix
The reason I chose to supervise Sylvia's PhD is first of all, I've known her a very long time and I know she is a fully capable student, but also because the research question she came to me with had both academic benefit and potential economic impact. I also realised it had a large component of things that I know nothing about. And as an academic, I like to learn things, so I took on the opportunity to learn more. We brought the other two supervisors into the project to fill my knowledge gap.
When Sylvia first started her PhD, it was more about food security, and trying to understand why we say the world lacks food. How do we have a food security issue when people are throwing food away? It doesn't quite click. These were the kind of questions she initially brought to my attention, and that's where it started. But most of the time in social science, there isn't a linear process to answering our questions, because they can be more multi-dimensional. You will find an answer, but it's just about finding the question to that answer.
My way of looking at supervision is what I can do to help someone to develop their career, even if their career might not end up in academia. My style inherits from how I was supervised. My PhD supervisor was a relatively well-known academic in econometrics, and had a unique supervision style where he would expose his students to what being an academic is like. He intentionally introduced me to different colleagues, invited me to conference presentations, insisted that I go through the whole publication cycle, as well as write grant applications. So, he exposed me to the full spectrum of academic life. I benefited a lot from that, because I could see that I was ahead of everyone else who got a PhD at the same time. I would very much like to pay that forward and give the same experience to students I'm supervising.
Communication is the key, but I think we both agree, it's a collaborative relationship. I treat Sylvia like a co-author. I don't think PhD supervision should be a managed relationship. It should be more like, 'oh yeah, we're both interested in finding out what this is about. Let's go and do it.' And then, just let them do their thing.
---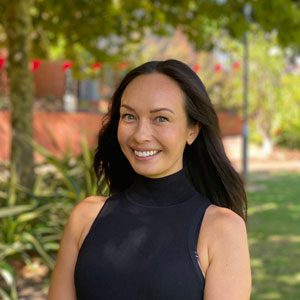 Sylvia Soltyk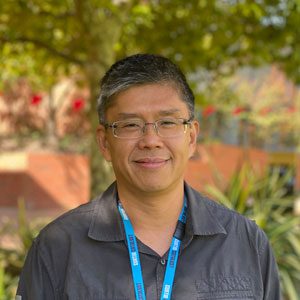 Professor Felix Chan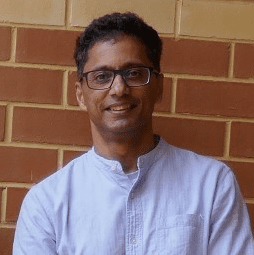 Associate Professor Aloke Phatak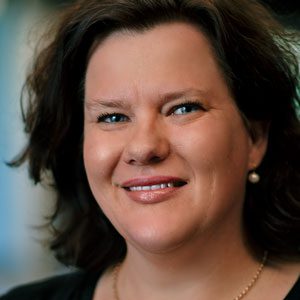 Associate Professor Elizabeth Jackson