Sinead's passion for children and digital technology was the catalyst for her PhD. Now, she's making ground-breaking research as part of a national research collective with her supervisor Karen.
Sinead Wilson is a Curtin PhD candidate in the School of Education, supervised by Professor Karen Murcia in the ARC Centre of Excellence for the Digital Child. They reflect on the PhD journey so far, the importance of personal values in research, and how their research can help parents and educators guide children with their use of digital technologies.
Sinead
I did my undergrad in psychology and education, and then a masters in New Zealand. After a break in Mauritius, I moved back to Perth specifically for further study. At the time, I didn't know exactly what I wanted to do for study in terms of the topic, but I knew that I wanted to focus on children in the digital space. Back in New Zealand, I worked on a longitudinal study with children, researching them and their physical abilities, so now I'm trying to combine the psychological side. As soon as I landed in Perth, I immediately started looking for a research supervisor.
I had heard about Karen through another colleague in 2019 – long story short, I have been part of a longitudinal study since birth called the Raine Study which is based in Perth. One of the Chief Investigators of the study knows Karen very well, and so after asking her to be my supervisor, we started doing some work together.
My research project is based in both the digital technology space and early childhood space. I wanted to identify some gaps that might exist in how both parents and educators might better guide children with their use of digital technologies. My focus has always been younger children, so I chose to focus my research on three- and four-year-olds.
I look at how children use digital technologies in both their learning settings and their home settings, and how both educators and parents manage it or attempt to manage it. I also explore what sort of guidance is provided to early years centres in terms of how they can use digital technologies, how educators can use them, what's allowed, what's not allowed and if policies exist to guide their use.
My hope is to identify the gaps for further guidance. I found that there was a lot of opportunity for policies to be developed in line with governmental guidelines and in line with the research in the Centre, aligning with what children can do as well, which is very important.
Karen is a bit of everything, to me at least, and I know this is the case to many other students now that we've grown into such a group. It's more of a holistic human relationship. I think it was just an instant bond where I thought, if you're going to dedicate three years of your life, you want to be with someone that's going to come alongside you and encourage, as well as be able to teach you skills and harness what you can bring to the table.
The biggest highlight for me has been seeing the journey of the ARC Centre of Excelence for the Digital Child from when I first started. It was an idea, a proposal, the applications were in and then suddenly in my first year, it was granted, and since then it's grown and grown. Being part of the national collective now, attending meetings with multiple universities across Australia, has become my greatest highlight because it's become such an important digital project, especially as far as research develops and how radical the change is in the digital technology space.
I think the challenge with a lot of things, is time. You've got to be able to get the project done so that it's relevant, especially in the digital child space. We know how fast digital technologies change and how fast children are learning different things that we as adults may not even know what's coming.
Karen has taught me many things along the wild ride of a PhD. One is time management, managing our time wisely, prioritising, planning ahead, knowing what's coming up. From the first meeting it was like, 'No, we don't just turn up, we come with a plan of attack, we come with what we've achieved, struggles and wins'. That's always a big thing, so Karen's taught me to celebrate the wins, and sometimes celebrate the struggles because that really pushes you forward.
Karen
What attracted me to supervise Sinead most importantly, is that I saw the value of family in Sinead. She was genuine in her connection and desire to actually create better opportunities for children, family and community. At the Centre, I have two core projects on children's creativity and connectiveness with digital technology and Sinead's PhD fits that overarching project. I saw a lot in Sinead that was going to be very empowering for the Centre, bringing a lot of experiences with her. The timing was right, but I think it was those personal qualities that I saw in her that I thought, 'This is somebody who could fit in well and align well with the Centre'.
For Sinead, I didn't have a scholarship to offer her initially as it was pre-award of the Centre, so it was commendable to Sinead that she saw the vision, shared the vision and was prepared to really come with me on that journey of developing the team.
My desire within supervision is to support people to be the best that they can be and to fulfill their desires and guide them, coach them, mentor them, on just really achieving the best that they can, exploring the issues that are relevant and important to them.
I think the key to success of a PhD is to manage your time, keep the momentum and the joy of the study. It can be a long time and students do get disheartened and fall away from the study, so I think part of this is remembering the importance of what you're doing, celebrating the wins, learning from the things that don't go so well but not getting drawn down by those, and just keeping that positive and constructive mindset the whole way through.
---
About the researchers: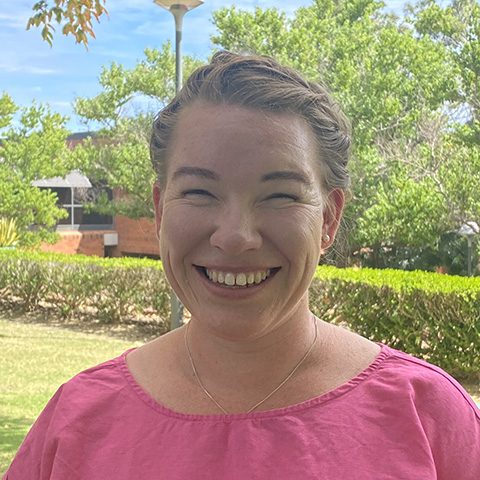 Sinead Wilson
Sinead Wilson is a PhD candidate in the School of Education at Curtin University. Her research interests are in education policy and early years digital technologies. She is a member of the ARC Centre of Excellence for the Digital Child. 
Professor Karen Murcia
Karen Murcia (PhD) is a Professor of Education at Curtin University. Her internationally recognised expertise is in the field of STEM education and scientific literacy. She specialises in digital technologies and young children's creativity. She is a Chief Investigator with the ARC Centre of Excellence for the Digital Child.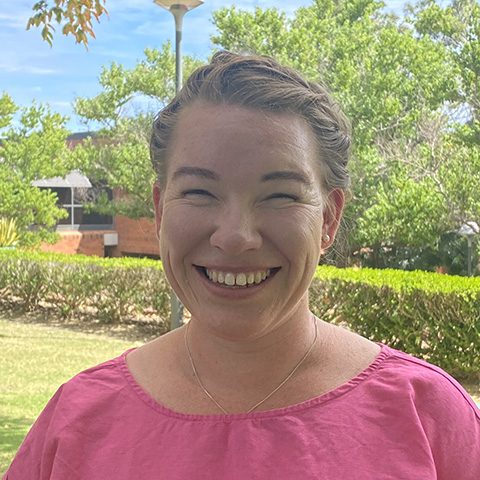 Sinead Wilson
Professor Karen Murcia