Earlier this month, Curtin's WASM Wallabies welcomed ten esteemed companies on campus as part of their Engineering First Year Networking event, bringing together a diverse blend of students and professionals for meaningful connections and knowledge-sharing.
The event saw students from various disciplines under the Faculty of Science and Engineering network with representatives from prominent mining and resources companies, with the purpose of raising awareness of how diverse the opportunities are in industry. For students at the crossroads of choosing their engineering specialization, this event proved to be a pivotal opportunity to extract insights, forge connections and make informed decisions about their future career paths.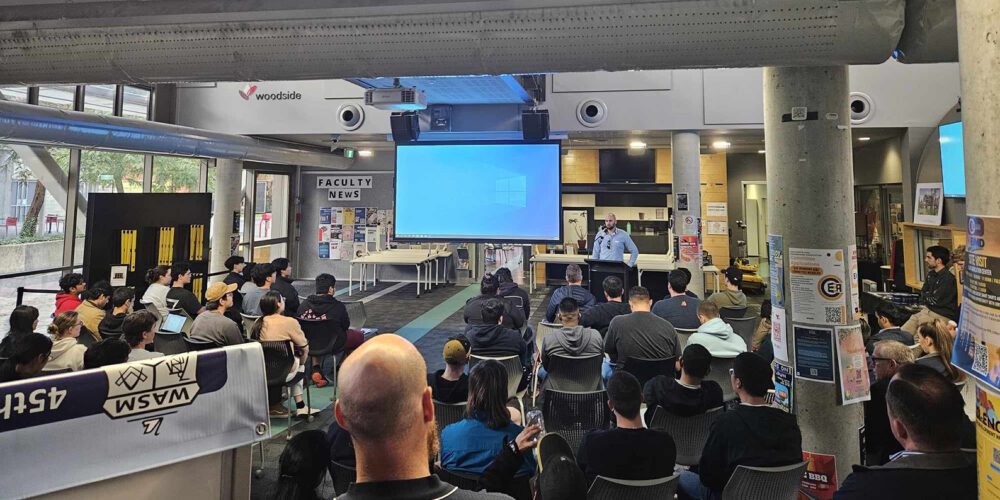 With companies such as Northern Star Resources, Rio Tinto, Silverlake Resources and Anglogold Ashanti in attendance, the event naturally also catered to students looking for work or information on vacation and graduate programs. The WASM Wallabies stressed the importance of creating a fun and relaxed event to enable students, who were predominantly first and second-year, to approach and initiate conversation with industry representatives.
Industry nights such as this allow students to meet people further along on a possible path they can take in life, which is a fantastic opportunity for students still looking to identify their own path by learning from shared experiences. 
Ben Davidovic, WASM Wallabies
The WASM Wallabies are a student-run organisation based in Curtin Perth that competes at international and national mining games, while also providing students with opportunities to connect with industry. Their Kalgoorlie counterparts, the WASM Wombats, won the men's competition at the International Collegiate Mining Competition in Kalgoorlie earlier this year.