Cisco is moving their Webex cloud service from their Singapore Data Centre to a new Webex Data Centre in Sydney.
The migration will result in an overnight outage of Webex services for Curtin staff and students.
When will this happen?
The outage has been scheduled by Cisco to occur from 7pm (AWST) on Friday, 3 September to 8am (AWST) on Saturday, 4 September 2021.
Once completed, all Webex functionality will return to normal.
How does this affect you?
During the outage period, Webex services will be unavailable to Curtin users. This includes Webex Meetings and Webex Events via the Webex apps or website (curtin-student.webex.com).
Following the migration, the Australian toll 'call-in' phone number associated with Webex Meetings will change. The existing toll number will no longer work for meetings scheduled to occur after 4 September 2021.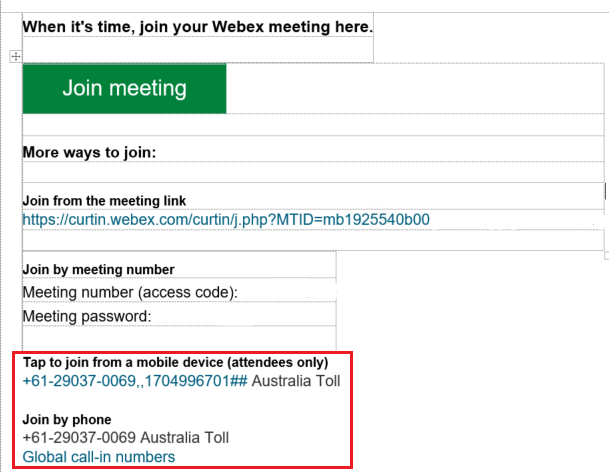 What do you need to do?
If you have Webex meetings (including recurring meetings) scheduled to occur after the migration, we recommend recreating the invite (after 4 September), to enable the new 'call-in' number to be applied. This will only impact attendees who wish to dial into the audio of the meeting using the toll phone number.